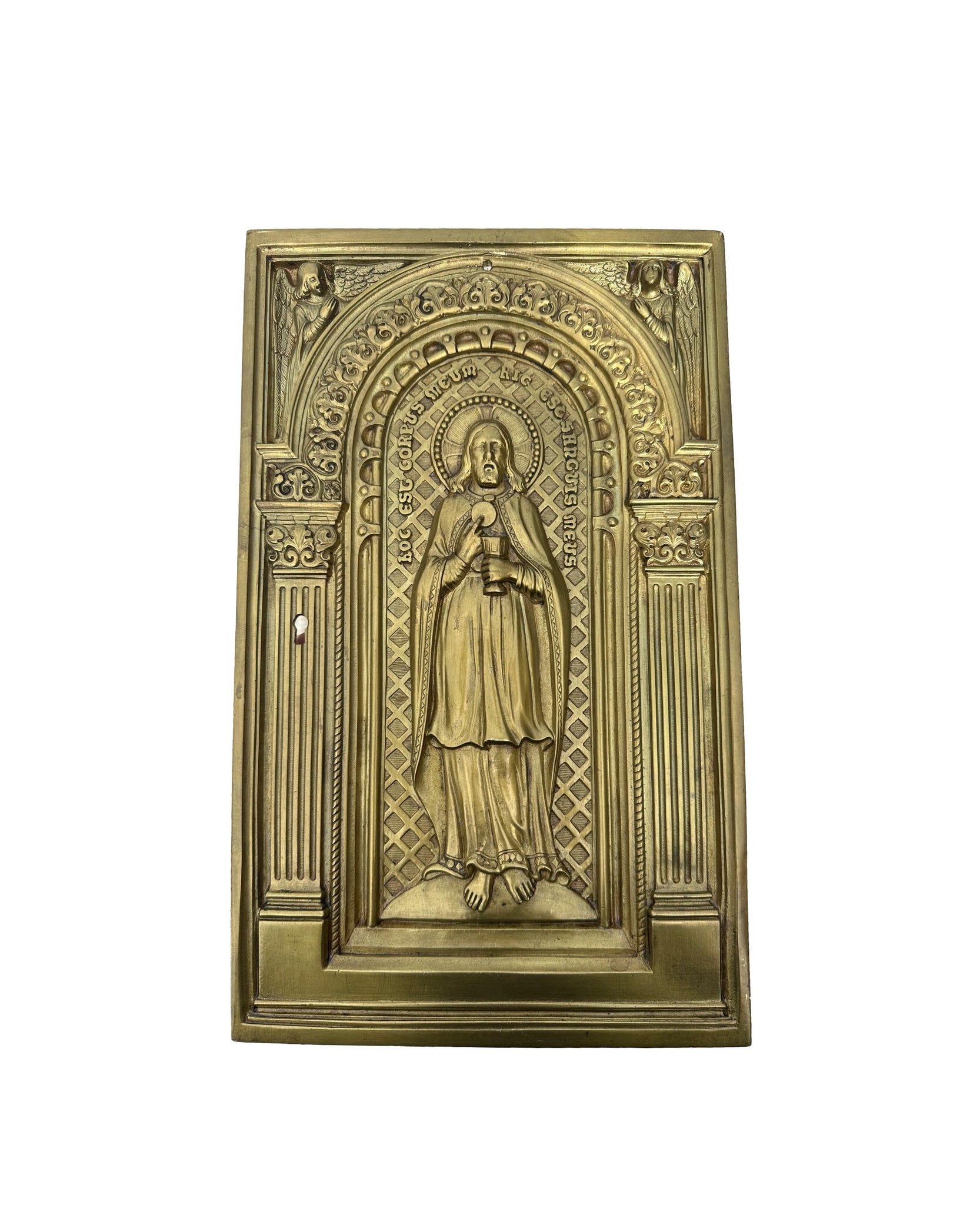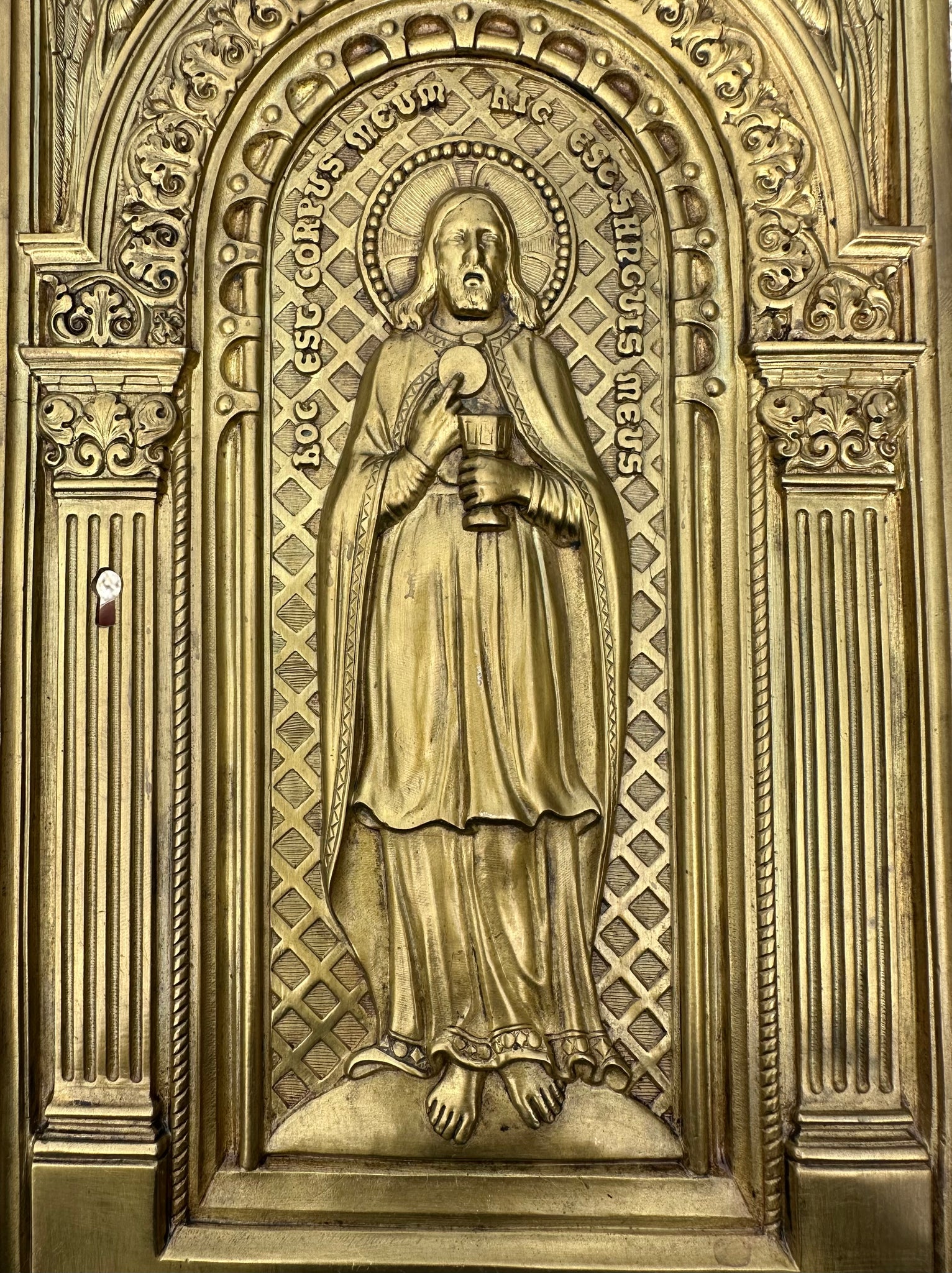 Bronze Tabernacle Door
A beautiful antique French bronze plaque depicting Jesus Christ in a gorgeous architectural decor with two angels on the upper corners. The religious bronze piece dates to the early 20th century.
"Hoc Est Corpus Meum". Transubstantiation.
It used to be a tabernacle door and was turned on a wall decorative plaque. There are no more lock and hinges.
CONDITION:
Overall good antique condition with some signs of ages.
Please take a close look at the photos, they are an integral part of the description.
It can still be a door if you add hinges and a lock.
DIMENSIONS:
Height: 12 1/2" (31,8cm)
Lenght: 7 5/8" (19,5cm)
Thickness: 1/2" (1,2cm)
Weight: 2kg