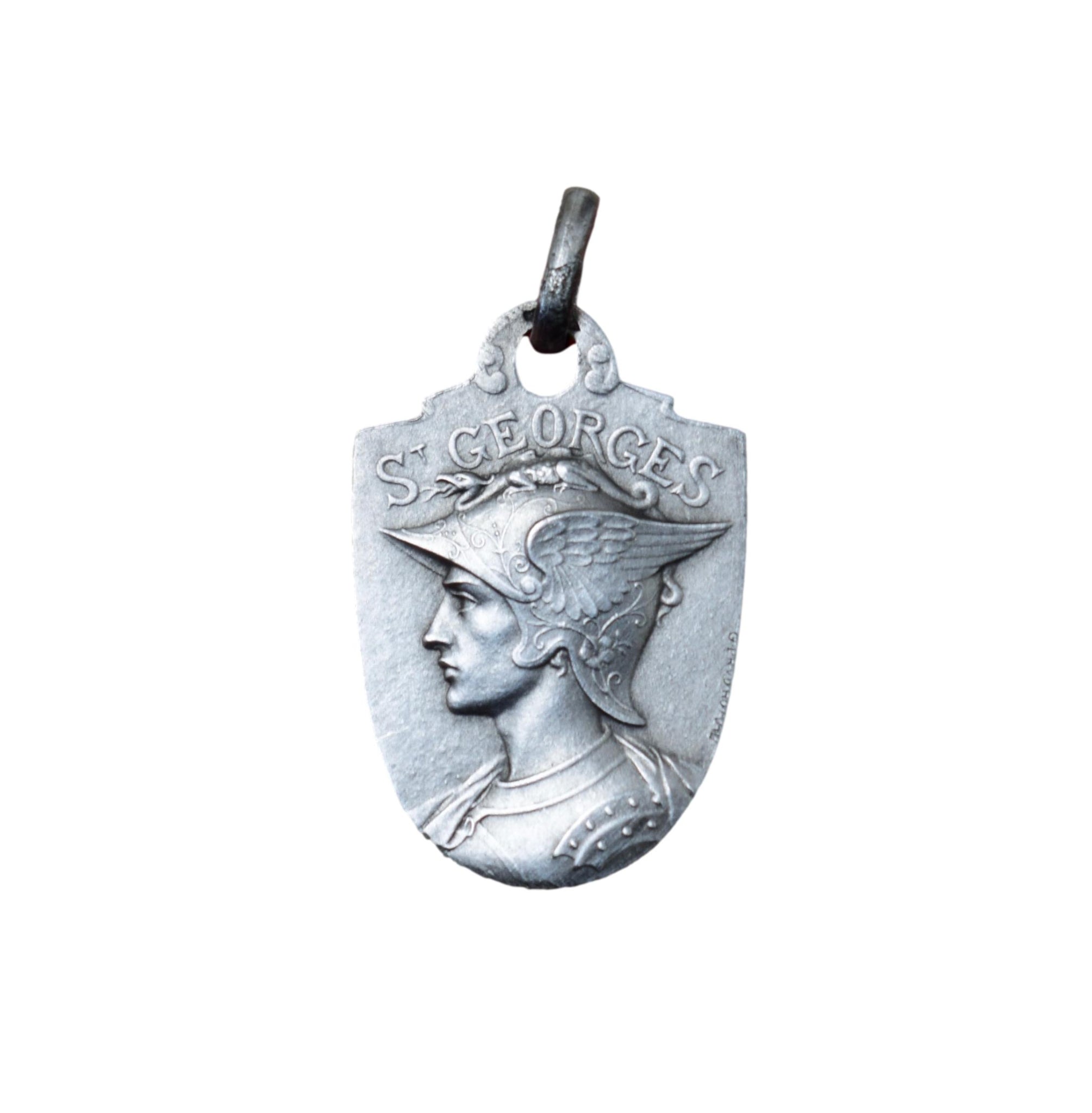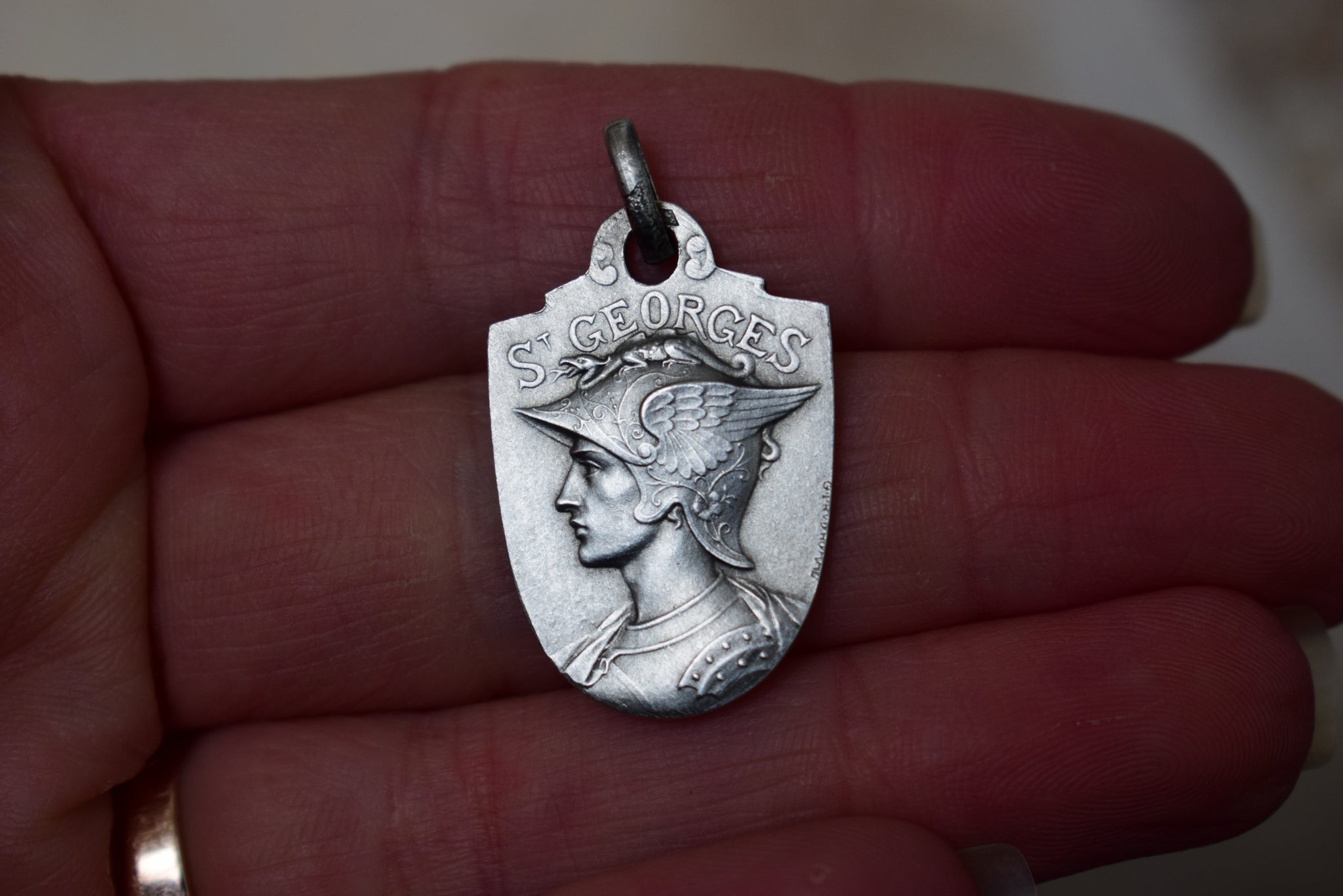 St George Medal by Prudhomme
Silver Saint Georges Pendant by G Prudhomme Vintage Medal
A magnificent French antique Saint Georges medal dating to the 1940's. The rare sterling silver pendant features a fine portrait of Saint Georges with beautiful details (gorgeous helmet). This religious medal has been designed by the French artist Georges-Henri Prud'homme, (1873-1947): sculptor and medalist.
The reverse depicts the logo of the French jeweler "Alliances Nuptial" (Nous Unissons Pour Toujours votre Idéal Amour meaning in English: We unite your ideal love for ever). The pendant was offered by this French jeweler.
CONDITION: Good antique condition with some signs of ages.
DIMENSIONS:
Height: 1" (2.6cm)
Width: 5/8" (1.7cm)
MATERIAL: 925 sterling silver (crab hallmark on the ring)