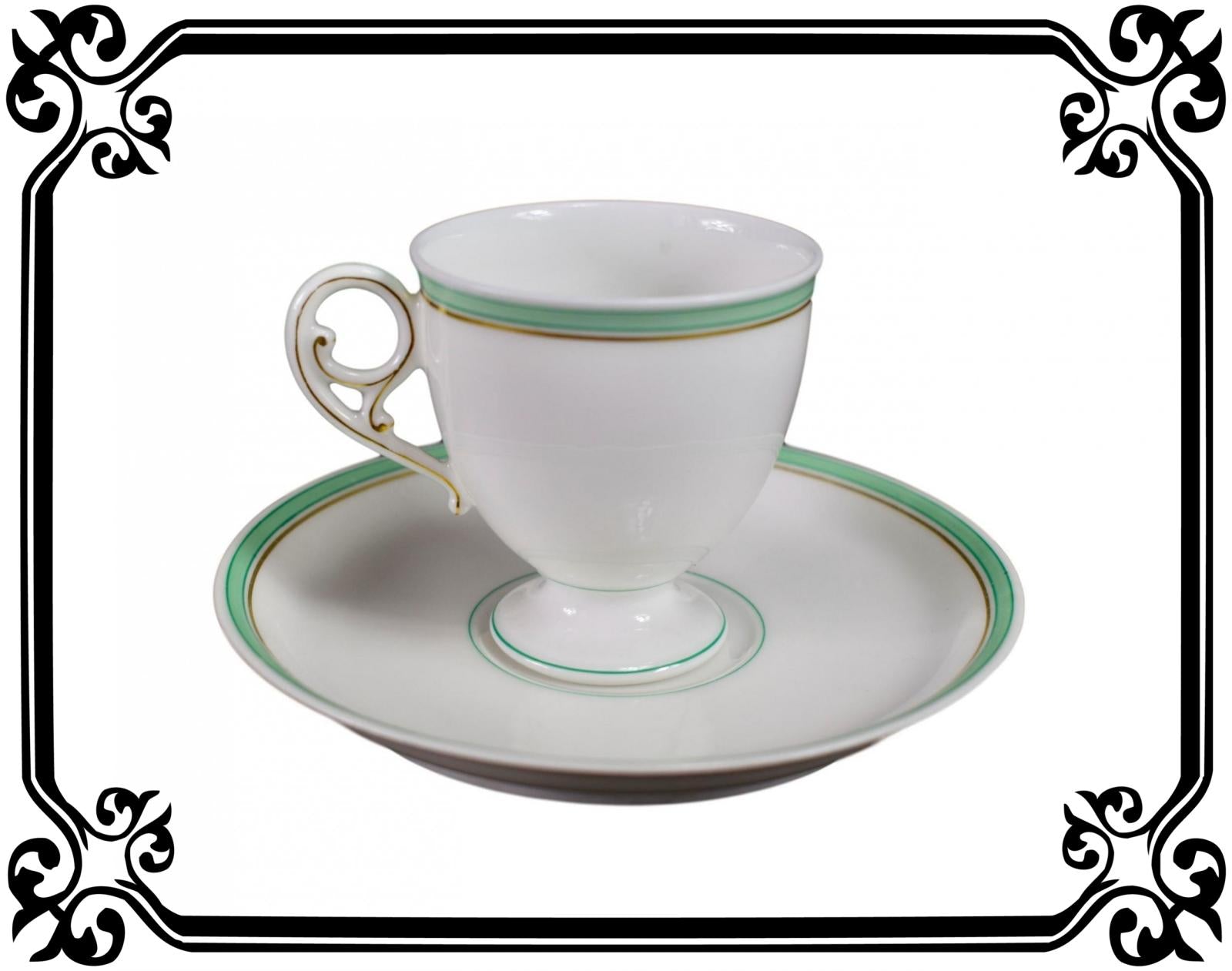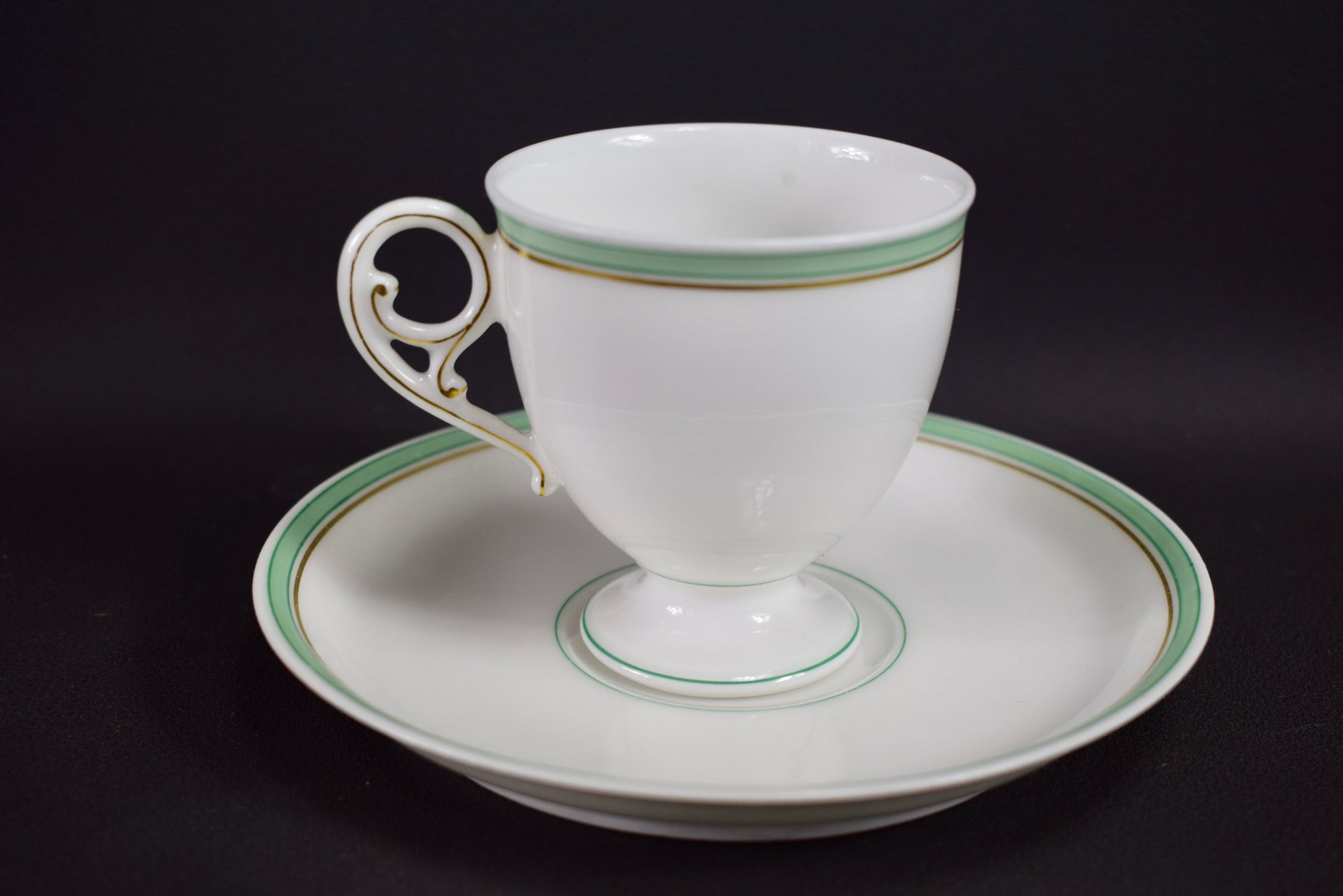 Porcelain Cup and Saucer Saint Honoré Paris N°1
French cup and saucer in fine porcelain of Paris, enhanced with green and gold fillets.
This cup bears the stamp: Londe, 147 rue St Honoré, Paris and a monogram (see pictures).
It's date of 19th.

In good condition.

Diameter of the saucer: 5 5/16" (13.5 cm)

Length of the cup:  3 7/16" (8.7 cm)
Diameter: 2 9/16" (6.5 cm)
Height without cover : 2 3/4" (7 cm)

Weight : 190g

Thank you for taking a good look at the pictures, which are a large part of the description.