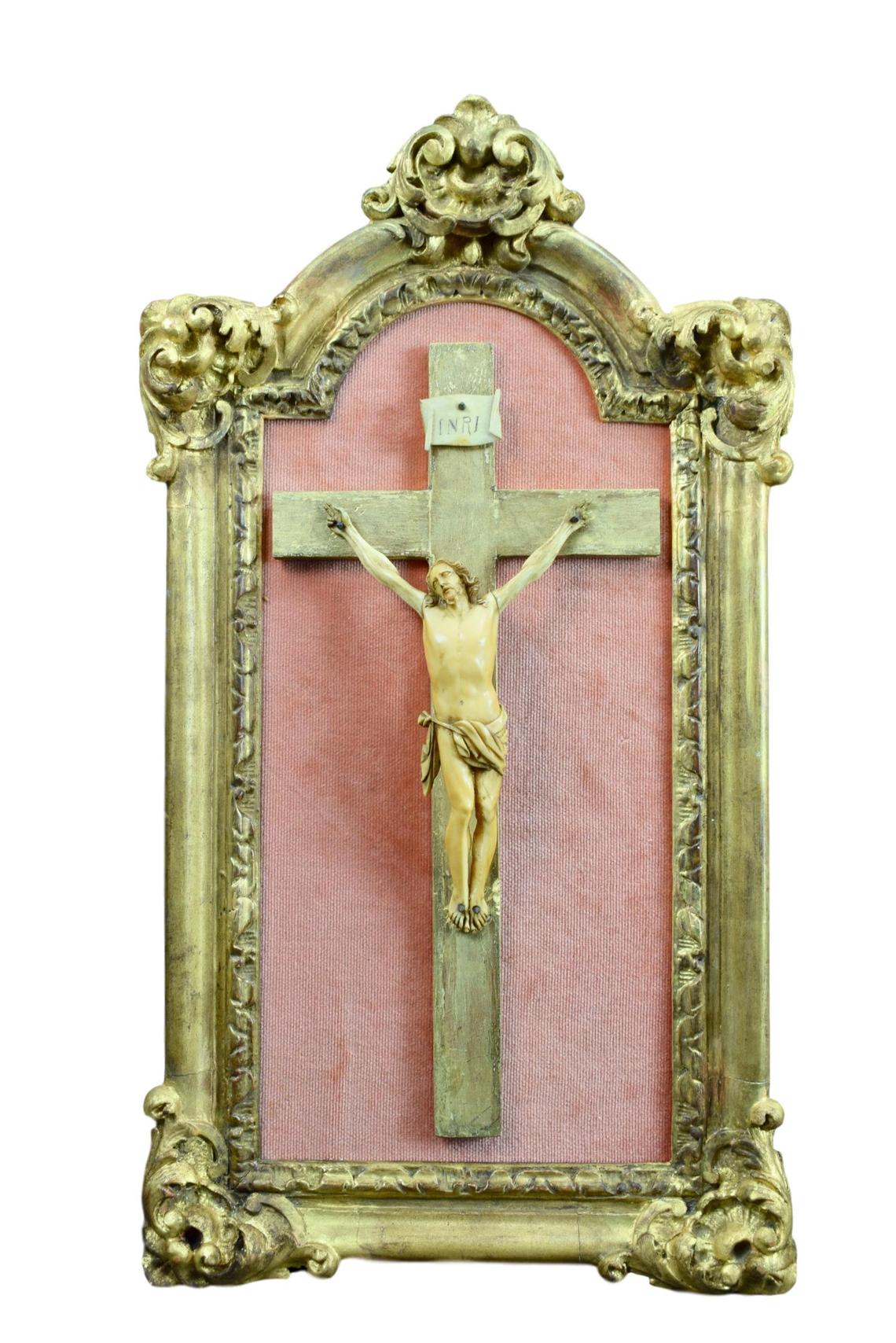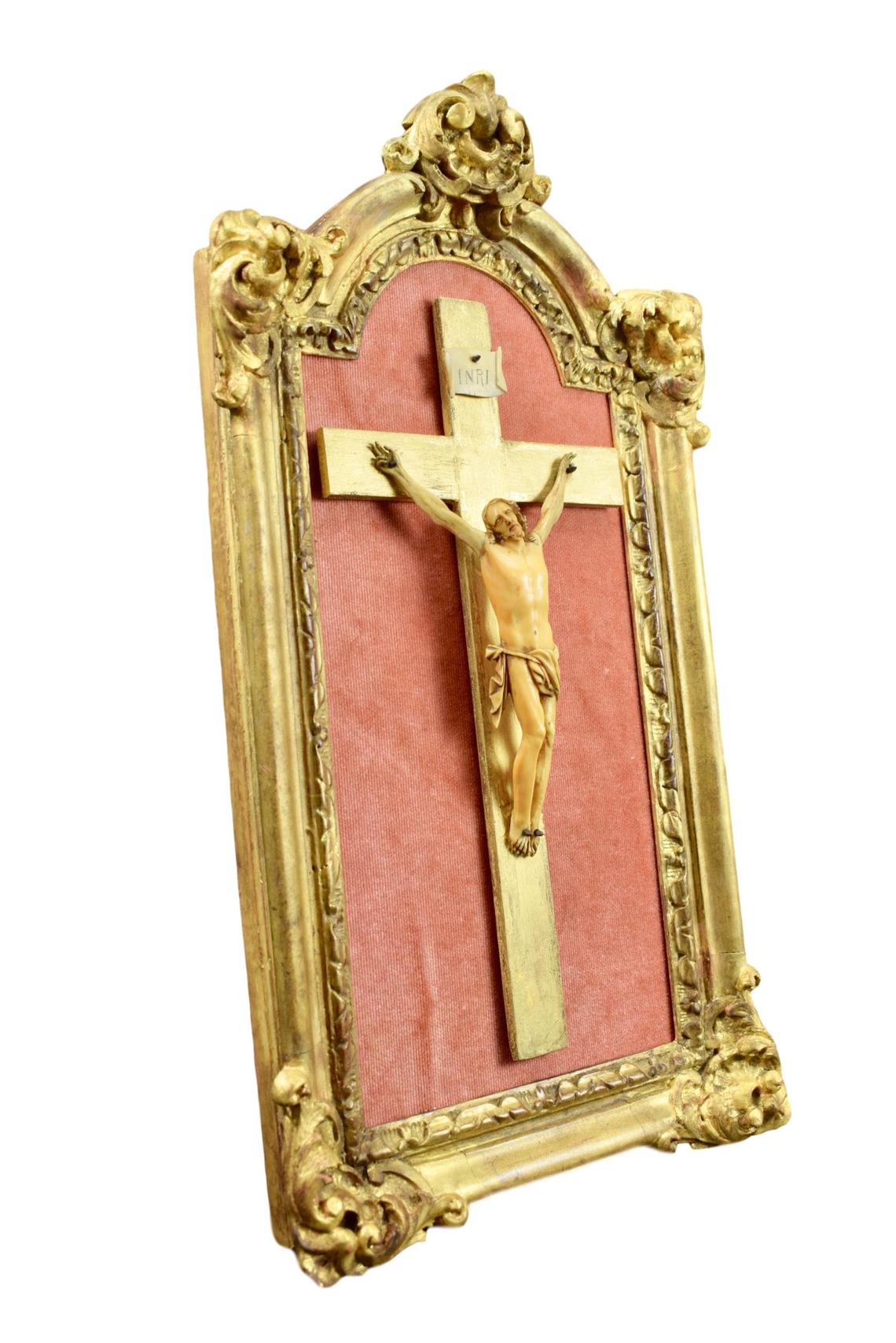 18th.C Antique Carved Ivory Crucifix
Splendid antique French religious frame made of hand carved wood, gilded with gold at the end of the 18th century. The corpus of Jesus Christ has been carved by hand and represents the suffering Christ on the cross. The fabric background has been replaced.
Note that some fingers are broken.
Height: 20 1/2" (52 cm)
Width: 11 " (28 cm)
Christ's dimension: 7 5/8" x 4 5/8" (19,5 x 11,7 cm)