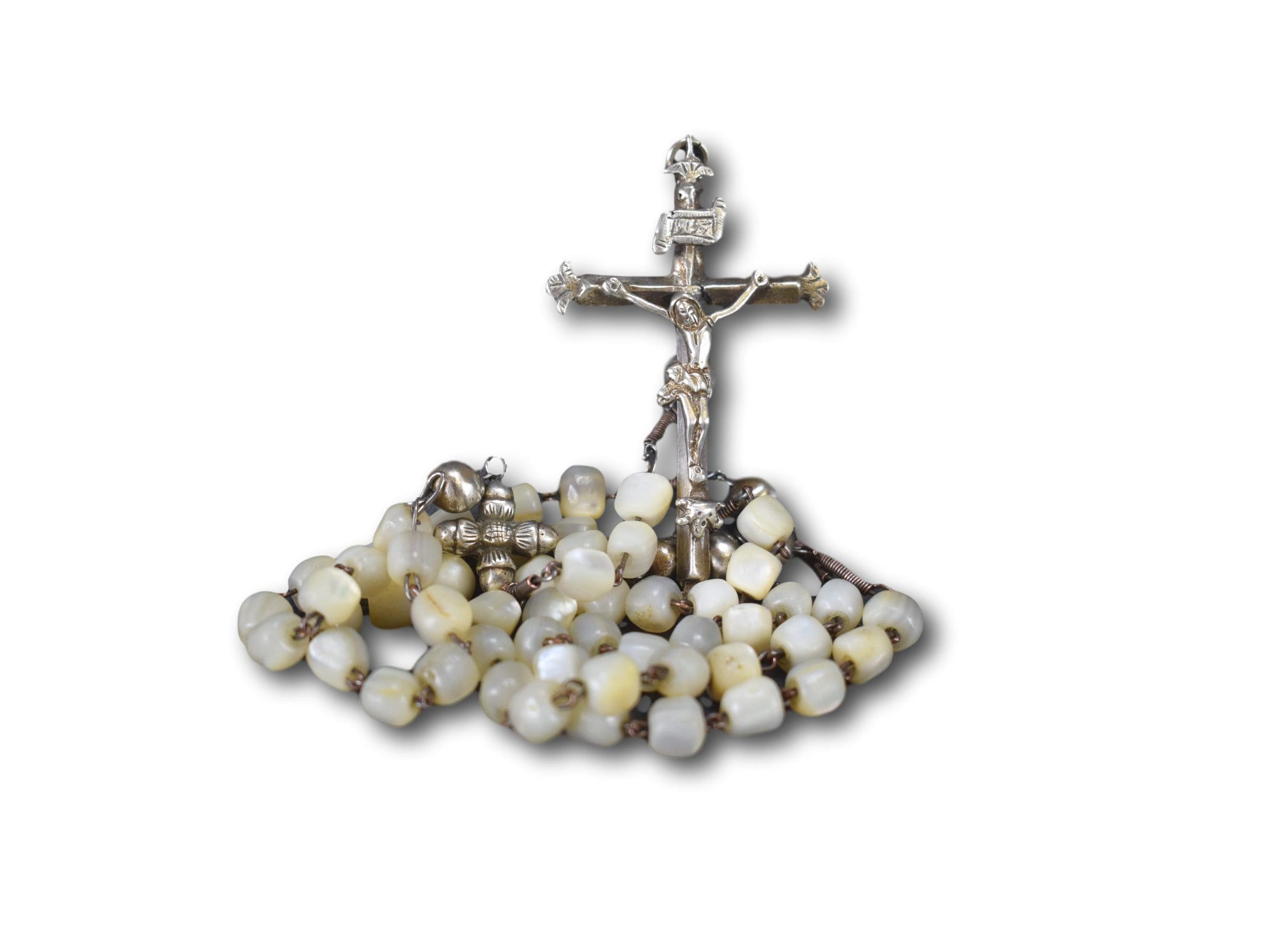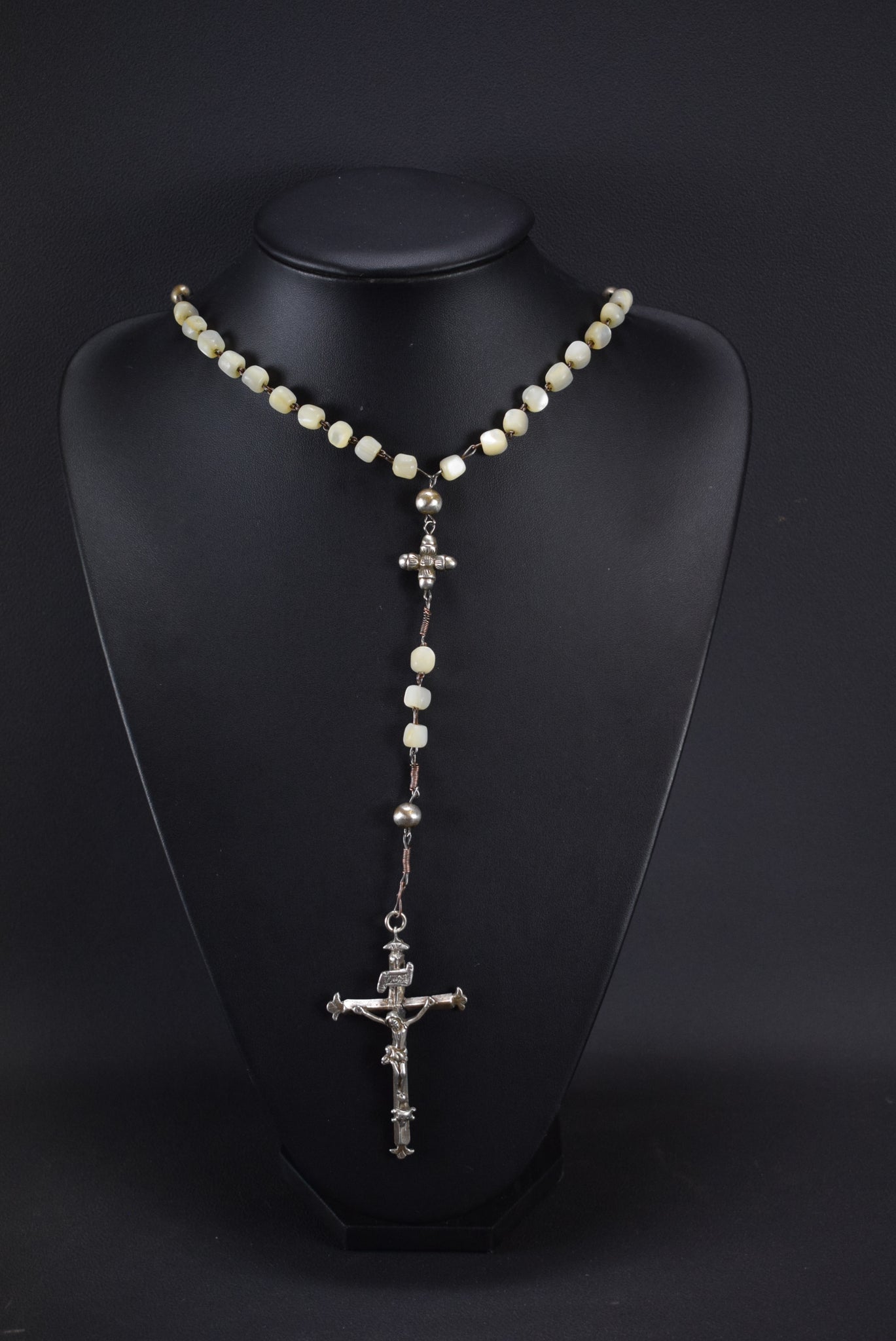 18th Century Rosary
An extraordinary antique rosary dating to the 18th century. It is made of 53 mother of pearl beads and 6 white metal beads. The connector has an unusual shape. The beautiful and large crucifix measures 3 inches (7.5cm) high. The mother of pearl beads are irregular and shiny. After some research, I think that it could be an Irish rosary.
Condition: Signs of ages. Please take a close look at the photos, they are an integral part of the description.
Lenght: 23 1/4" (59cm).
MOP bead dimater: around 1/4" (7mm)
Cross height: 3" (7.5cm)
Weight: 93g
Material: white metal / mother of pearl