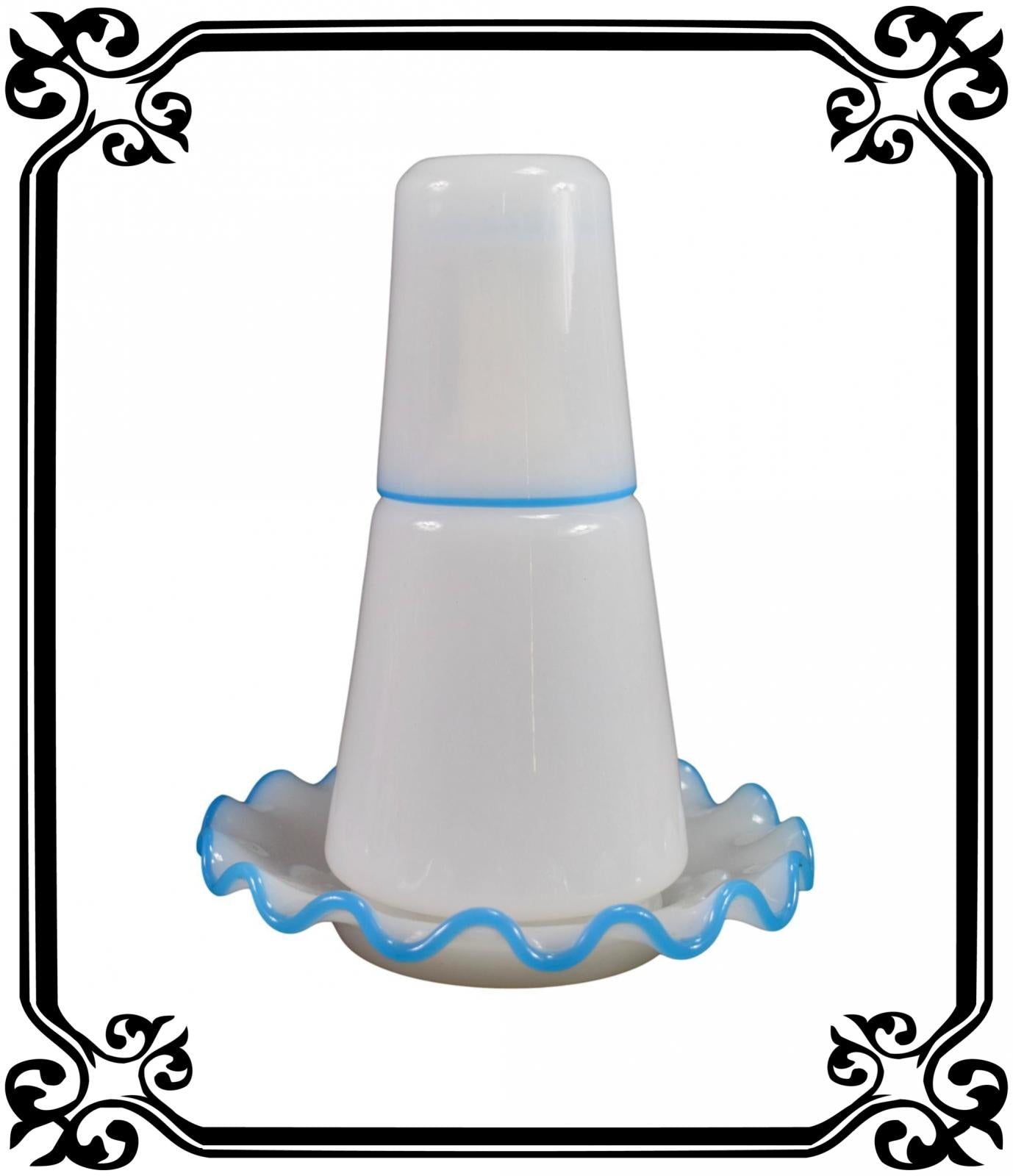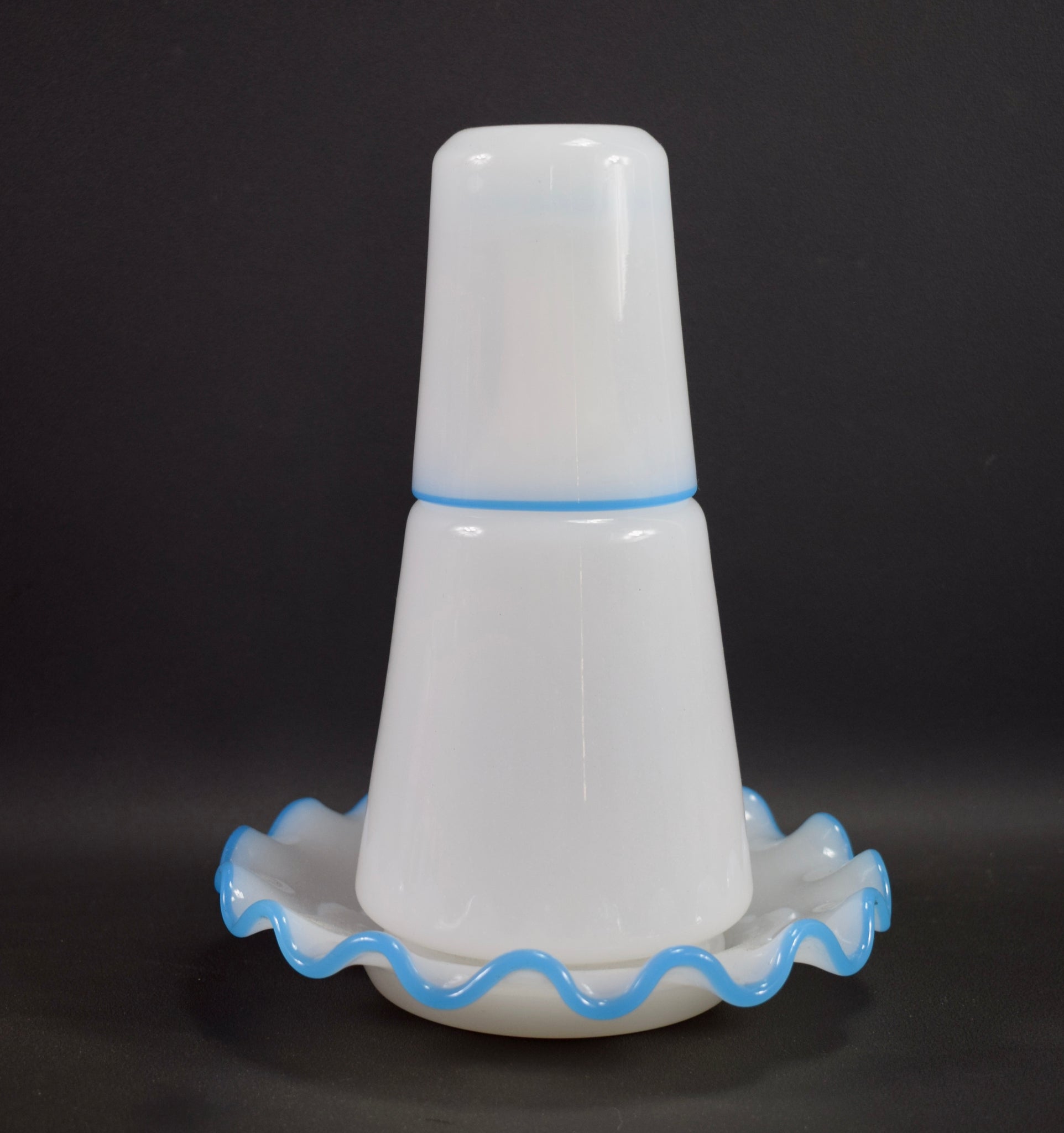 Opaline Night Decanter 19th
Vintage French Opaline Night Decanter 19th

A very beautiful opaline night service dating from the 19th century of white color and blue border. It is composed of a carafe, a glass and its tray.
The whole is in perfect condition.

This rare set would be perfect on your bedside table.

Please take a close look at the photos, they are an integral part of the description. Very good condition, no cracks, no splinters.

Tray :
Diameter: 7 1/16 inches (18 cm)
Height : 1 1/2 inches (3.8 cm)

Decanter:
Height: 7 7/8 inches (20 cm)
Diameter of the base: 4 1/8 inches (10.5 cm)

Glass:
Height: 3 3/4 inches (9.5 cm)
Diameter: 2 15/16 inches (7.5 cm)

Weight: 1.120kg

Delivery :
Each item will be carefully protected, packed and shipped within three business days.
Don't hesitate to group your purchases to reduce shipping costs.