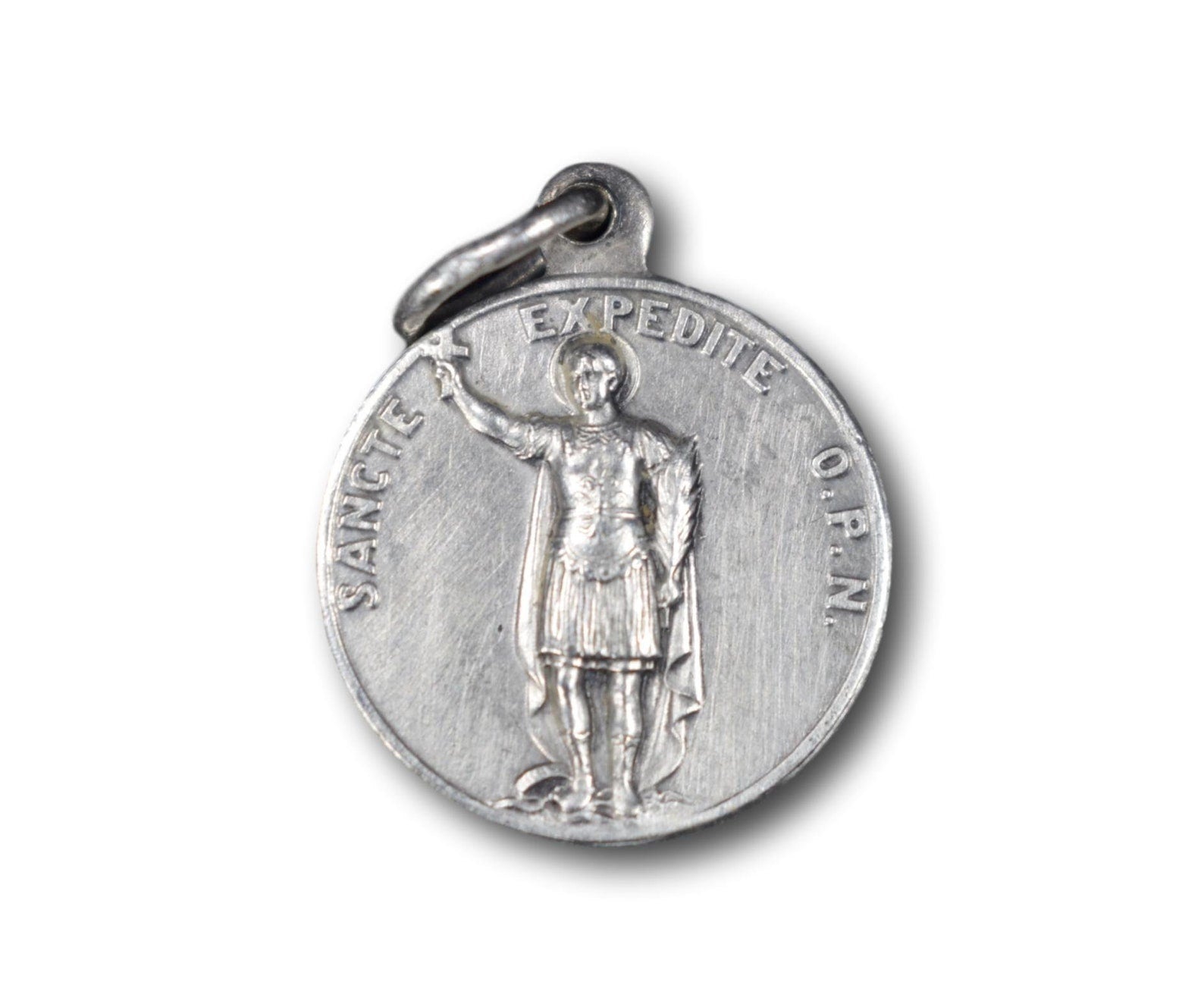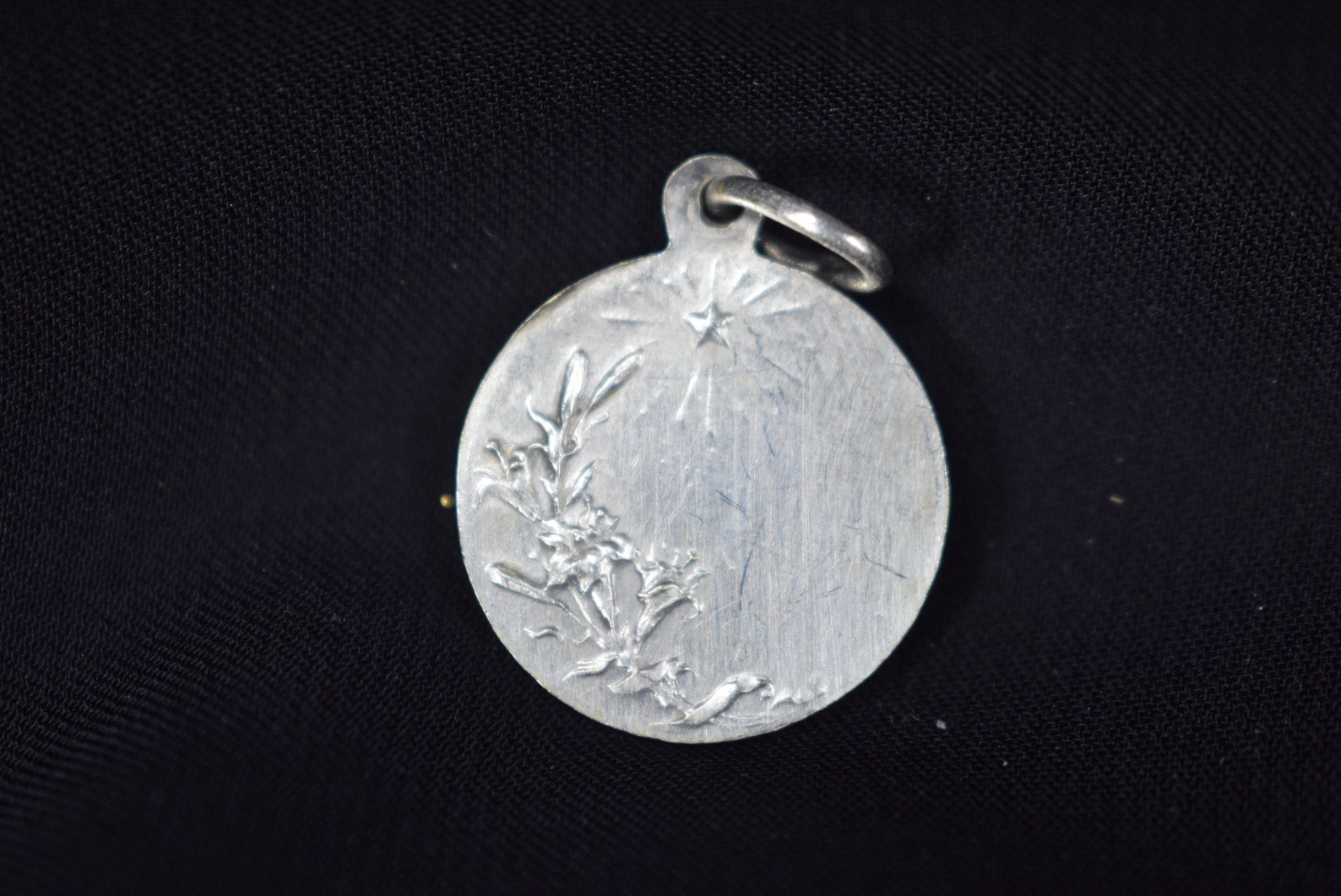 St Expedite Pendant
This is an antique French religious medal depicting Saint Expedit, Roman Martyr.
He is the patron saint of youth, but also an intercessor in urgent matters. We can turn to him to inspire us to a solution, to guide our actions and decisions to promote an outcome that meets God's benevolent plan for us.

Please take a close look at the photos, they are an integral part of the description. Goodantique condition with some signs of ages. This lovely small medal would be a great gift.

Diameter: 5/8" (1.6cm)

Prayers to St Expedite:
Urgent intercession request to Saint Expedit:
"Lord, who listens favorably to those who pray to you with humility, fervor and trust, grant me, I beg you, through the intercession of your holy martyr Expedit, the urgent grace that I ask for on this day.
Have also a look of tenderness for sinners on the eve of appearing before your dreaded tribunal,
and make the Christian youth go forth with joy in the royal way of your commandments and those of your Church. Amen!"
St. Expedit's acknowledged ability to make just decisions without delay makes him especially prayed for in the case of trials, for example. Discover other prayers to Saint Expedit in case of conflict, whether professional or family."

Prayer to Saint Expedit for exams
"O Saint Expedit, you who are the patron saint of schoolchildren, full of confidence in your faithful intercession, I come to ask you to obtain for me the grace to succeed in the examination that I dread.
I think I have put into my studies all the effort I was capable of; but I also know that the Good Lord alone grants all good to those he loves.
That is why, Saint Expedit, I have recourse to your assistance, so that you pray to the Lord for me and that he deign to be favorable to me.
May he also grant me the grace to serve him throughout my life with as much love as you served him."