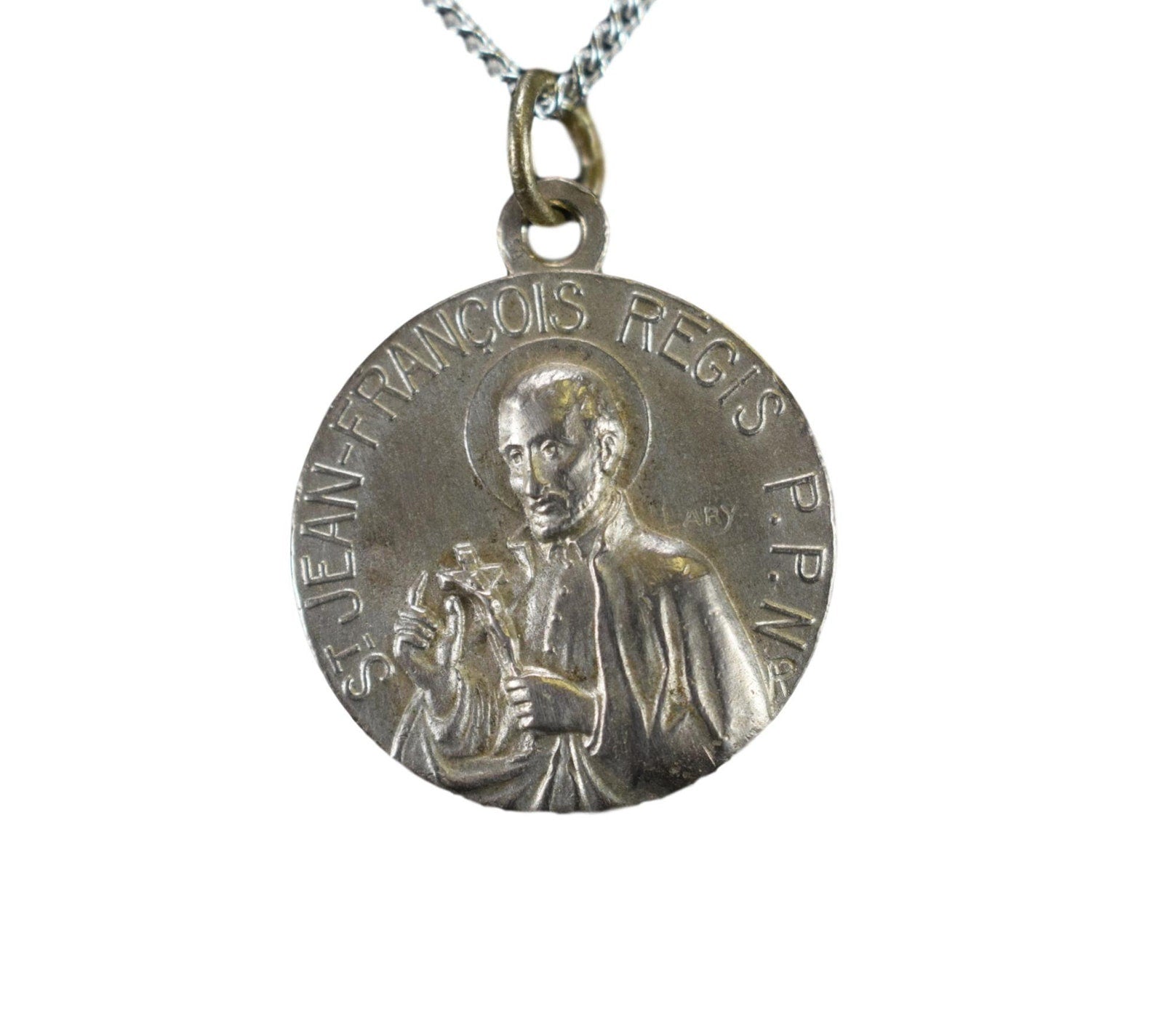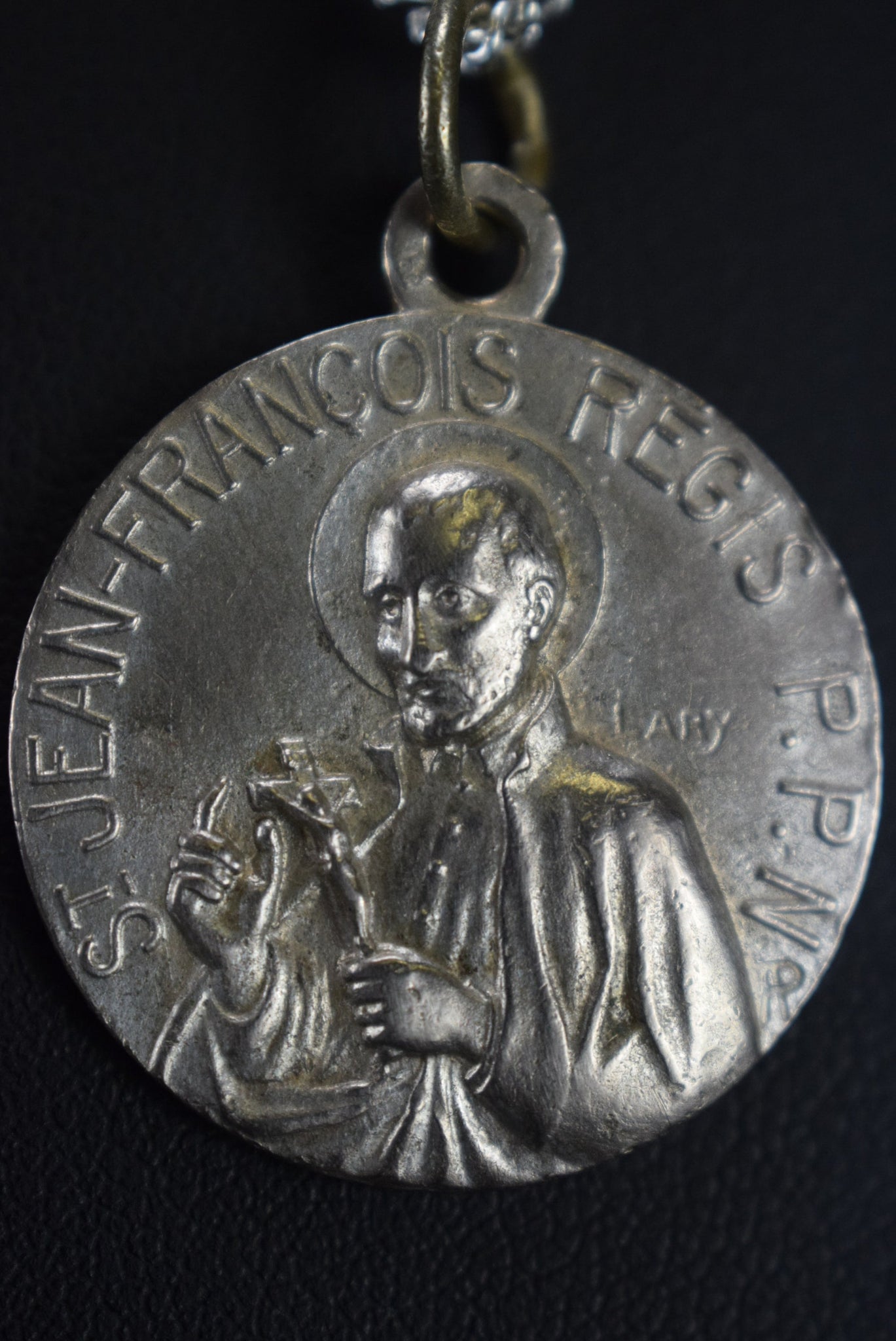 St John Francis Regis Pendant
A French medal of Saint John Francis Regis. On the reverse, the medal features Lalouvesc basilica. John Francis Regis (31 January 1597 – 31 December 1640), is the "patron saint of lacemakers, medical social workers, and illegitimate children. He was a French priest of the Society of Jesus, recognized as a saint by the Roman Catholic Church in 1737. A tireless preacher, Regis is best known for his work with at-risk women and orphans. "

It is in nice antique condition with some normal signs of age. Please take a close look at the photos.

Diameter: 1" (2.5cm)
Material: silverplate

The chain is not included

"Regis University, located in Colorado, along with the Regis Campus of Saint Ignatius' College, Riverview, are both named in the honor of Saint John Francis Regis, as well as numerous elementary and high schools worldwide, including Regis High School (New York City), Regis School of the Sacred Heart (Houston, Texas), Regis High School (Stayton, Oregon), Regis High School (Eau Claire, Wisconsin) and Regis Jesuit High School (Aurora, Colorado)."