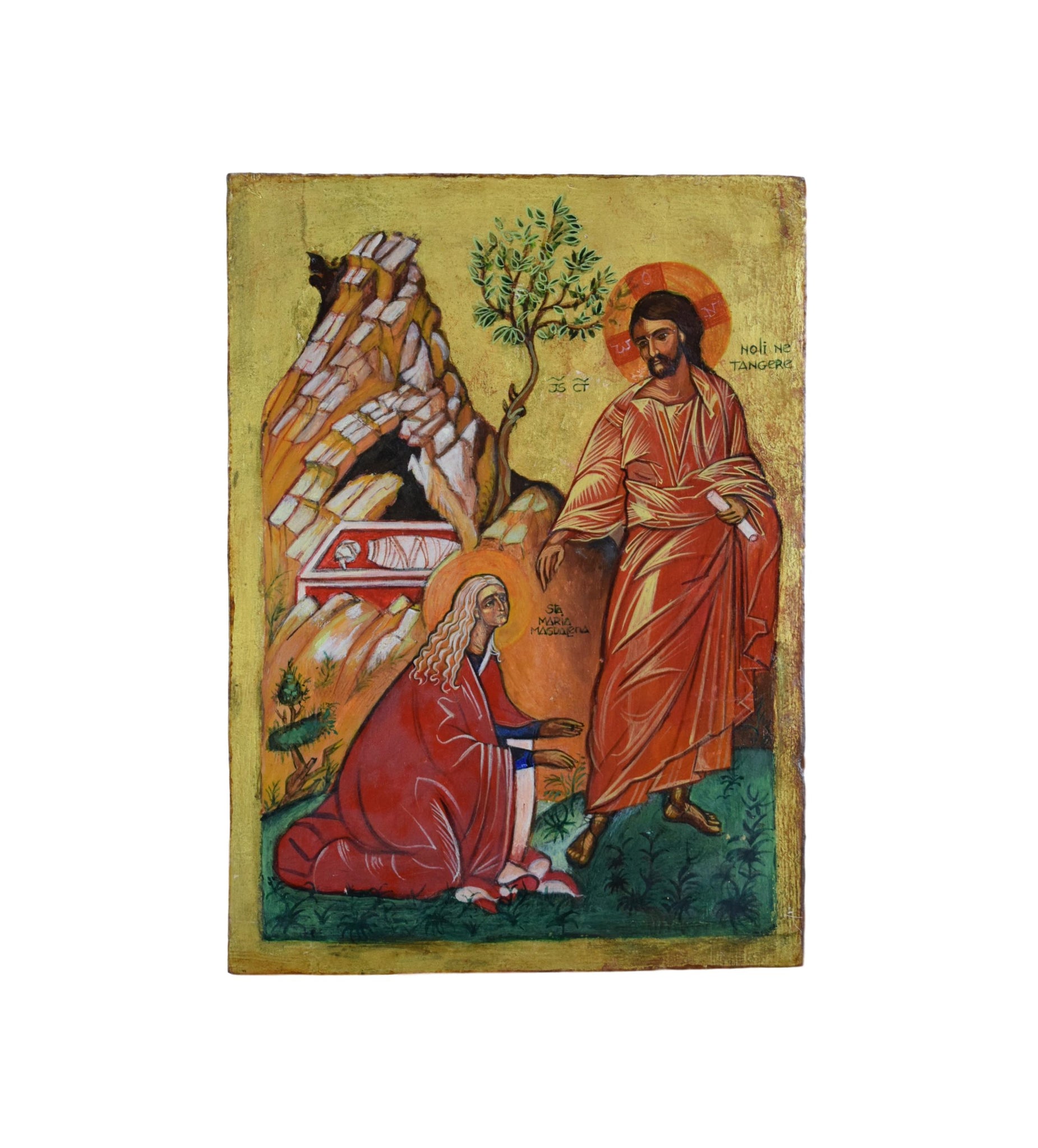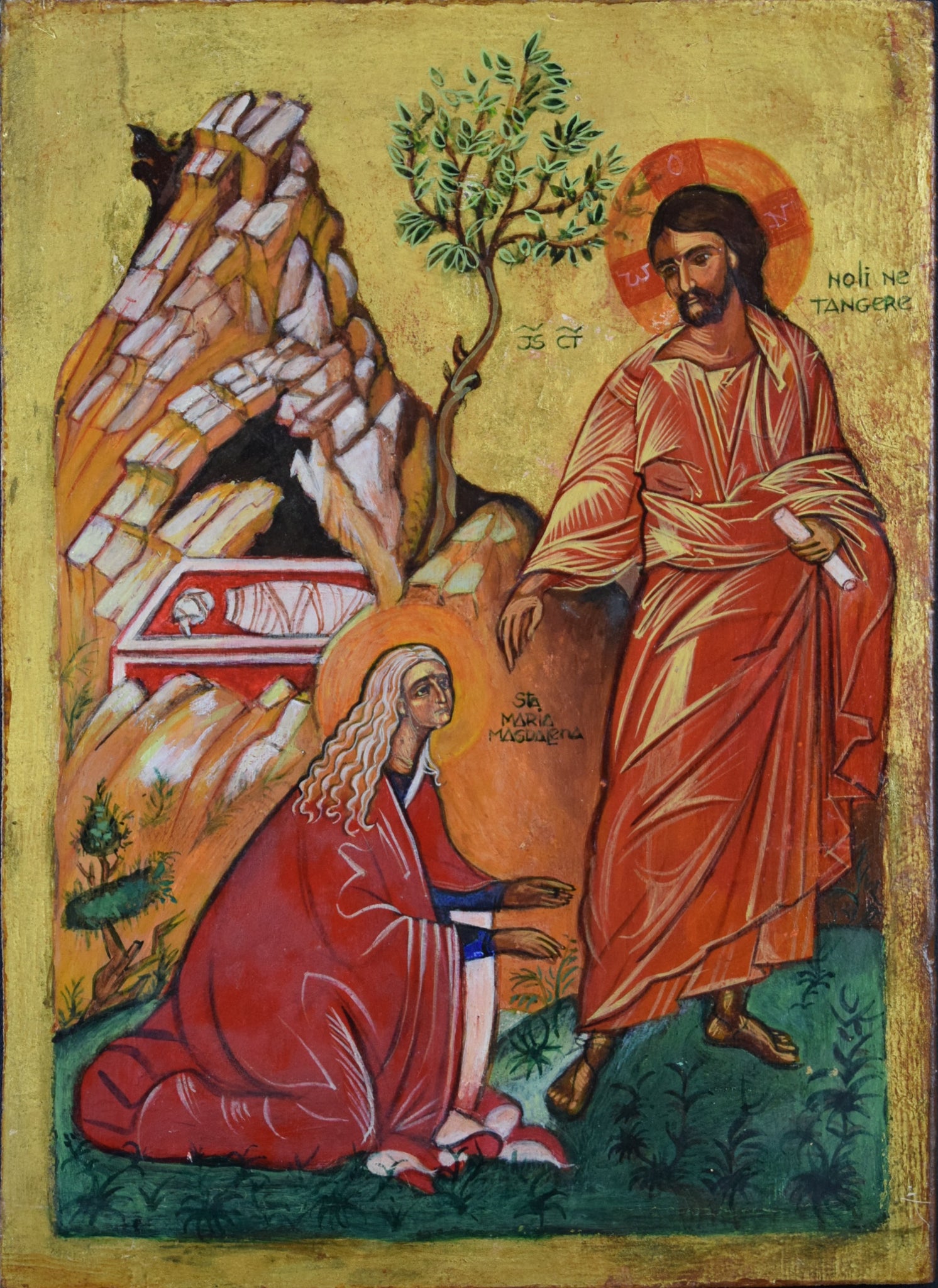 Jesus & Mary Magdalene in the Garden
A charming vintage reproduction of an old Greek Orthodox Icon. It has been finley hand painted and gilded on wood and finely features Jesus and Saint Mary Magdalene in the garden. This Byzantine icon is known as "Mi mou aptou" or "Noli me Tangere" ("Don't touch me").
According to John 20:17, this was Jesus' response to Mary Magdalene right after he confronts her just outside his tomb after his resurrection. Mary Magdalene was the first person to whom Jesus showed himself alive after his resurrection.
Overall good vintage condition with somr signs of ages. Please take a close look at the photos, they are an integral part of the description.
Height: 12 3/8" (31.5cm)
Width: 9" (23cm)