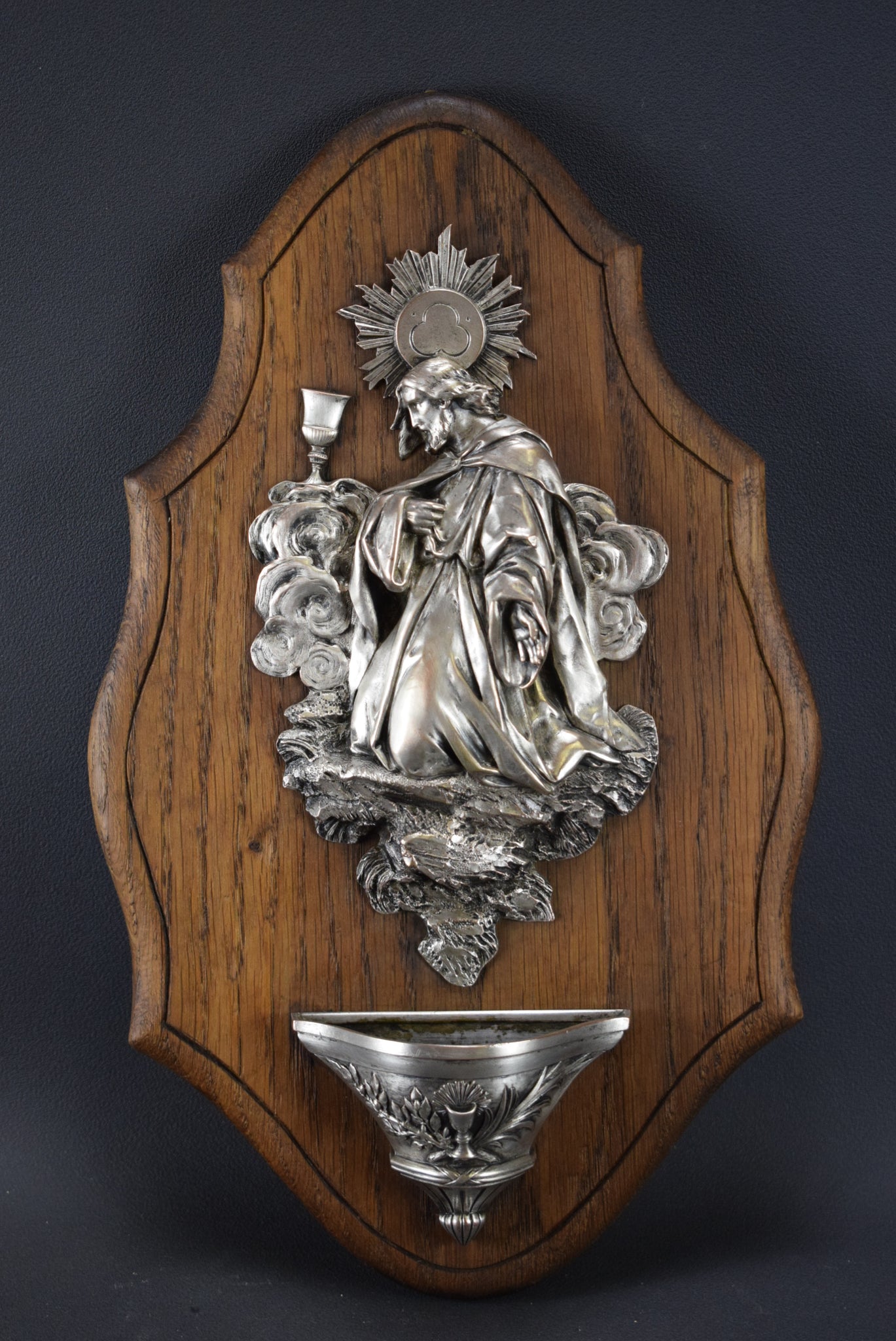 Jesus on the Garden of Olives Trees
An exquisite French antique holy water font dating to the late 19th century. The large religious wall piece depicts Jesus in the Garden of Olives. It has been cast from silverplated copper and rests on a wood plaque. This holy water font is beautifully crafted and detailed. 
Jesus in the Garden of Olive trees: While he was regarded in Jerusalem as an agitator, Jesus knew that he would soon be arrested, and undoubtedly condemned. He, therefore, went up into the Mount of Olives on a hill in Jerusalem to pray with his most faithful disciples, Peter, James and John. But his three companions fell asleep. He is filled with despair, facing a future that he knows will be tragic. But in this moment of anguish, an angel comes to meet him. She offers him a chalice. Among Christians, this cup symbolises Christ's sacrifice. By accepting the cup, he accepts his destiny. 
This 100 years old religious piece would be a fabulous Holy Communion gift. 
Overall good antique condition with some normal signs of ages like silver wears. 
Please take a close look at the photos. 
Height: 13" (33cm)
Width: 7 3/4" (19.8cm)