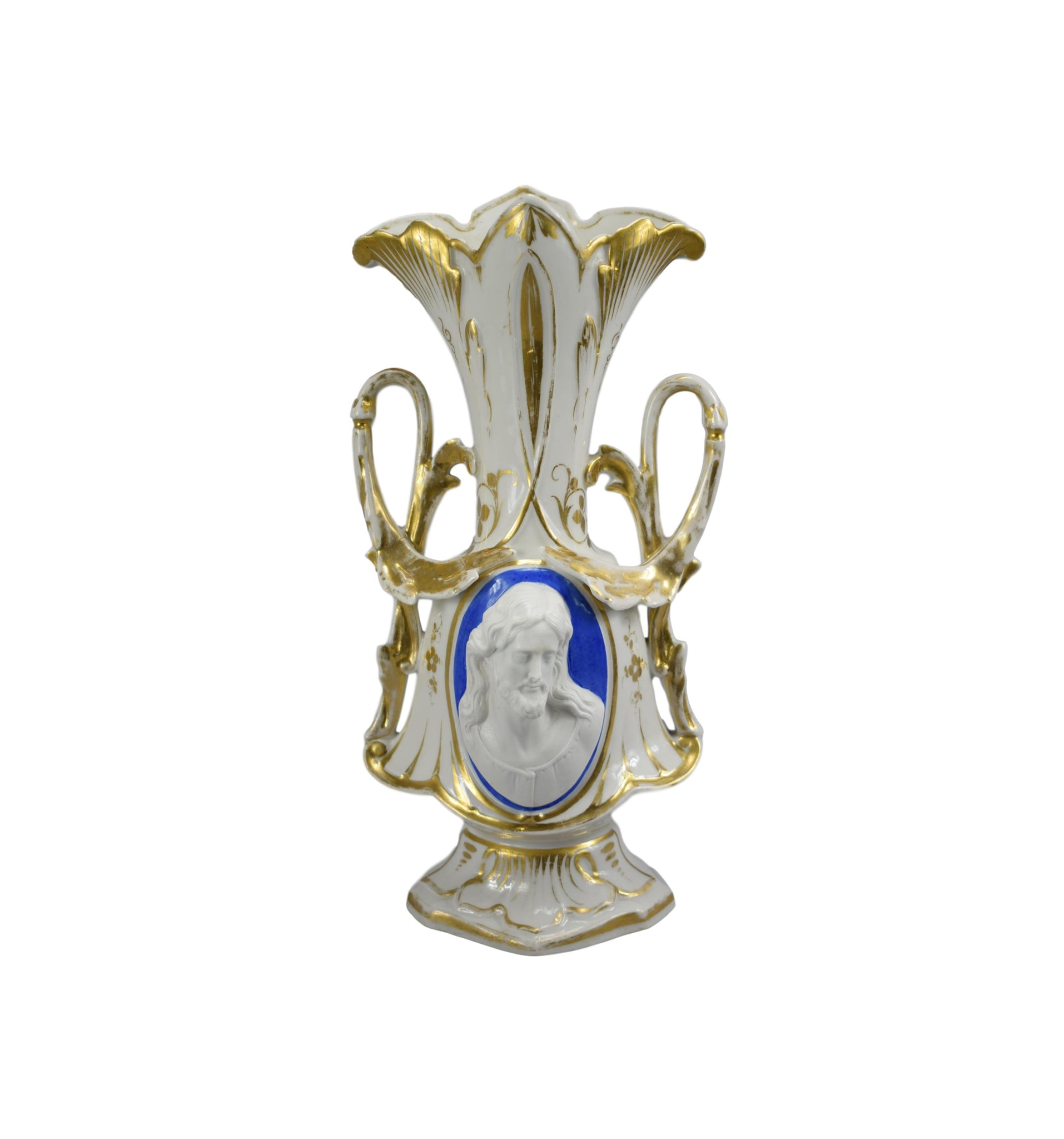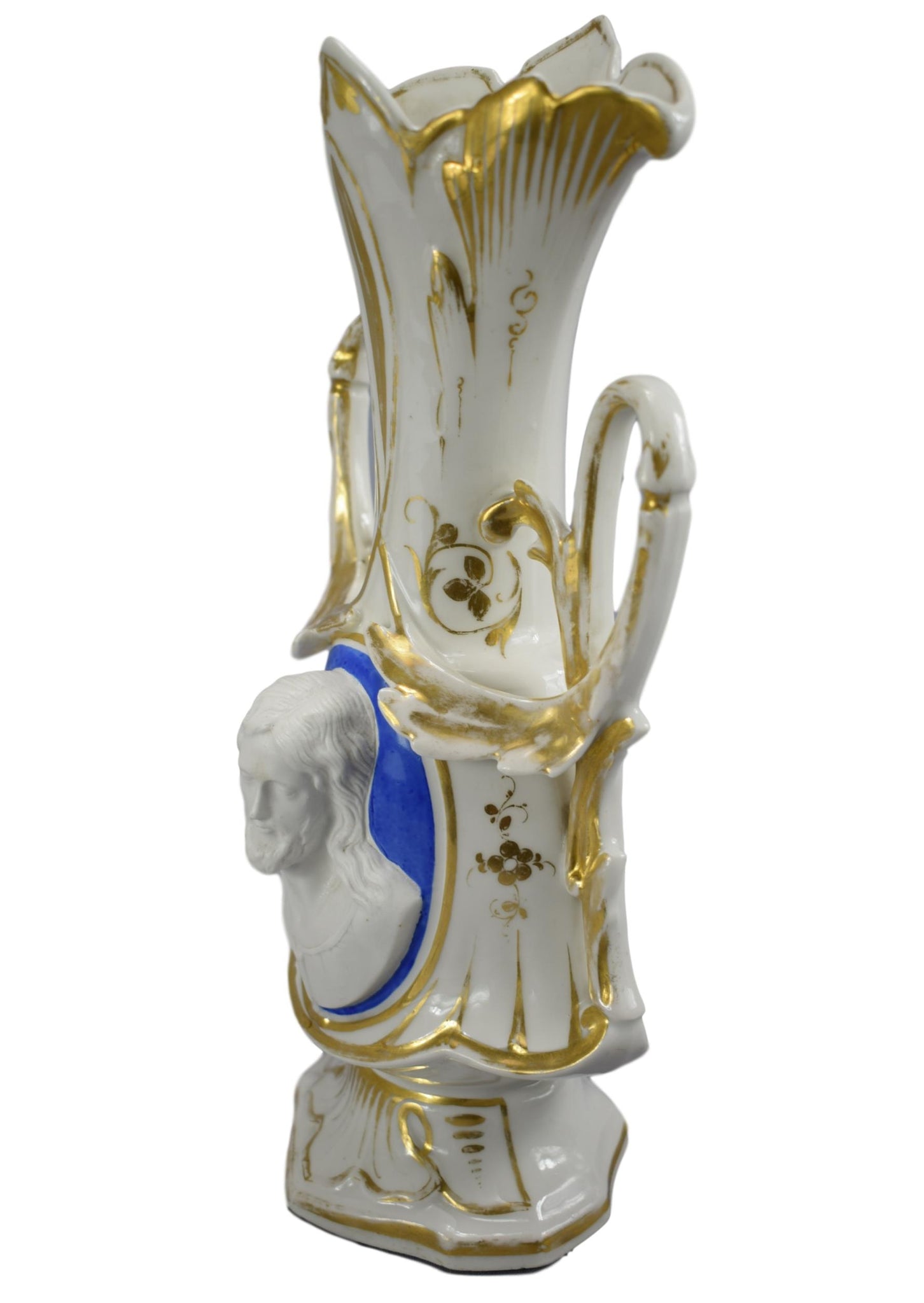 Jesus Paris Porcelain Vase
A French antique vase made of porcelain of Paris also called old Paris porcelain (Vieux Paris) dating to the late 19th century. The pristine white porcelain is highlighted by gold accents. The high relief medallion depicts a th portrait of Jesus Christ. It has been made of unglazed porcelain and is enhanced by a blue background. 
Please take a close look at the photos, they are an integral part of the description. 
Good antique condition with some signs of ages like gold wears and a splinter on ther underside. 
Height: 12 1/4" (31cm)
Overall Width: 4" (10cm)
Oveall length: 6 1/4" (16cm)