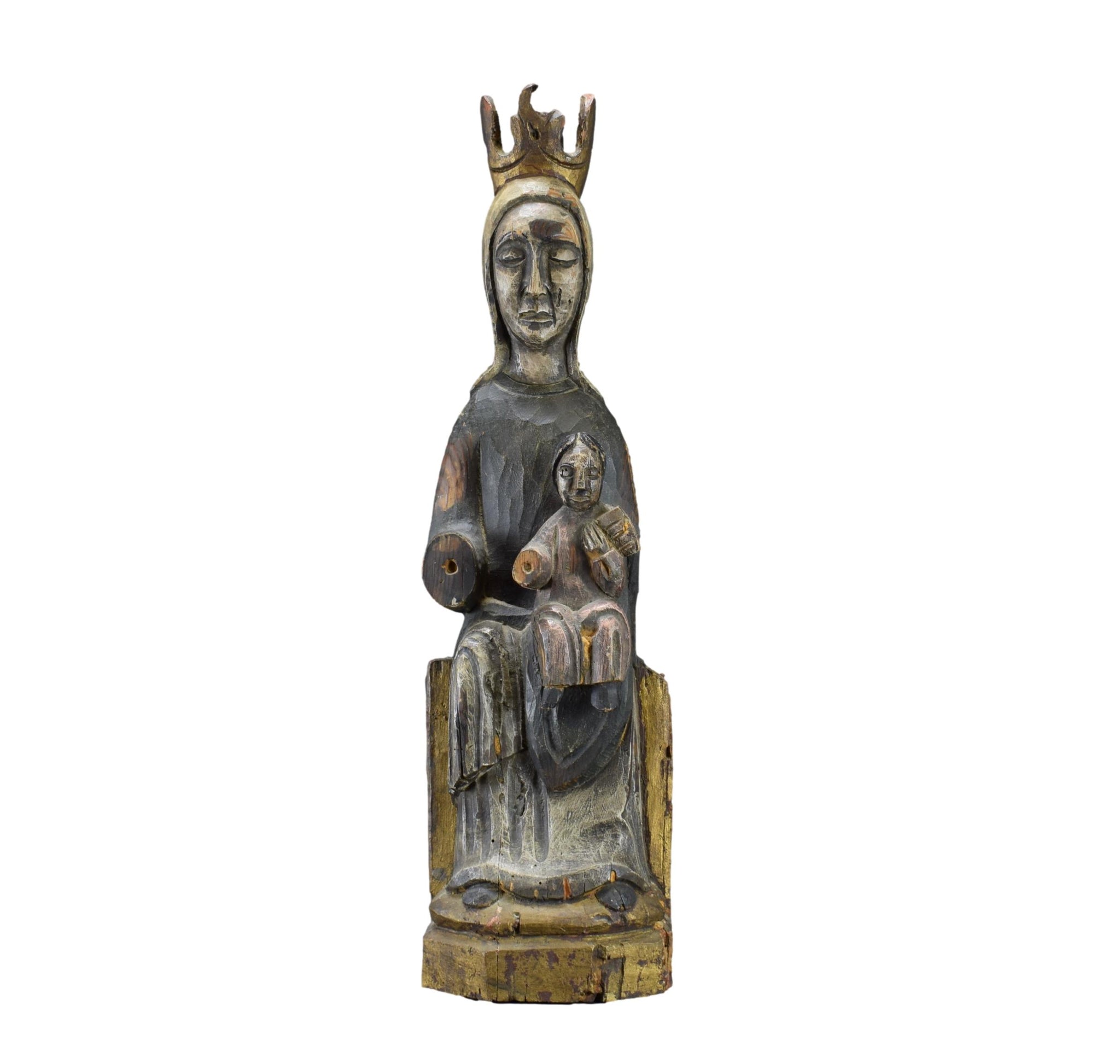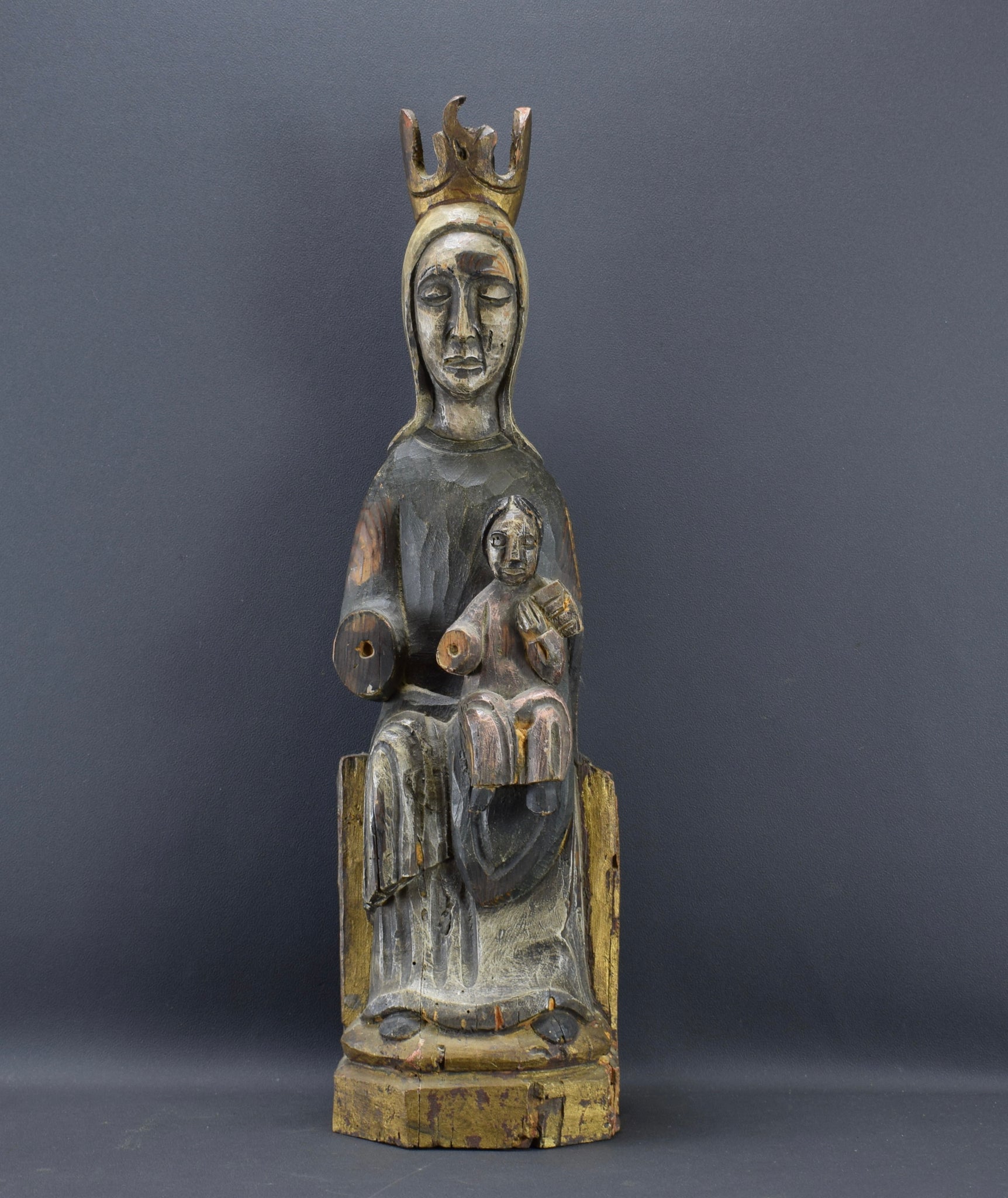 Large Madonna and Child Statue
A beautiful Spanish vintage Madonna & child statue made of painted carved wood. The handmade religious sculpture was produced by the Spanish artists Ouro. The style of the Marian statue is inspired by the Spanish Renaissance.

CONDITION: Signs of ages. Two hands are missing (broken because vows were made). Cracks. A chip on the crown. See closely the photos.

Height: 21 1/4" (54cm)
Width: 5 7/8" (15cm)
Weight: 2kg

Last photo shows two other Spanish Renaissance Revival religious sculptures.