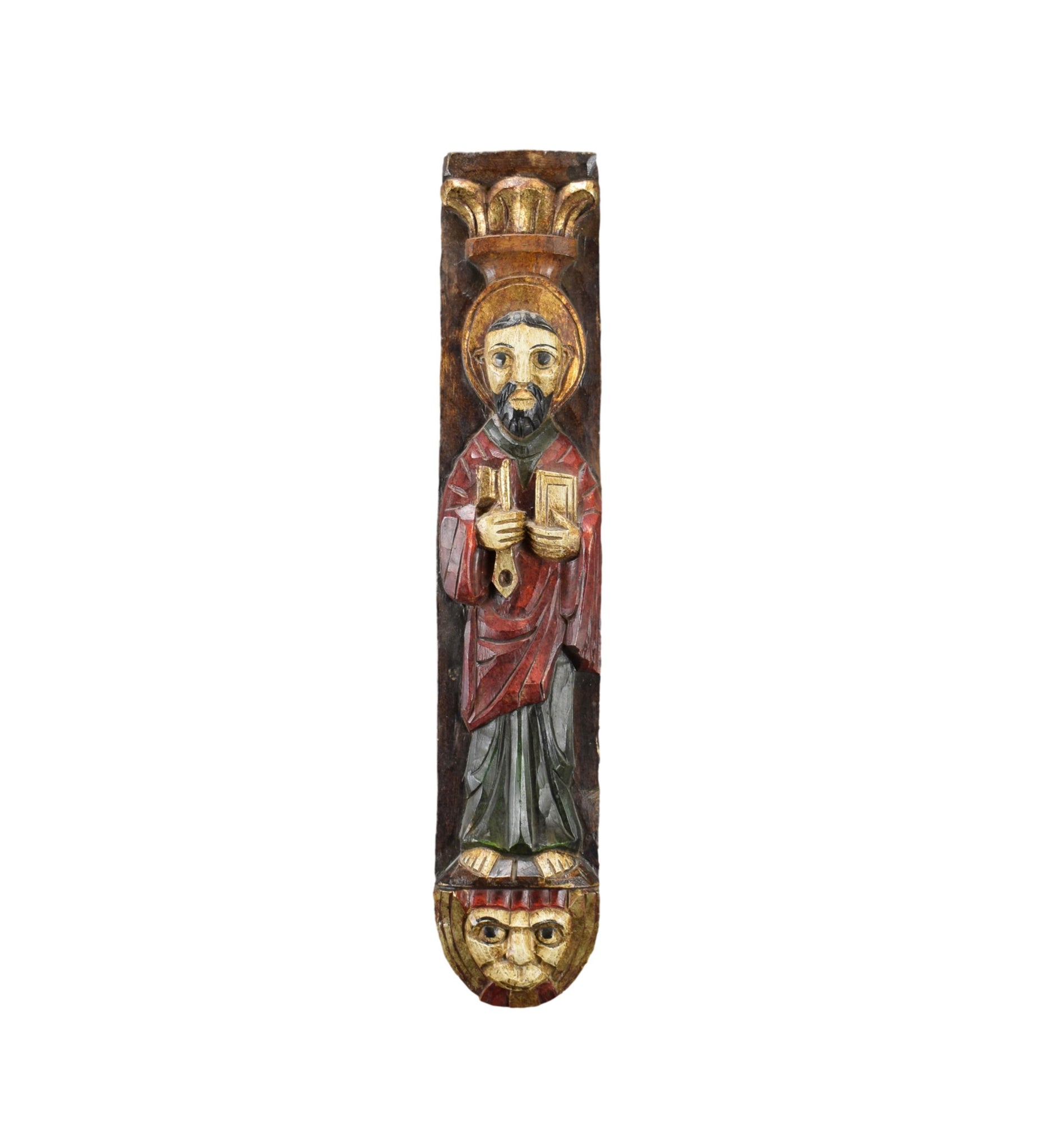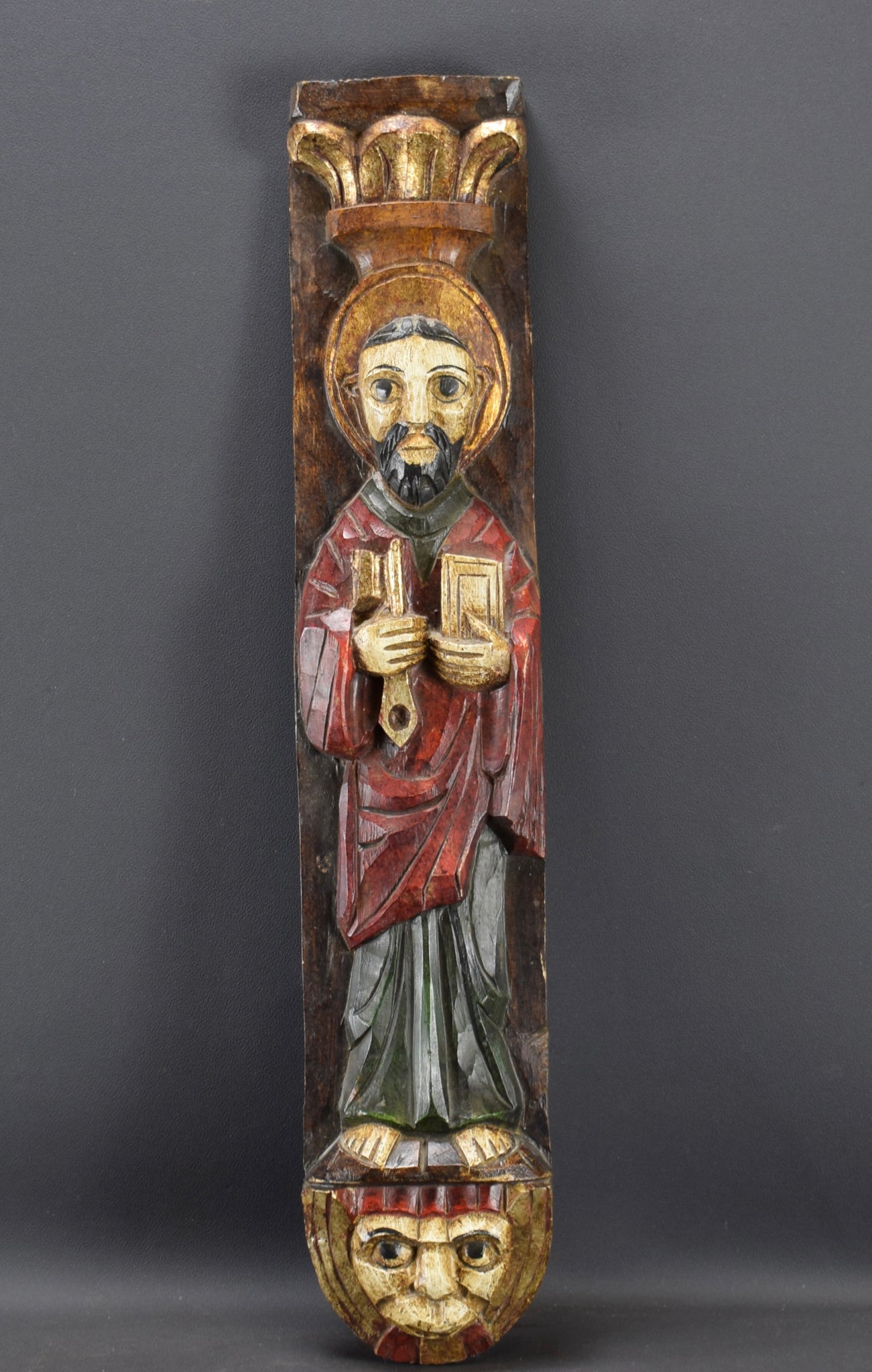 Saint Apostle Peter Statue
A beautiful Spanish vintage wall statue made of painted carved wood. The carving depicts a saint holding a book and a key, I guess he is Saint Apostle Peter. The handmade religious sculpture was produced by the Spanish artists Ouro. The style of the religious statue is inspired by the Spanish Renaissance. There is a hook on the back to hang it on the walls

CONDITION: Signs of ages. See closely the photos.

Height: 23 1/4" (59cm)
Width: 4 3/8" (11cm)
Weight: 700g

Last photo shows two other Spanish Renaissance Revival religious sculptures.