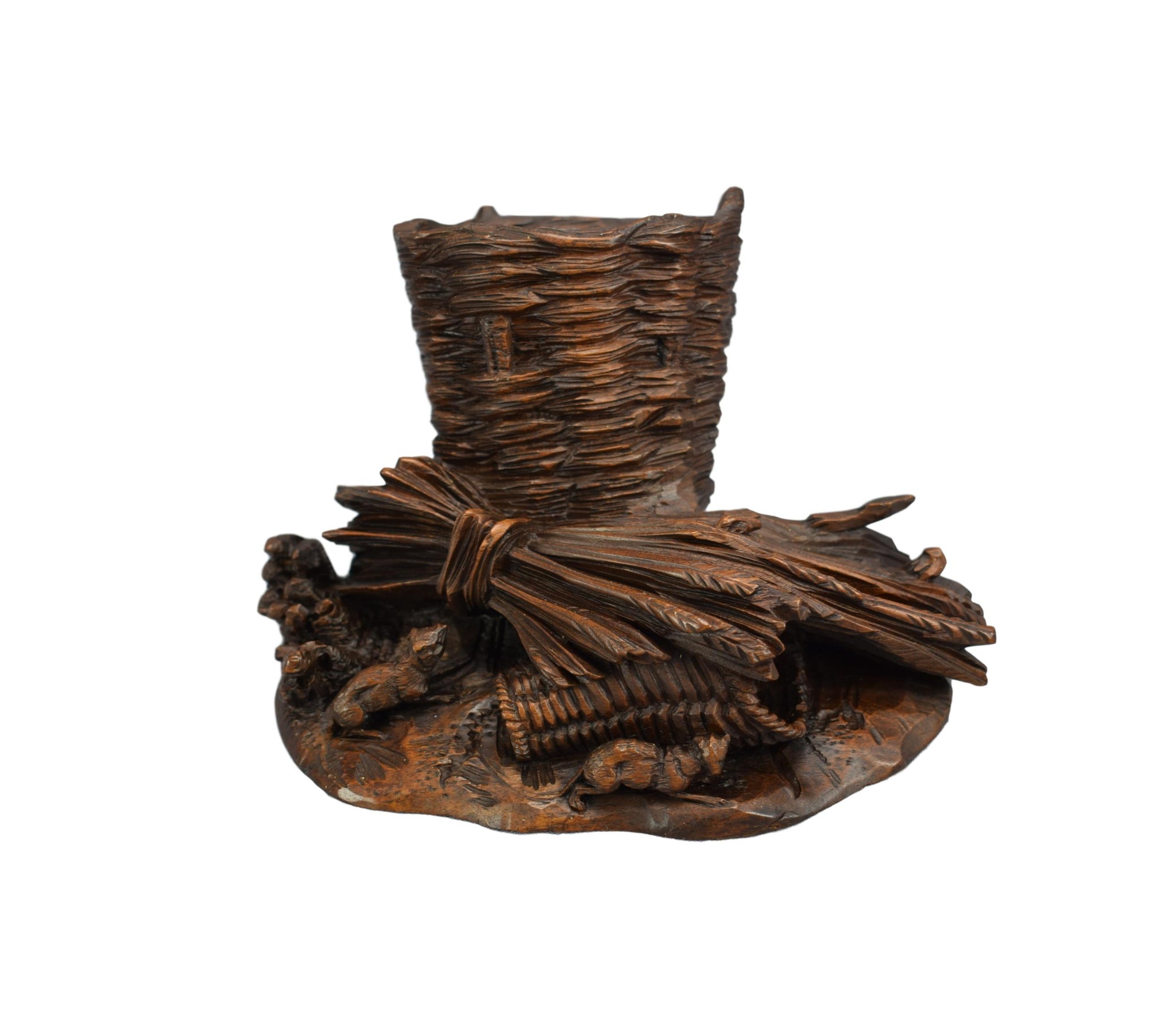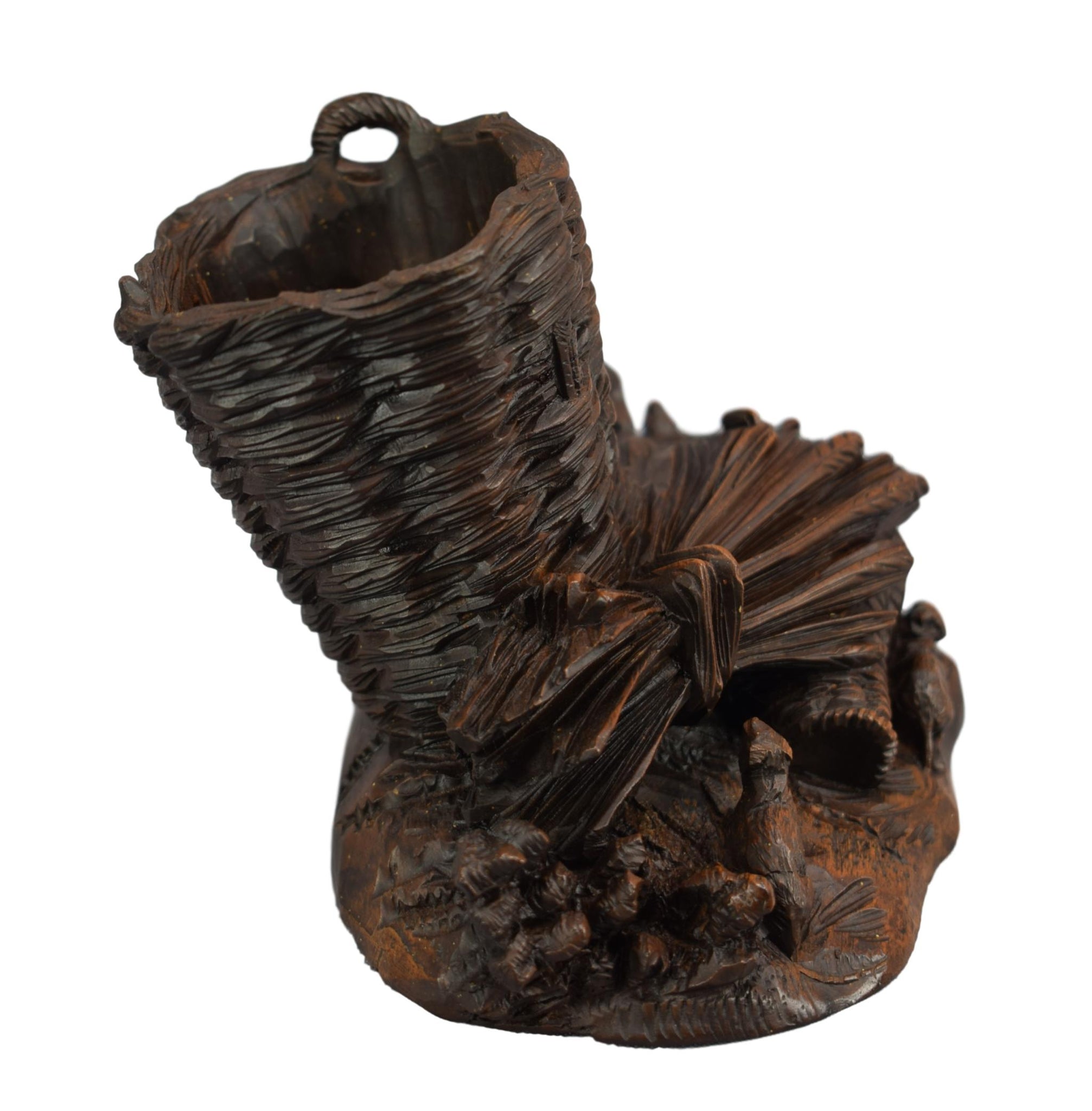 Black Forest Cigar Server
A fabulous French antique Black Forest sculpture dating to the late 19th century. It features a charming country scene, with two mouses near haystacks and two baskets. Rare and quite unique decor ! The first basket is quite large and the other one is quite small. I guess that it was made to be used as cigar server. But it also be fabulous as a table centerpiece or pen holders on a desk. 
Condition: Overall good with some normal signs of ages like tiny wooden splinters (see photos). 
Height: 4 3/4" (12cm)
Width: 4 3/4" (12cm)
Length: 7 1/4" (18.5cm)
Weight: 450g