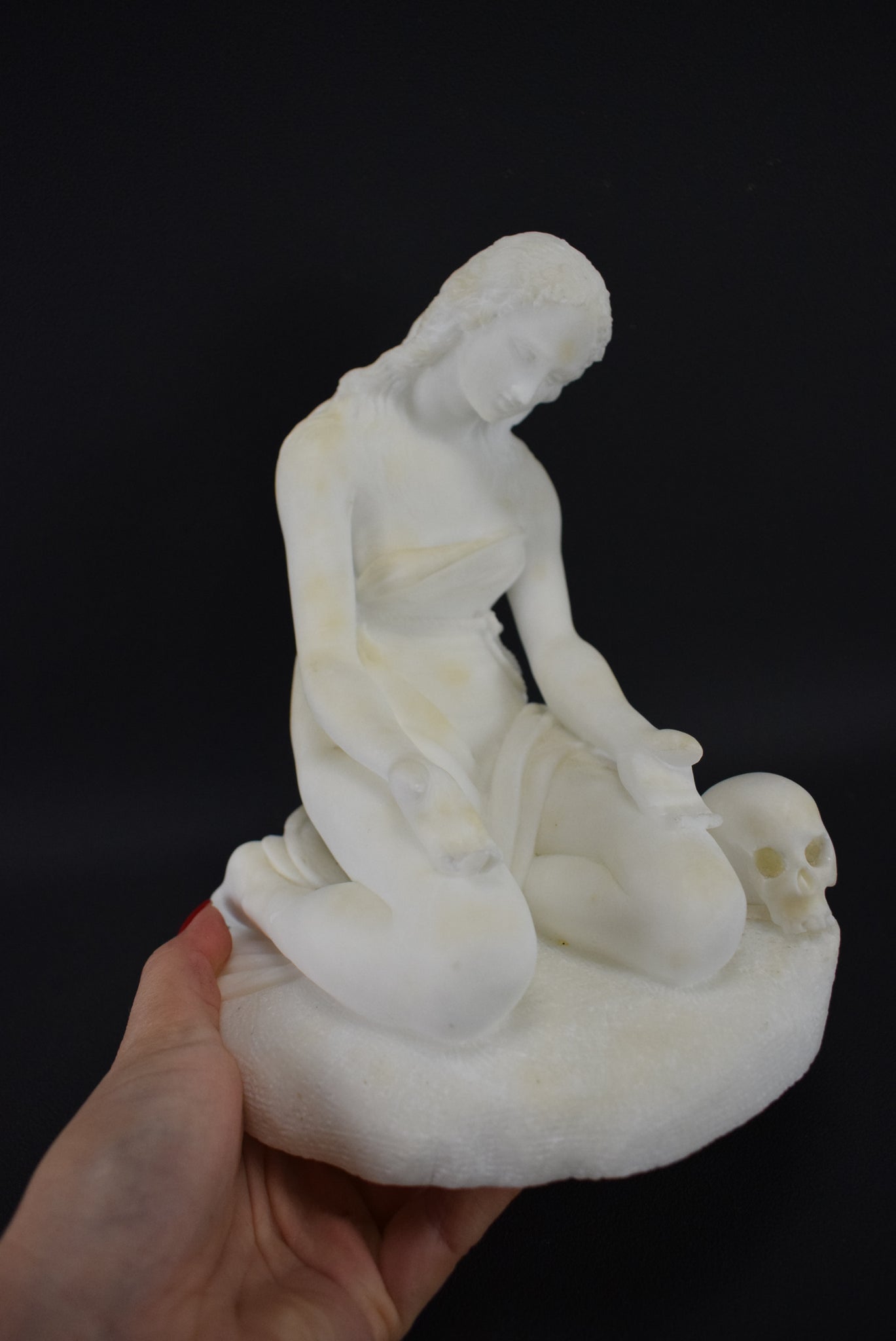 The Repentant Mary Magdalene
A rare antique French religious statue depicting the Repentant Mary Magdalene after an outstanding sculptor of the late 18th - early 19th century: Antonio Canova (1757-1822). He created this statue in Italy between 1808 and 1809.
"This figure of the repentant Magdalene is an excellent piece from his late period. According to legend, the sinner Mary Magdalene repented after meeting Christ and spent many years in the desert, where she lamented her past sins. In keeping with tradition, Canova shows the Magdalene as a young beautiful woman dressed as a hermit. The skull at her feet signifies the brevity of earthly existence. Mary once held a cross, symbol of the Crucifixion. In the grief-stricken figure and the gesture of the helpless, drooping hands, we see not a Classical ideal of beauty but an emotional image which reflects the observation of nature. "
Here is for sale a reproduction of Canova's masterpiece, carved in alabaster. It dates to the late 19th century.
Condition: some fingers are broken and the left side of the skull has a chip. The skull has been stuck to the base.
Please take a close look at the photos, they are an integral part of the description.
Height: 8 1/4" (21cm)
Width: 6 1/8" (15.5cm)
Length: 6 1/4" (16cm)
Weight: 2.9kg
Material: alabaster