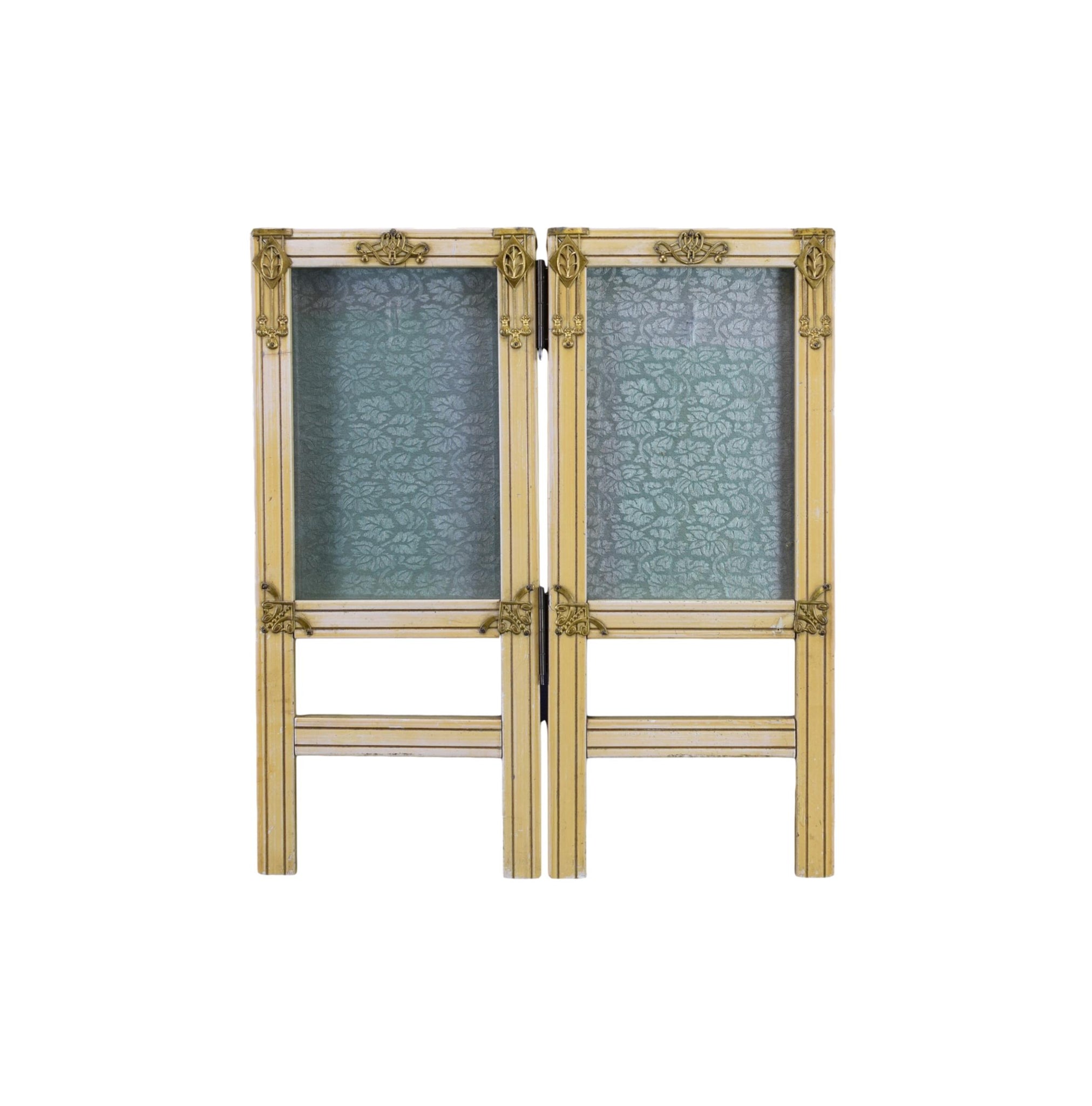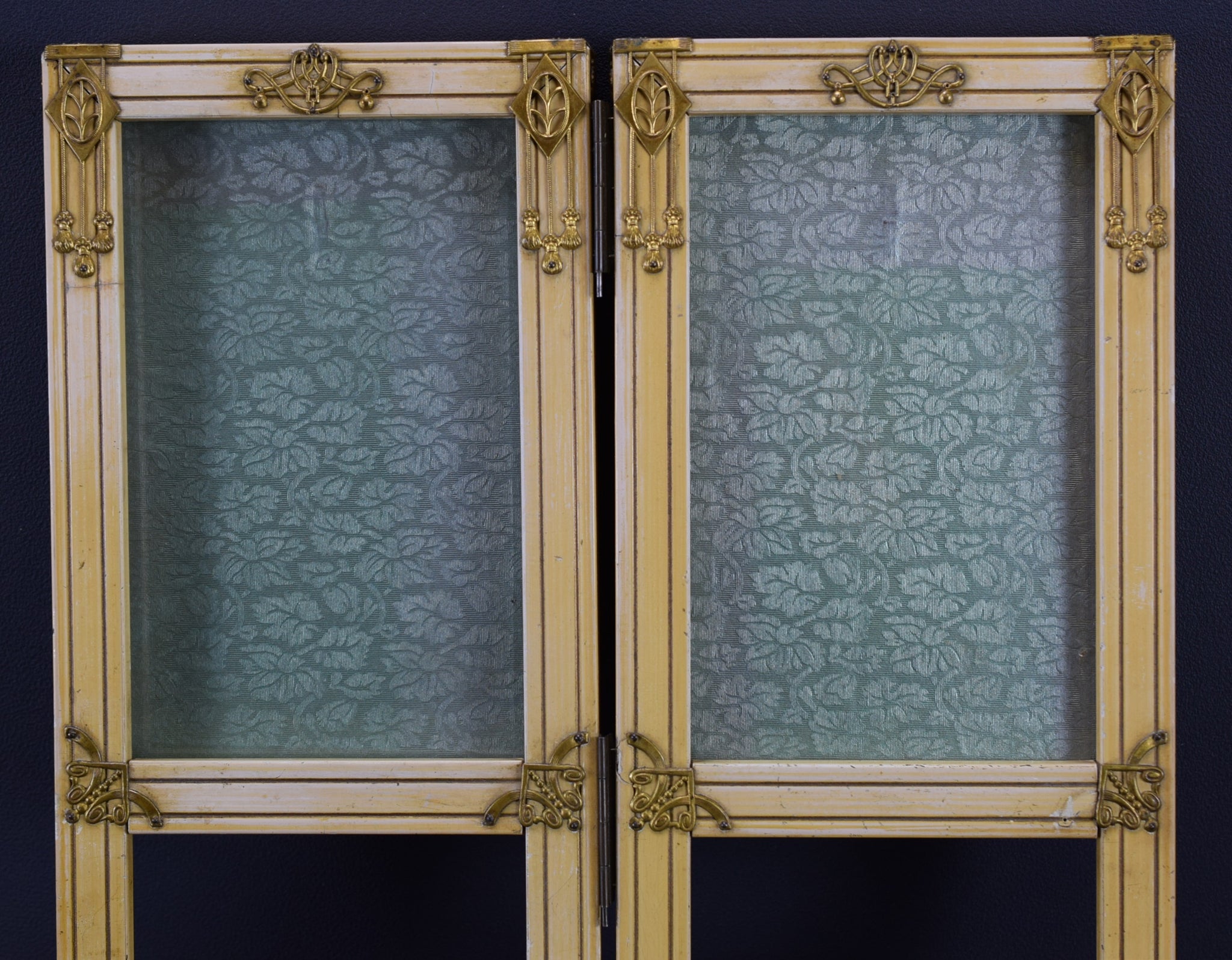 1920's Double Photos Frame
A beautiful French antique double photograph frames dating to the early 1920's. The folding photo frame design features an Art Deco style. The ivory tone covering is decorated with brass ornaments. Unusual and rare shape. There are glass panes to protect the photos.
This antique picture frame would be perfect to display photos of your beloved ones.
Antique condition with some signs of ages like an antique patina, one ornament is broken.
Height: 11 5/8" (29.5cm)
Folding Width: 5 1/8" (13cm) / 10 3/8" (26.5cm)
Photo: 5 7/8" x 3 3/4" (15 x 9.5 cm)
Weight: 500g