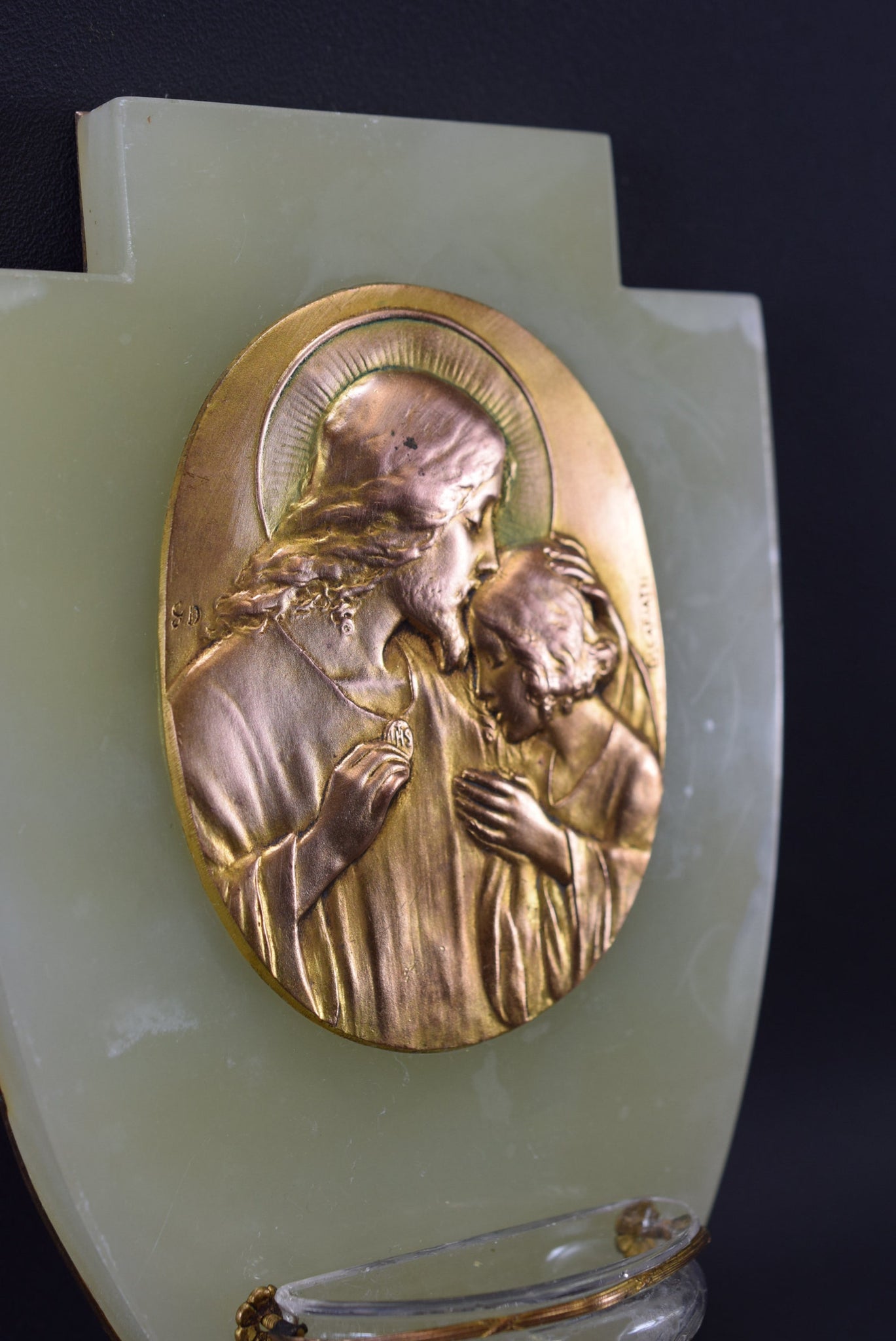 Art Deco Holy Water Font Cariati
A fabulous French antique holy water font from the Art Deco period. The gold plated medallion finely features a beautiful portrait of Our Lord Jesus Christ and a communicant. This design has been signed G.Cariati. The Italian artist Giovanni Cariati (1865-1917) exhibited his bronze sculptures at the Salon of Paris in 1906, then in New York in 1912 and 1913. Just a few years later, he became American.The medallion is mounted on a marble plaque. The water font is made of glass. The back is protected by a brass plaque.
Good antique condition with some signs of ages. Take a close look at the photos.
Height: 7 7/8" (20cm)
Width: 5 1/8" (13cm)
Weight: 870g