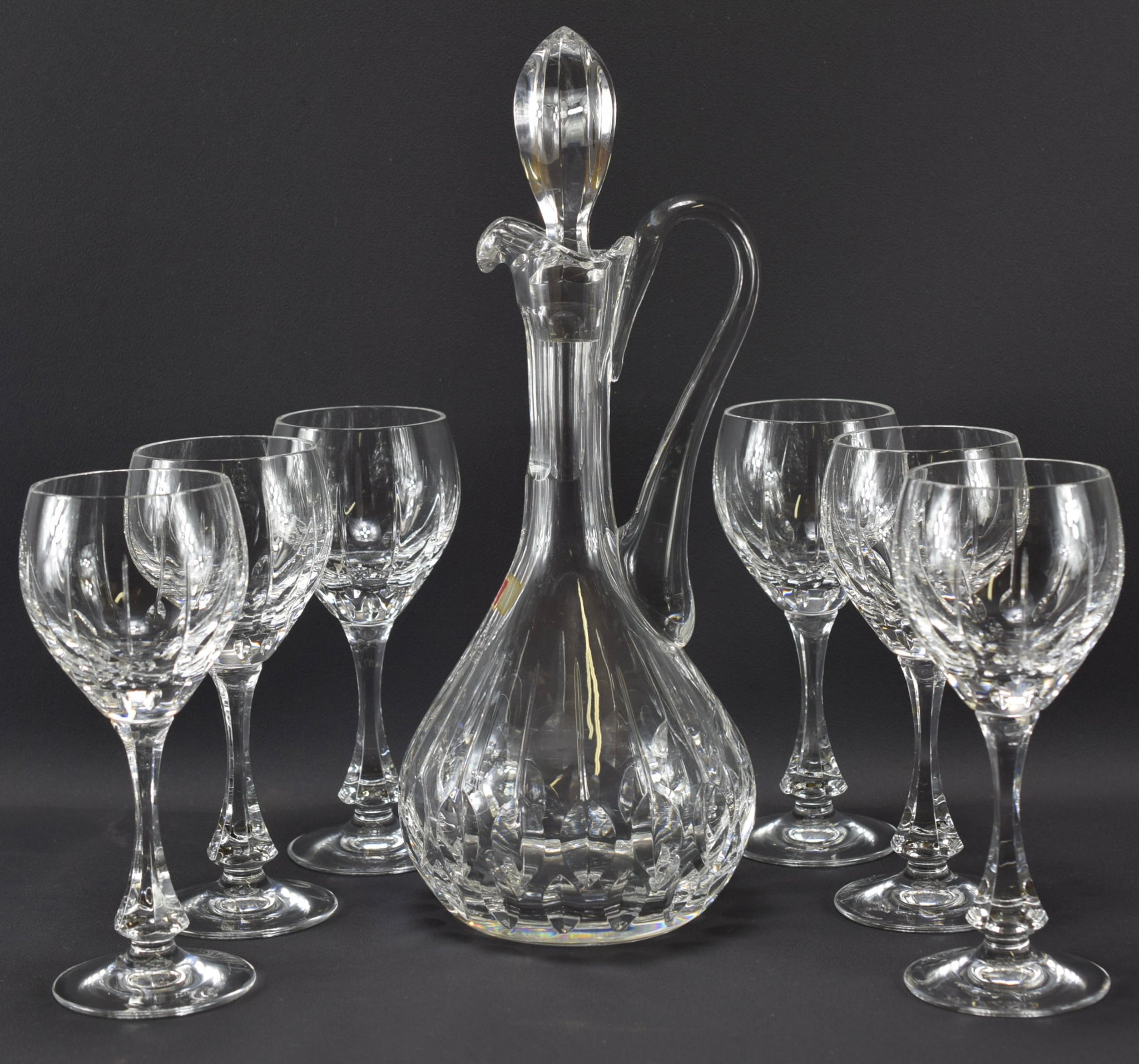 Baccarat Crystal Wine Set
A beautiful French vintage set of six wine glasses and one decanter. The clear hand cut crystal set has been produced in the 1950's-1970's by the "Atelier du Cristal" in Baccarat. The cristal is thick and of high quality. Each piece has been stamped with the maker mark: atelier du cristal H A F. Almost never used, there are still the original red labels on the goblets and the carafe.
Condition: Very good condition. Only a mark of limescale in the carafe because I guess it has been put in its box without being entirely dried. Ready to be offered and used. Comes with its original box which shows signs of wears.
Goblets dimensions:
Height: 7 1/8" (18cm)
Diameter: 3 1/8" (7.8cm)
Weight of one: 296g
Decanter dimensions:
Height with the stopper: 14" (35.5cm)
Height without the stopper: 10 7/8" (27.5cm)
Diameter: 5 1/2" (14cm)
Weight: 1.673 kg
Total weight of the set: 4.6kg
Cheaper shipping methods may be available, please contact me for a quote.