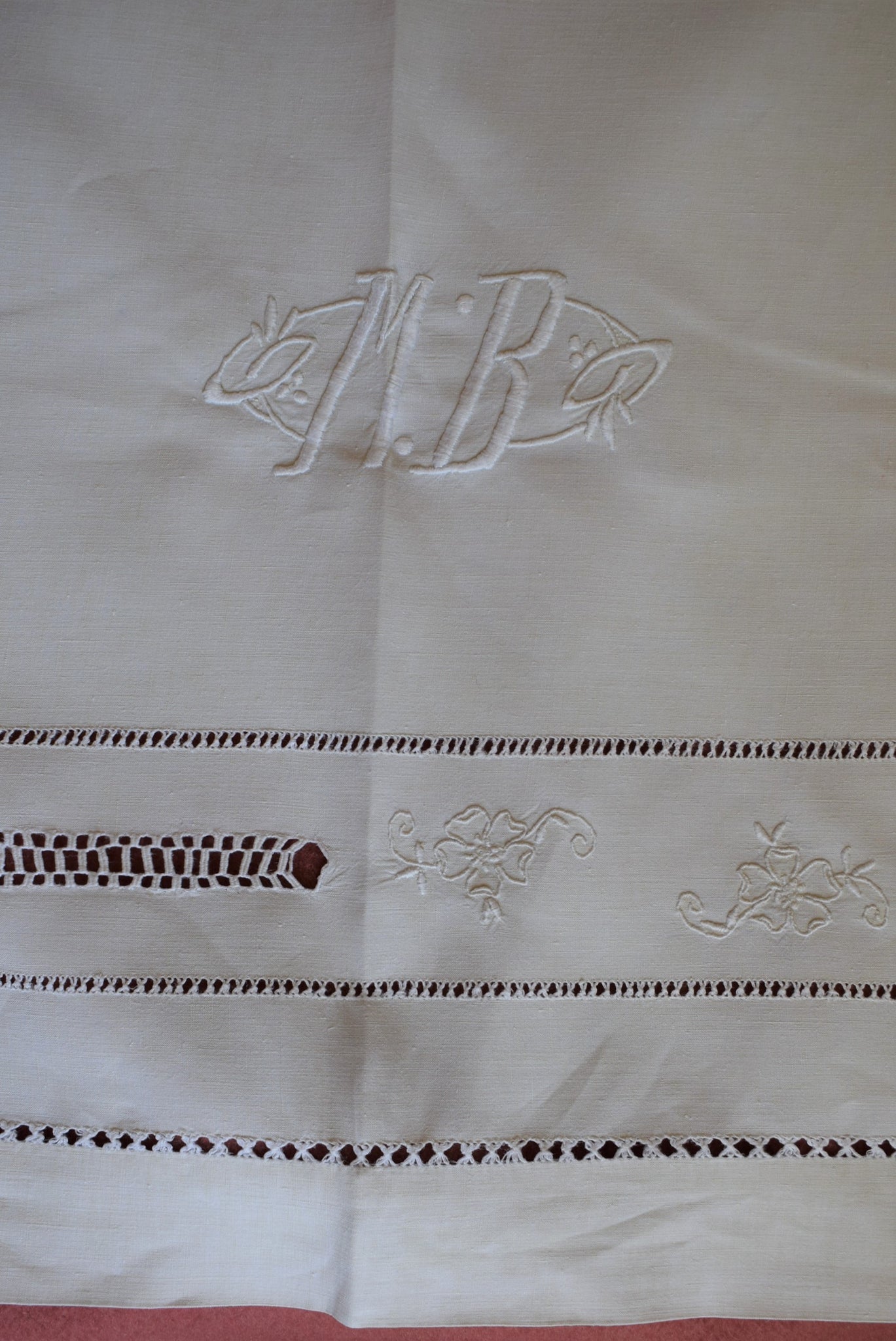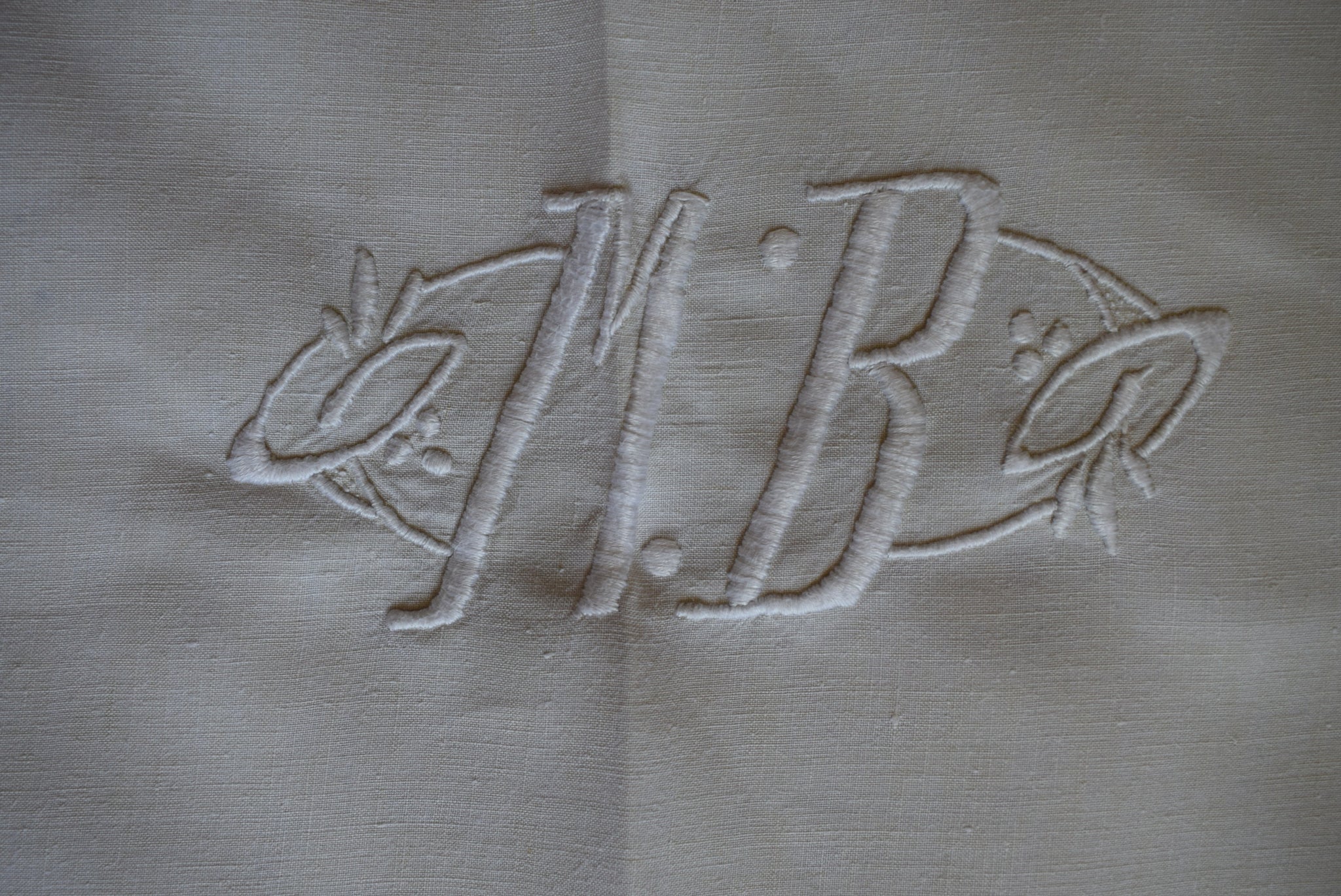 Belle Epoque Sheet
A unique French antique handmade metis linen sheet from the early 20th century. The central monogram is a beautifully embroidered M.B and and the sheet is festooned with fine ladderwork and floral embroidery. The decor of this sheet is extremely elegant. This hand stiched sheet used to be a trousseau sheet or a wedding present. High quality.

This sheet would be a gorgeous present. You can also use it as a curtain for a shabby chic style.

It is in good condition and is cleaned by a dry-cleaner's. You may find some signs of ages like very small rust stains because it was stored in an armoire for many years (see photos).

Length: 120 1/8" (305cm)
Width: 90 1/2" (230cm)
Weight: 1656 grams
Color: cream white
The linen sheet will become more white as and when the washing.