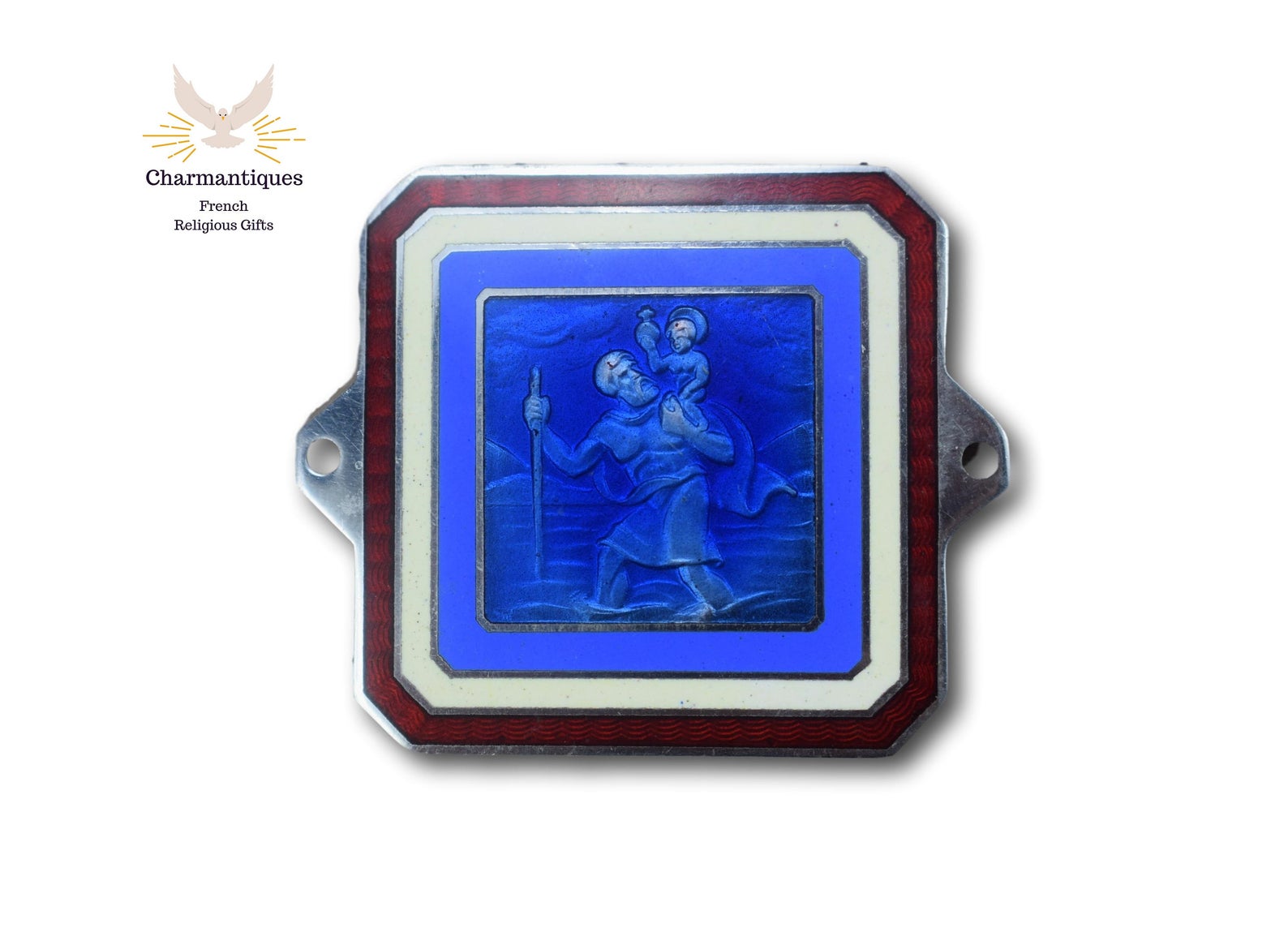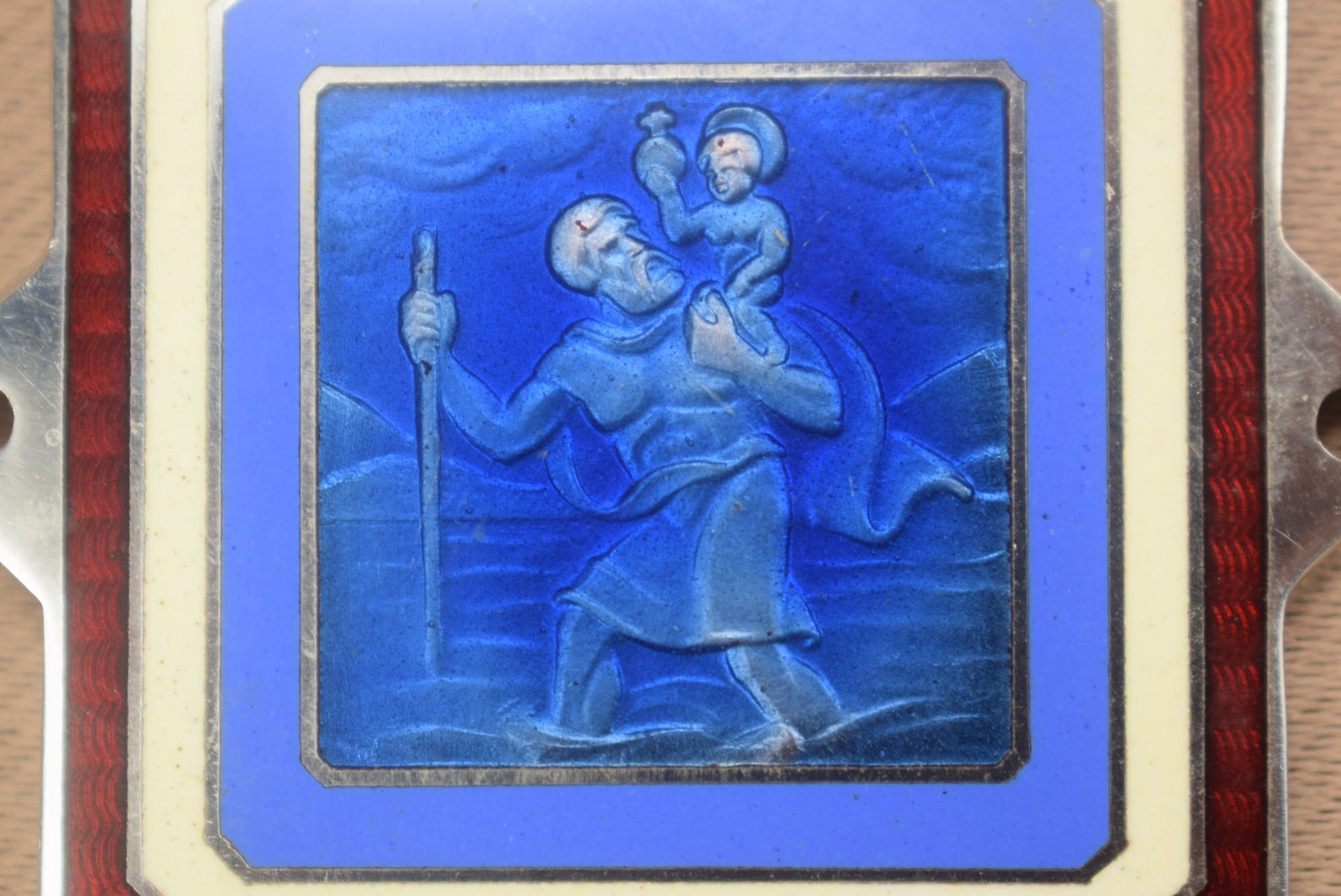 Blue Red White Christopher Badge
A French enamel St Christopher dashboard plaque inlaid with solid white, red and decorative blue enamel with central depiction of St Christopher. This vintage car badge was made to be fixed on car dashboard to protect drivers from accidents.
Length: 1 3/4" (4.5cm)
Height: 1 1/2" (3.8cm)
This Catholic plaque comes from an old jeweler's stock.
Saint Christopher is one of the most popular Catholic Christian heroes of the Faith. He is the patron saint of travelers and of children. If you are going to travel or to drive, make a prayer to Saint Christopher to ensure you a safe travel.
Prayer to St. Christopher while Travelling
Dear Saint Christopher,
protect me today
in all my travels
along the road's way.
Give your warning sign
if danger is near
so that I may stop
while the path is clear.
Be at my window
and direct me through
when the vision blurs
From out of the blue.
Carry me safely
to my destined place,
like you carried Christ
in your close embrace.
Amen.