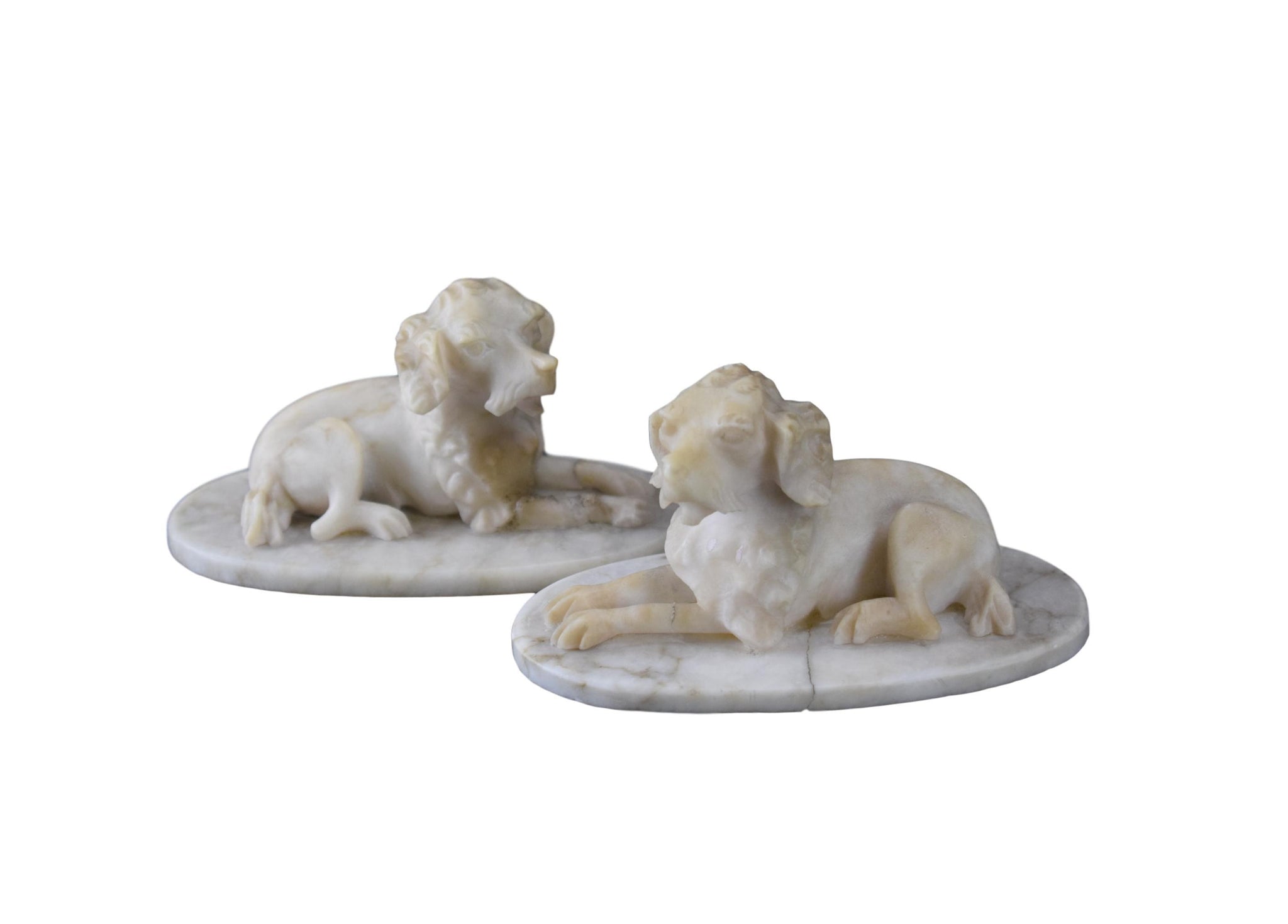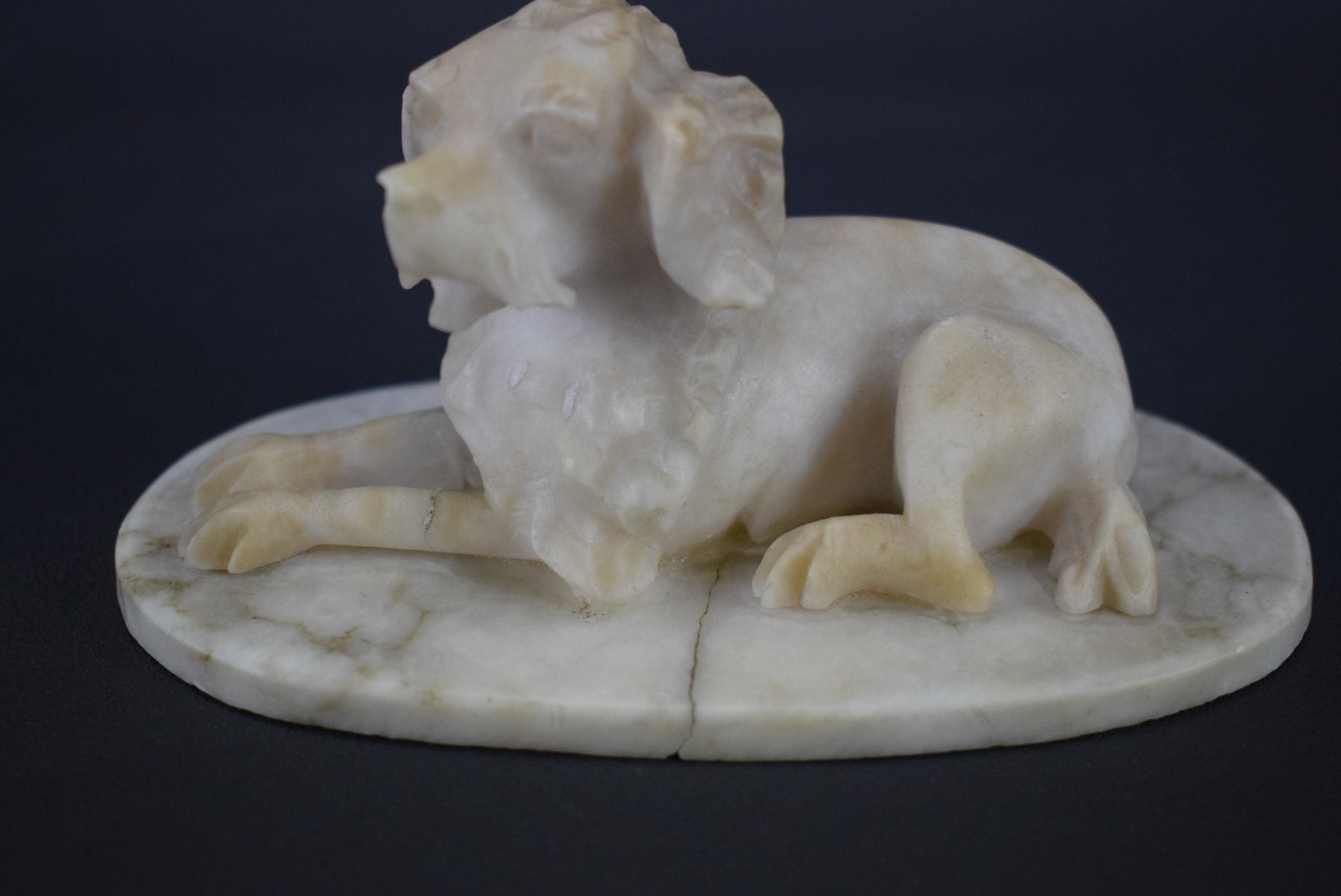 Carved Alabaster Dogs
A beautiful pair of Victorian carved alabaster figures of recumbent dogs. The antique statuettes have been carved in alabaster in the late 19th century. They are very decorative and could be used as paperweights. Would be the perfect gift for any dog lovers.
They have been broken and repaired.
Please take a close look at the photos, they are an integral part of the description.
Base dimension: 5 1/4" x 3" (13.5 x 7.7 cm)
Height: 2 1/2" (6.5cm)