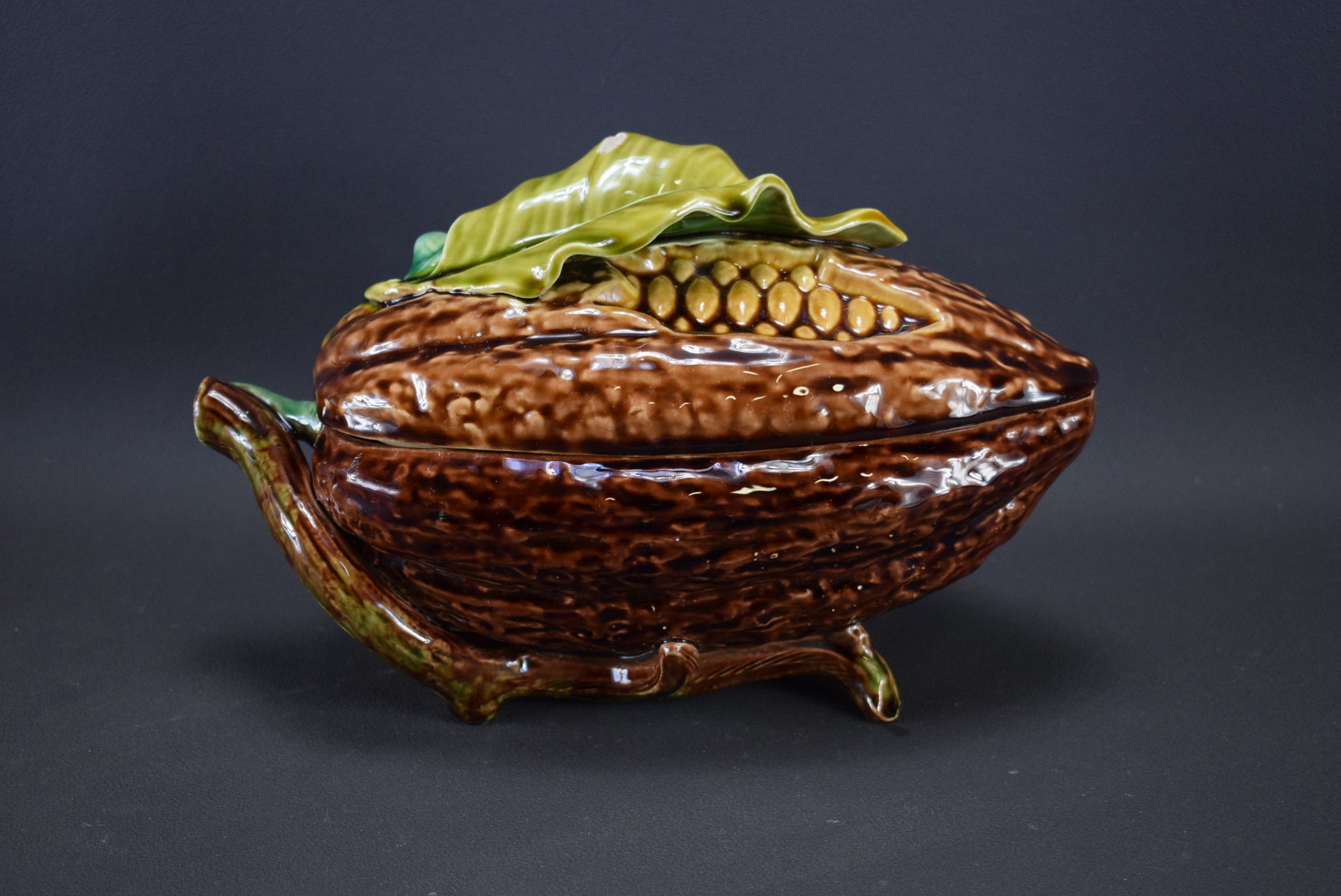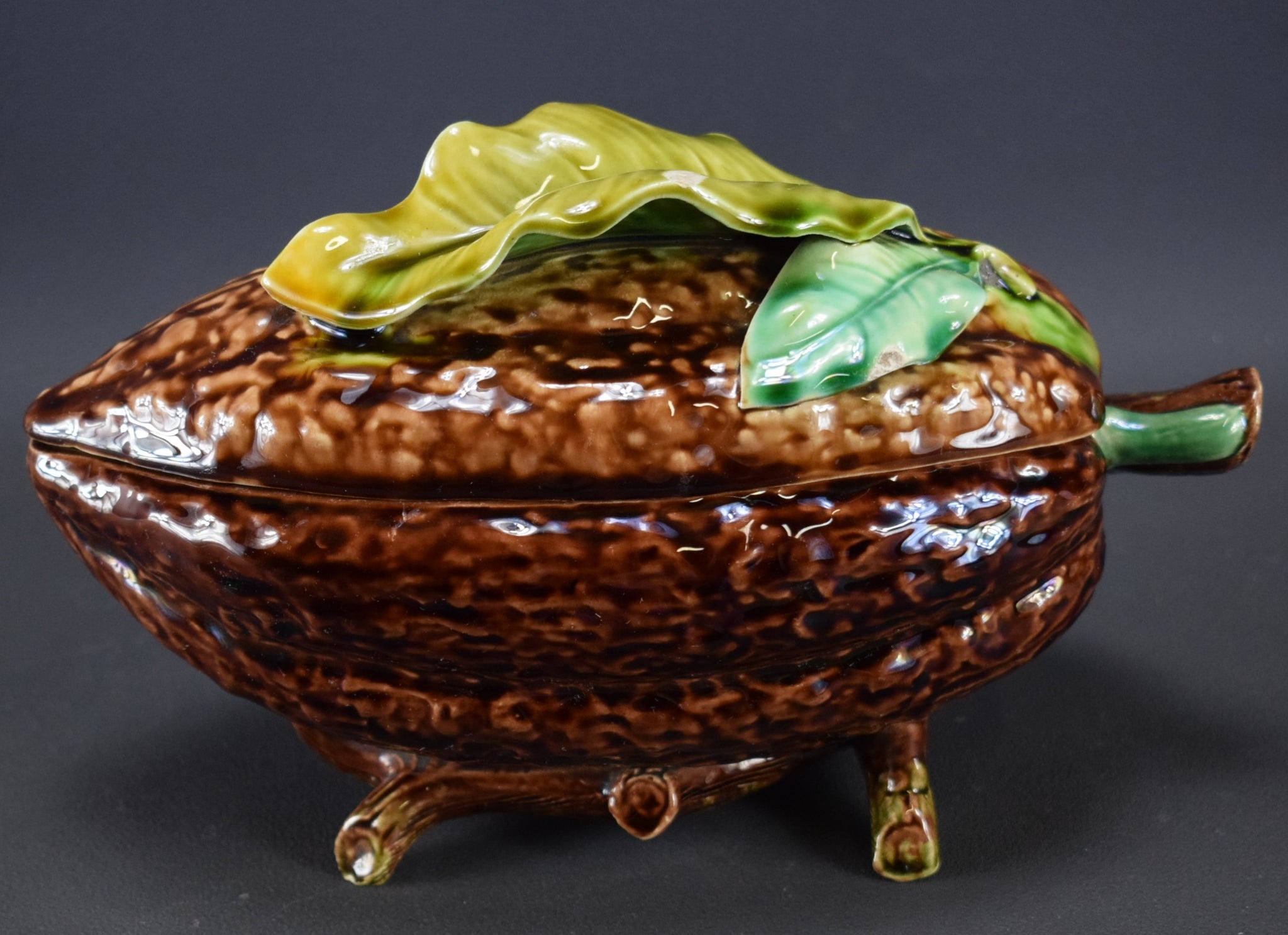 Coco Bean Majolica
A beautiful antique French majolica coco bean box dating to the early 1900s. The rare box is in the shape of a realistic large coco bean pod. The lidded ceramic lid features a glossy brown and green glaze. It was originally used to present chocolate and candy.
Condition: two splinters on the lid.
Please take a close look at photos, there are an integral part of the description.
Lenght : 9 1/2" (24cm)
Width : 4 3/8" (11m)
Height : 5 7/8" (15cm)
Weight: 1100 grams