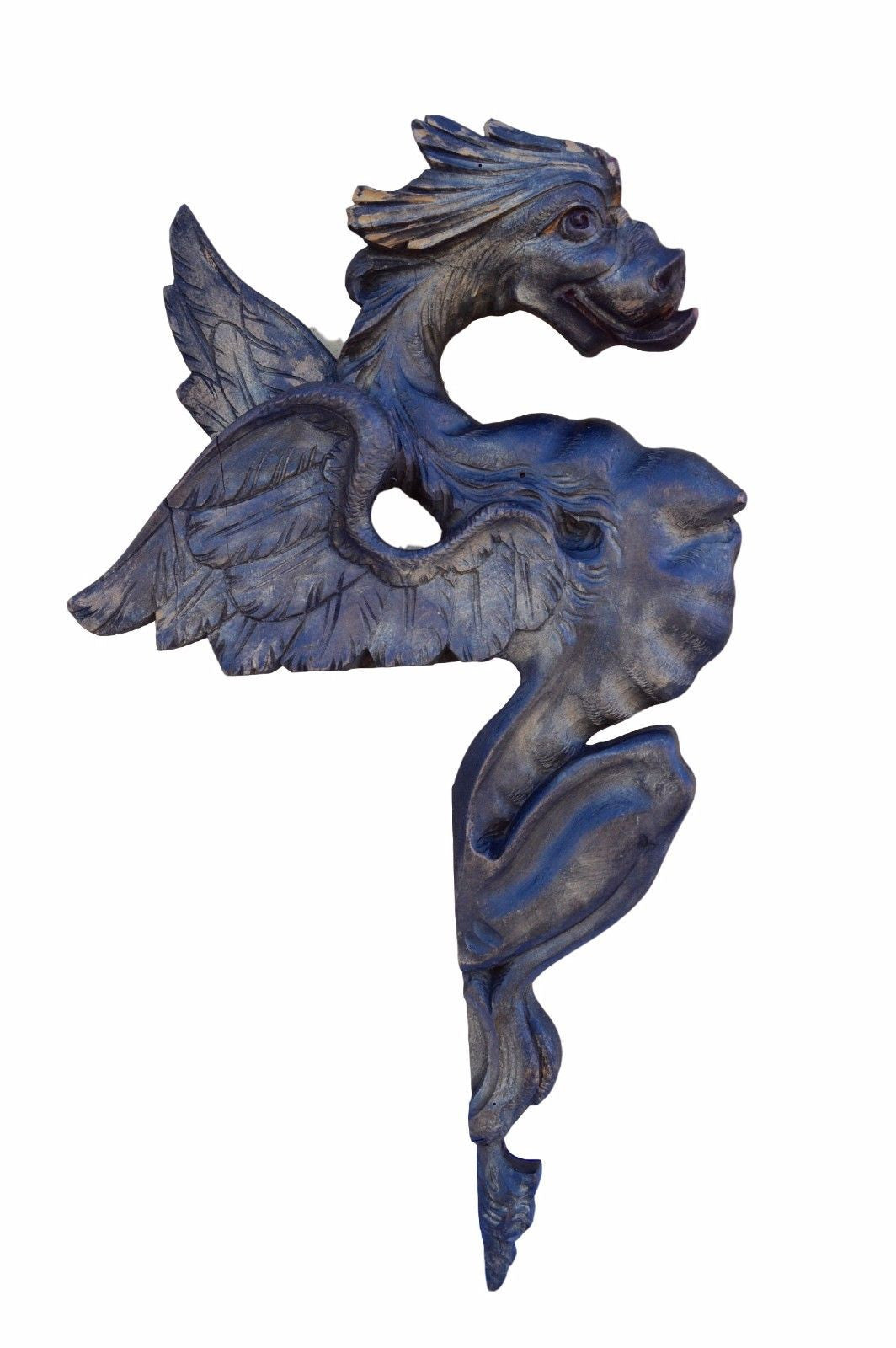 Pair of Large Hand Carved Dragon Pediment
An extraordinary pair of large hand carved wood griffins from the end of the 18th century. Each dragon has an antique patina. They were certainly a part of a stunning furniture. The surface unders the wings and the back of the legs are flat, so they can be put on and against something. The large sculptures are really decorative.
Antique condition with some signs of ages like a some small holes on the wood, some cracks and splinters. Please take a close look at photos, there are an integral part of the description.
Height: 24 5/8" (62.5cm)
Length: 13 3/4" (35cm)
Thickness: 2 3/16" (5.5cm)
Weight of one: 1.8Kg