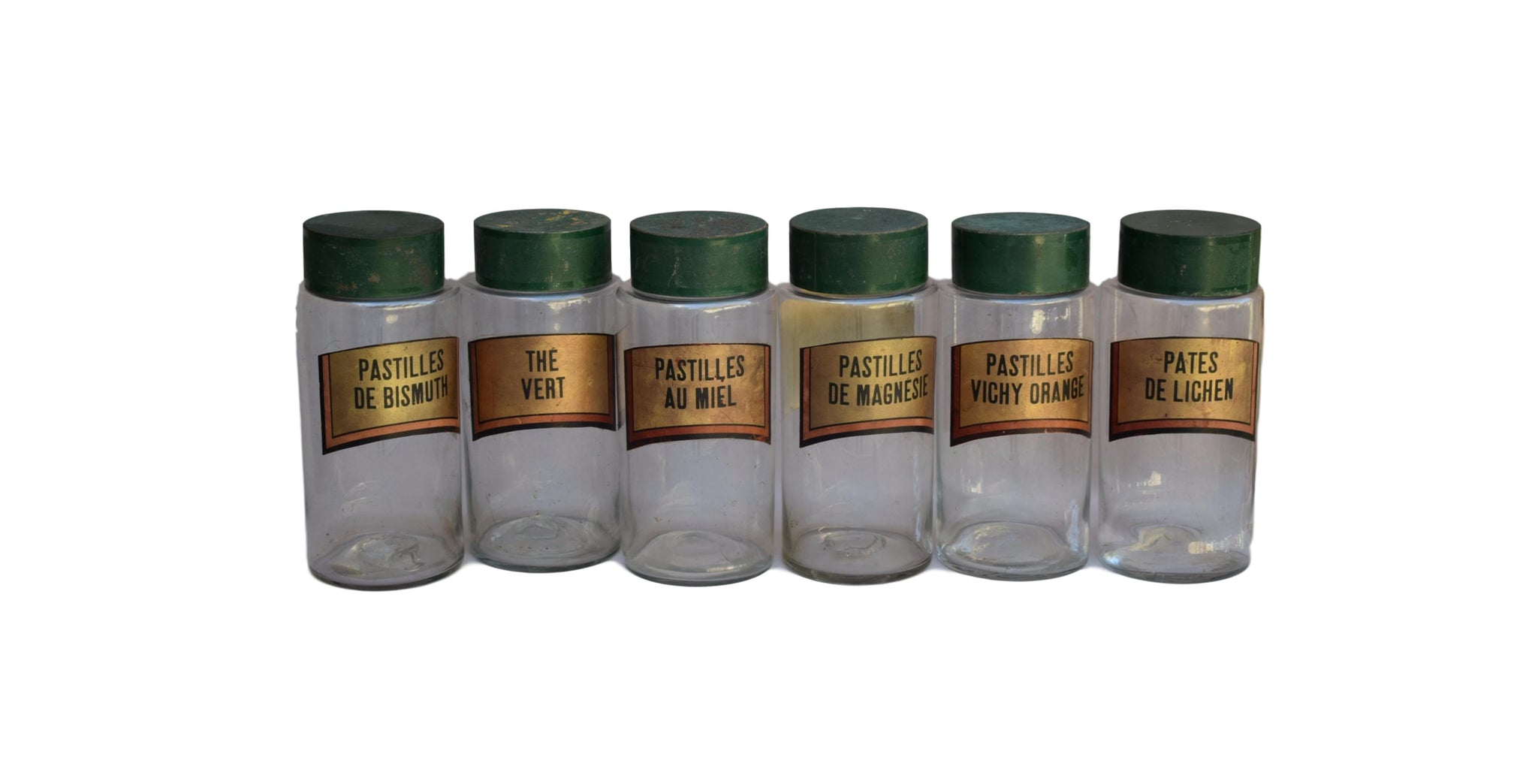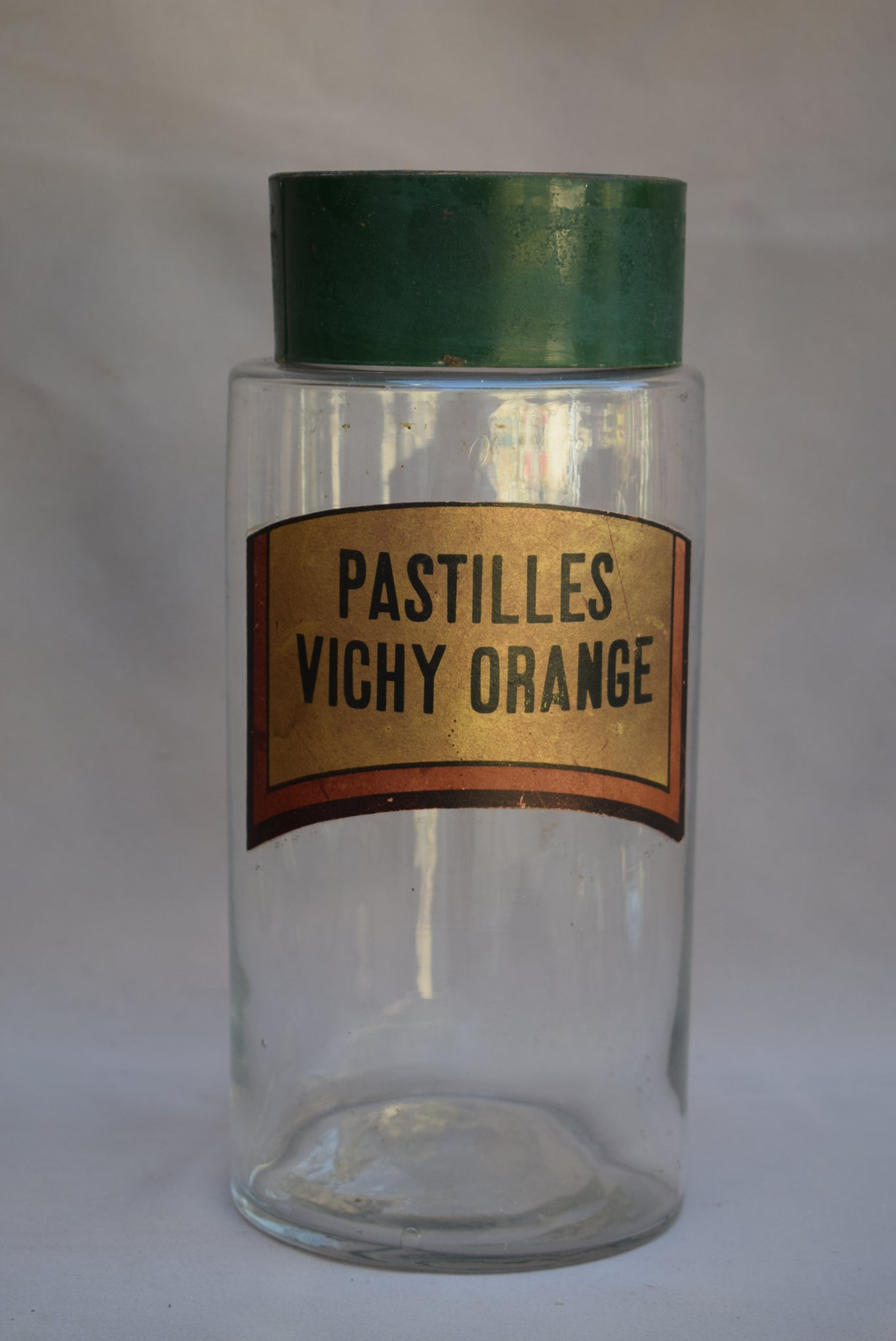 Glass Pharmacy Jar
The listing is only for ONE antique large french pharmacy bottle. Please specify which bottle you are ordering. 
Each apothecary jar is made of clear hand blown glass with an exterior label in red and gold. The lids or caps are made of tole and have a green painted finish. They all come from the same old pharamacy located in Lyon. Nowadays, they would be perfect in your bathroom or in a curiosity cabinet. 
- Pastilles de Bismuth
- Thé Vert
- Pastilles au miel 
- Pastilles de Magnésie & Racines de Persil
- Pastilles Vichy Oranges
- Pates de Lichen
The pastilles de Magnésie jar has also an inside blue label with the inscription Racines de Persil. 
Please take a close look at the photos, they are an integral part of the description. These early 20th century pharamcy jar are in good antique condition. Because they were handmade, there are some bubles and irregularities. Caps can showed wears and some rust. The "Thé Vert" jar has a crack on the bottom. 
Overall Height: 10 5/8" (27cm)
Height without the lid: 10 1/4" (26.2cm)
Diameter on the upper part: 4 3/8" (11.2cm)
Diameter of the base: 3 3/8" (8.5cm)