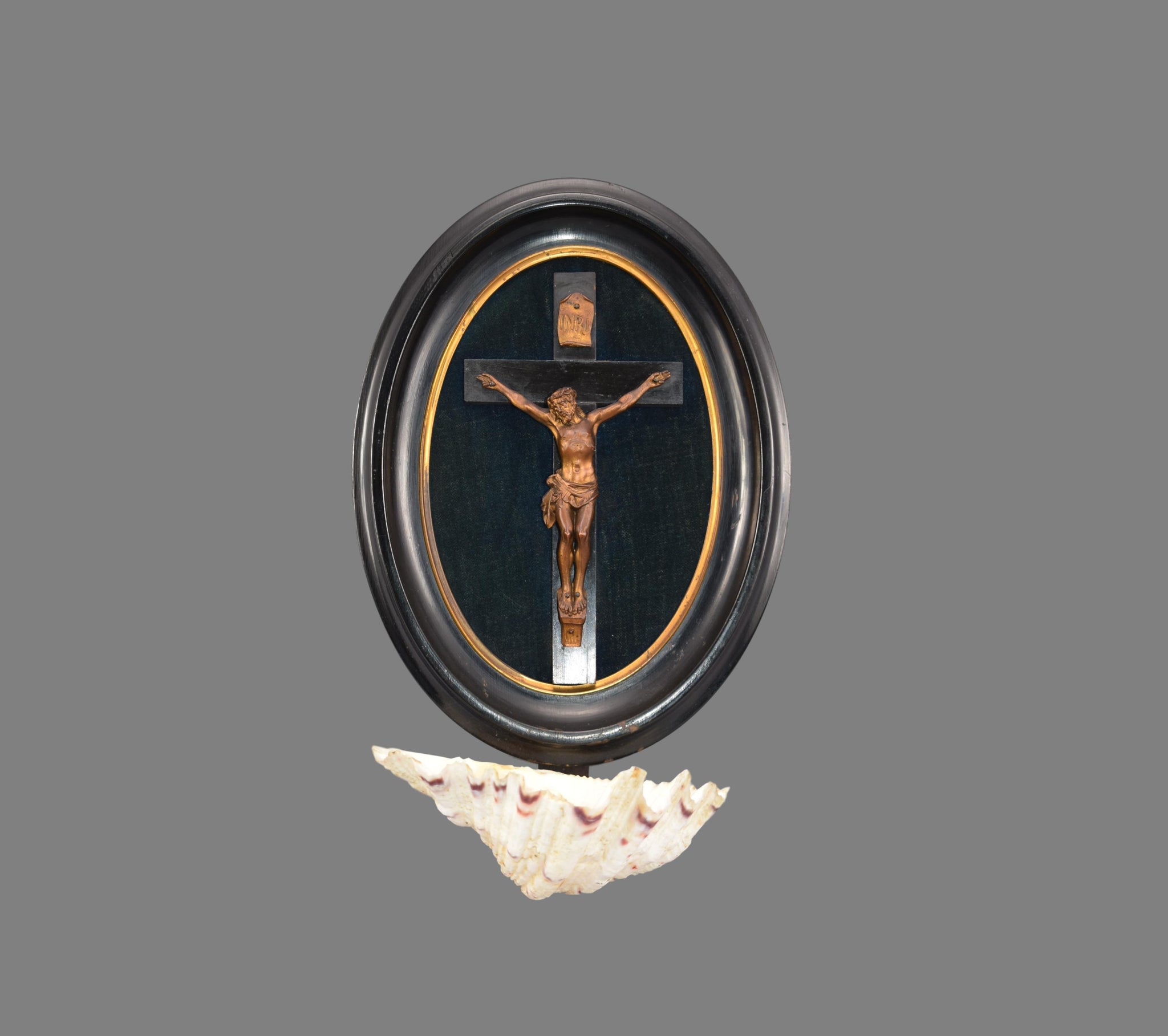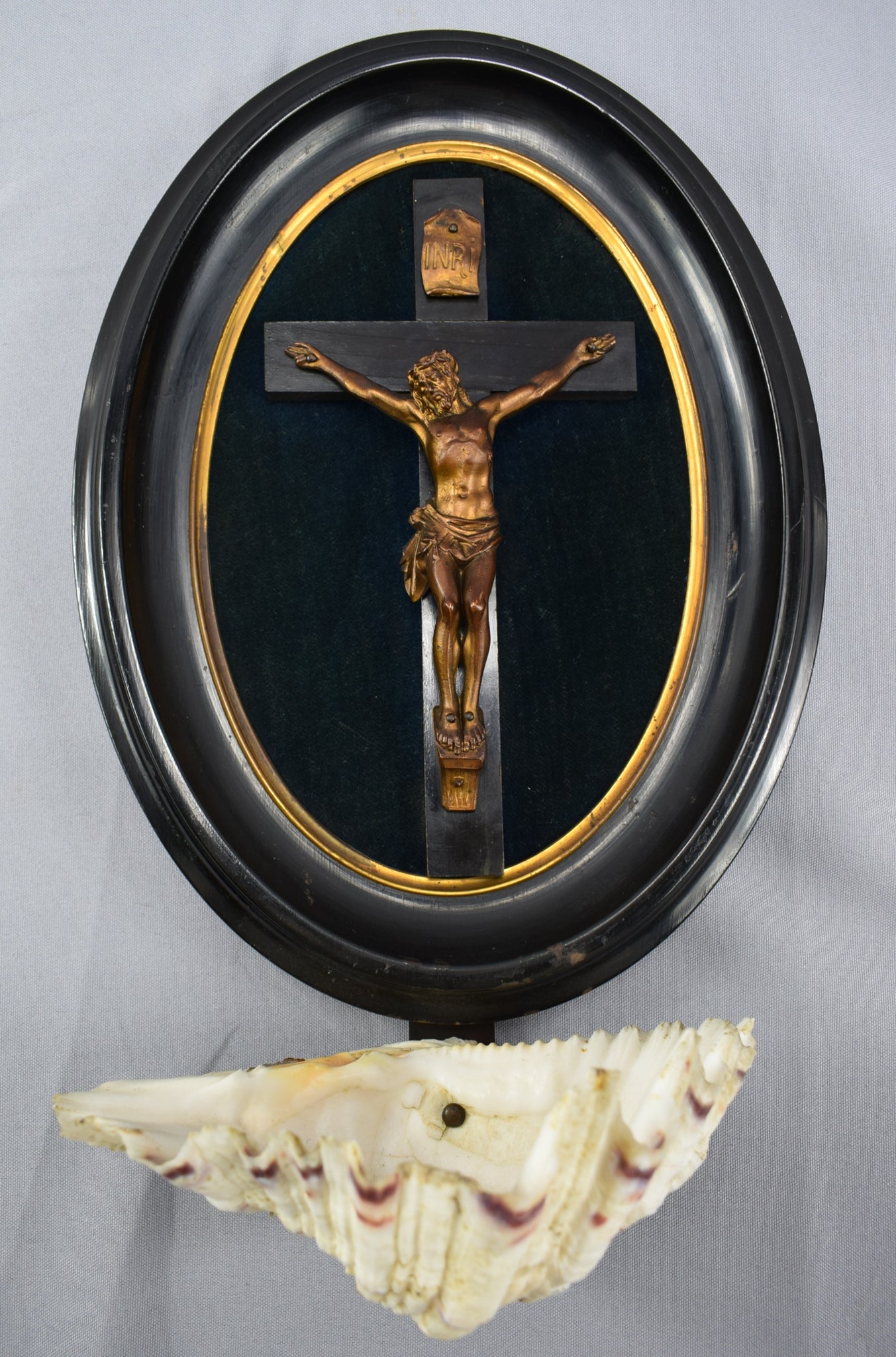 Holy Water Font with Shell Stoup
A magnificient French religious holy font dating to the late 19th century. The wall holy water font features a black wooden frame with Jesus Christ crucifix based on a blue duck velvet. The water stoup is a clam shell "bénitier in French". 
There is a ring on the back to easily hang it on the wall. 
Condition: wears on the frame and chips on the shell. 
Please take a close look at the photos. 
Overall Height: 13" (33cm)
Width: 8 1/4" (21cm)
Weight: 850g