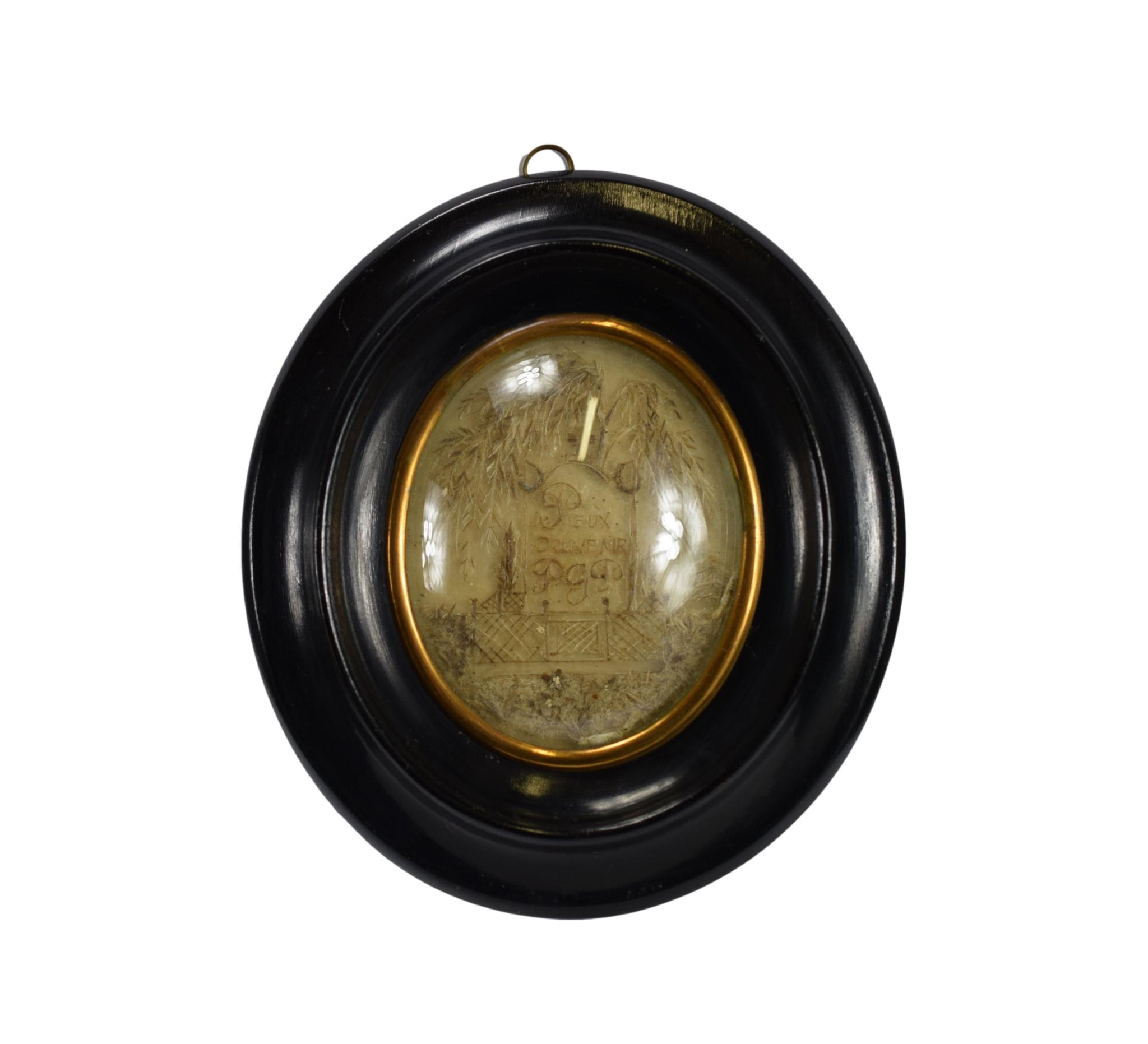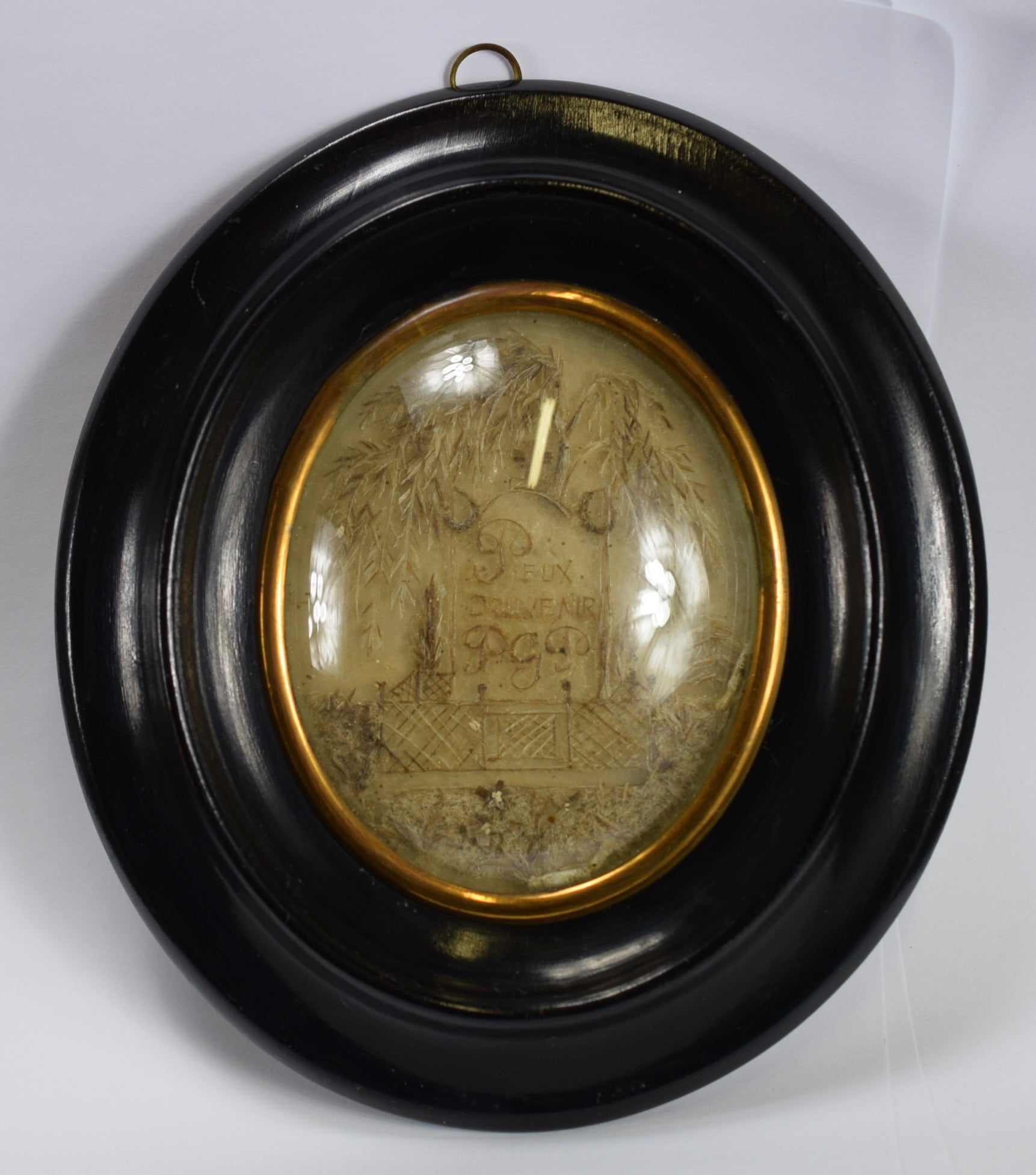 Incarnate Word Superior Hair Art Memento
This is a French Napoleon III era sentimental hair artwork mourning miniature memento. It is entirely crafted from hair as a lasting memento of The Superior of the Felletin school and of the Word Incarnate monastery of Evaux les Bains. This mourning art memento features a tomb with the inscription "Pious Souvenir" and the initials PGP under a willow. The details are beautiful. The work of art is circled by a black wooden frame and protected by a convex glass.
The text on the back tells us that: "Hair of Mr. Paul Gustave Pernaud, Superior of college of Felletin and of the Incarnate Word of Evaux. Dead in Evaux the 16th May 1887. Pious Souvenir offered to Goodness through Recognition"
This one of a kind piece is a great devotional item and historical souvenir of more than 130 years old. Please take a close look at the photos, they are an integral part of the description. Good antique condition with some normal signs of ages.
Height: 5 3/4" (14.5cm)
Width: 5" (12.7cm)
Weight: 100g