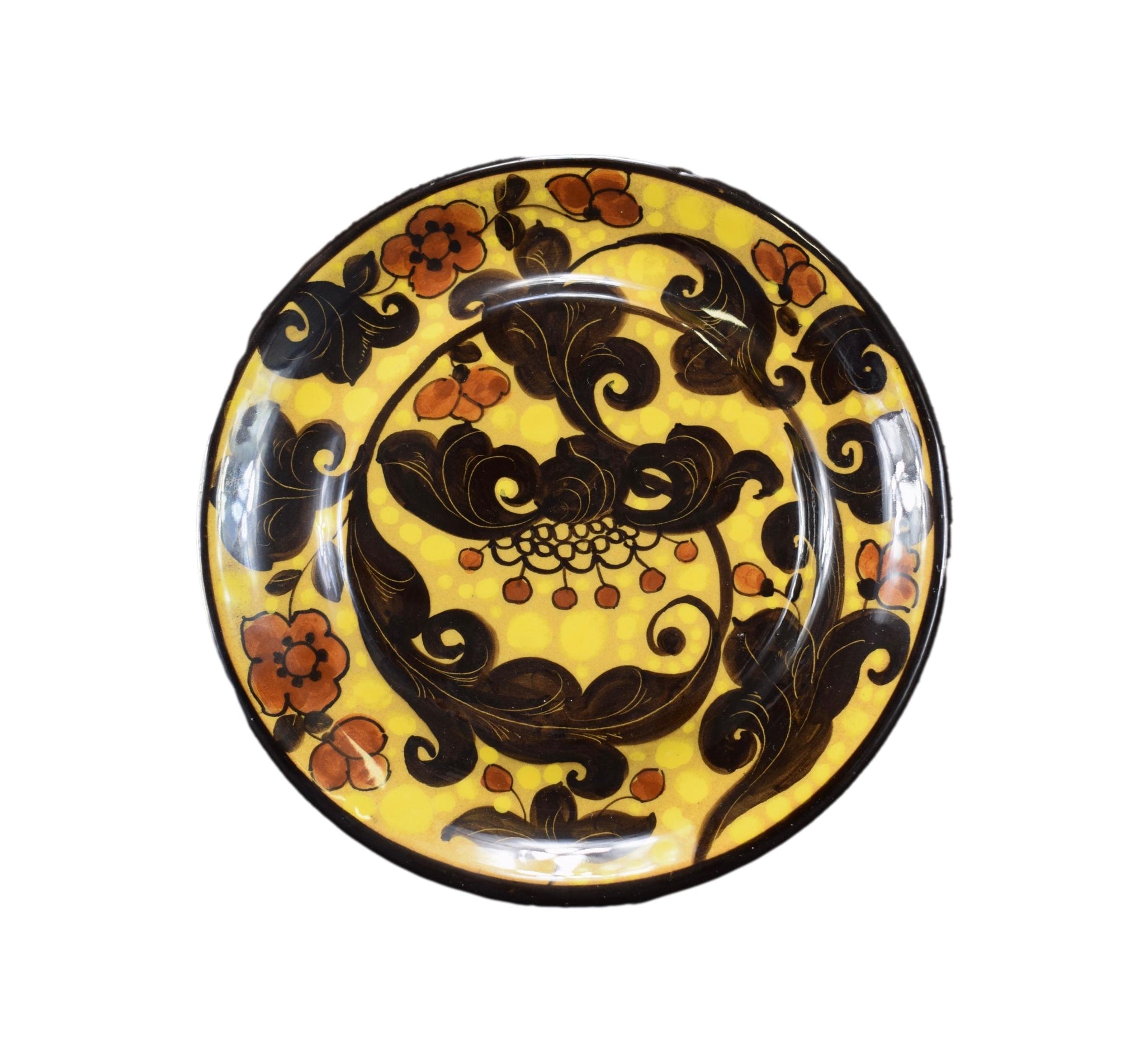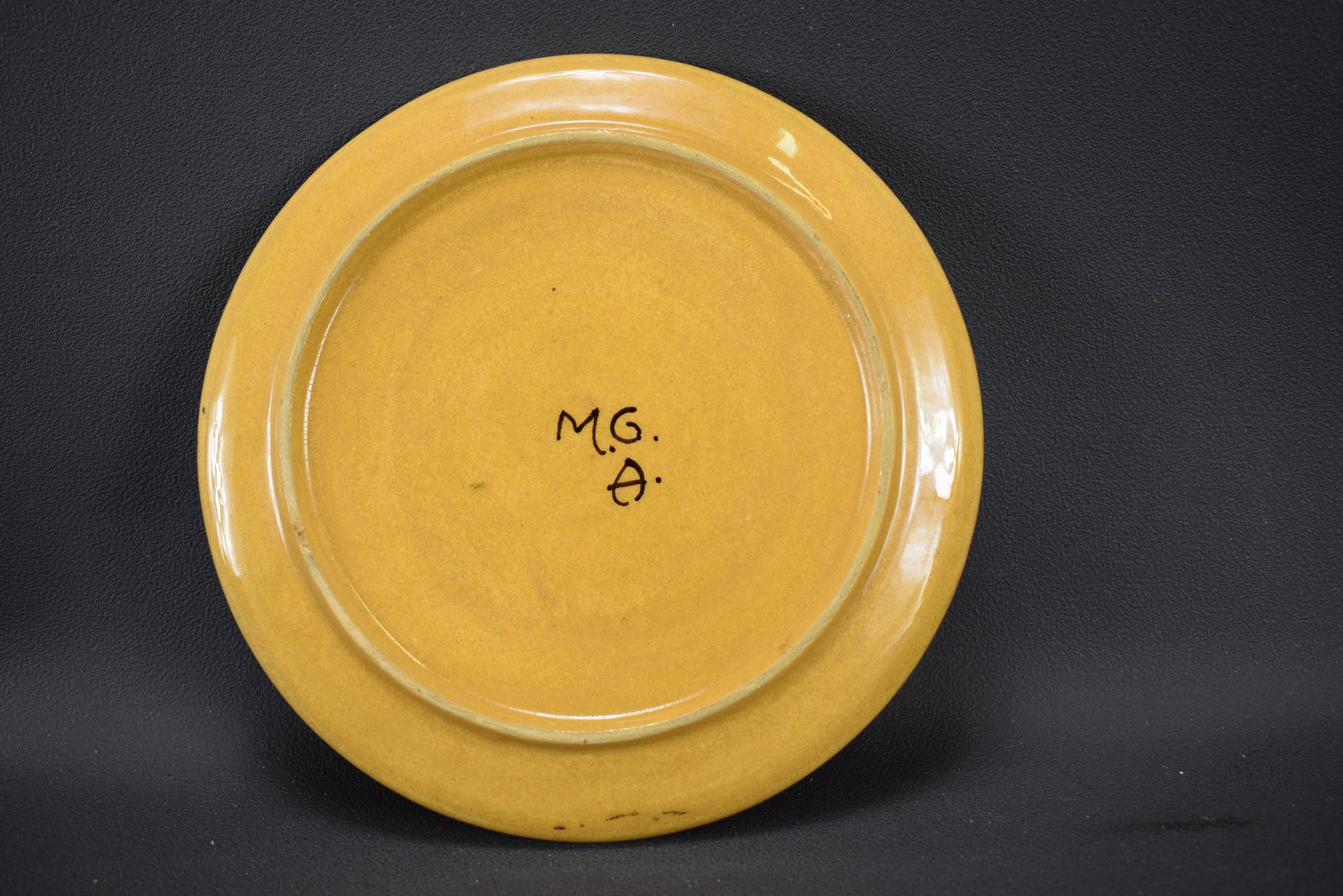 MGA Art Deco Plate
Beautiful antique Italian majolica plate / tea cup saucer produced by Mazzotti Giuseppe Albissola in the 1925's. Magnificent brown Renaissance decor introduced into Albisola production by Manlio Trucco beginning in 1925, it translated the canons of Art Deco into ceramics. It marks the return of "protagonist" decoration in the 20th century. It is made of terracotta decorated underglaze with stylized floral and plant motifs. The colors are vivid, being yellow with brownish-black and touches of red.
Two plates are available, the prices is for one. Can be used in replacement or as wall / cabinet plates.
CONDITION
Good antique condition with some signs of ages.
DIMENSIONS:
Diameter: 6 1/2" (16.5cm)
Weight: 200g
Interested by the set of four cups and saucers
(last photo) ? https://charmantiques.net/products/art-deco-set-of-four-tea-cup-and-saucer-by-mga-mazzotti-giuseppe-albissola