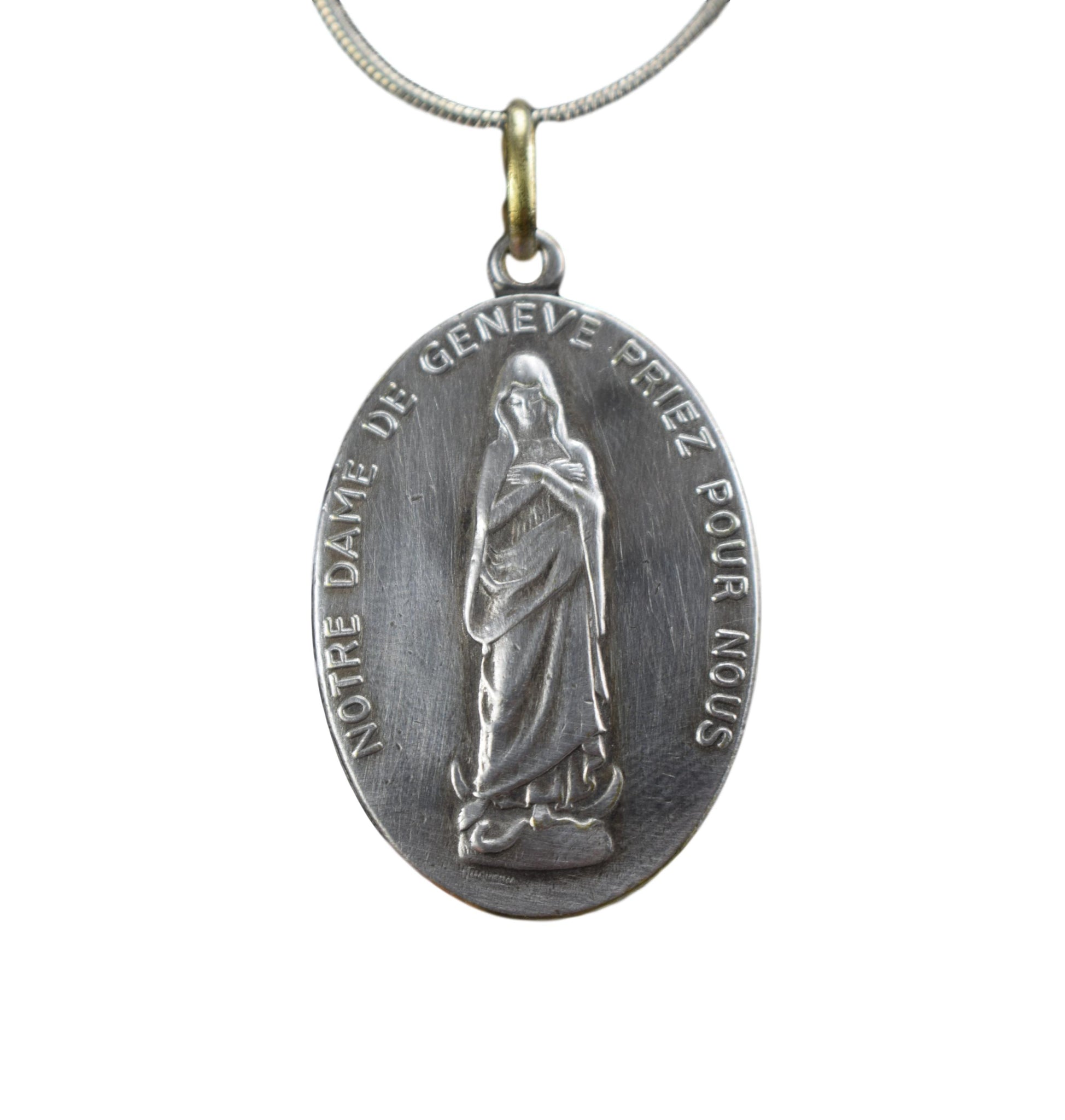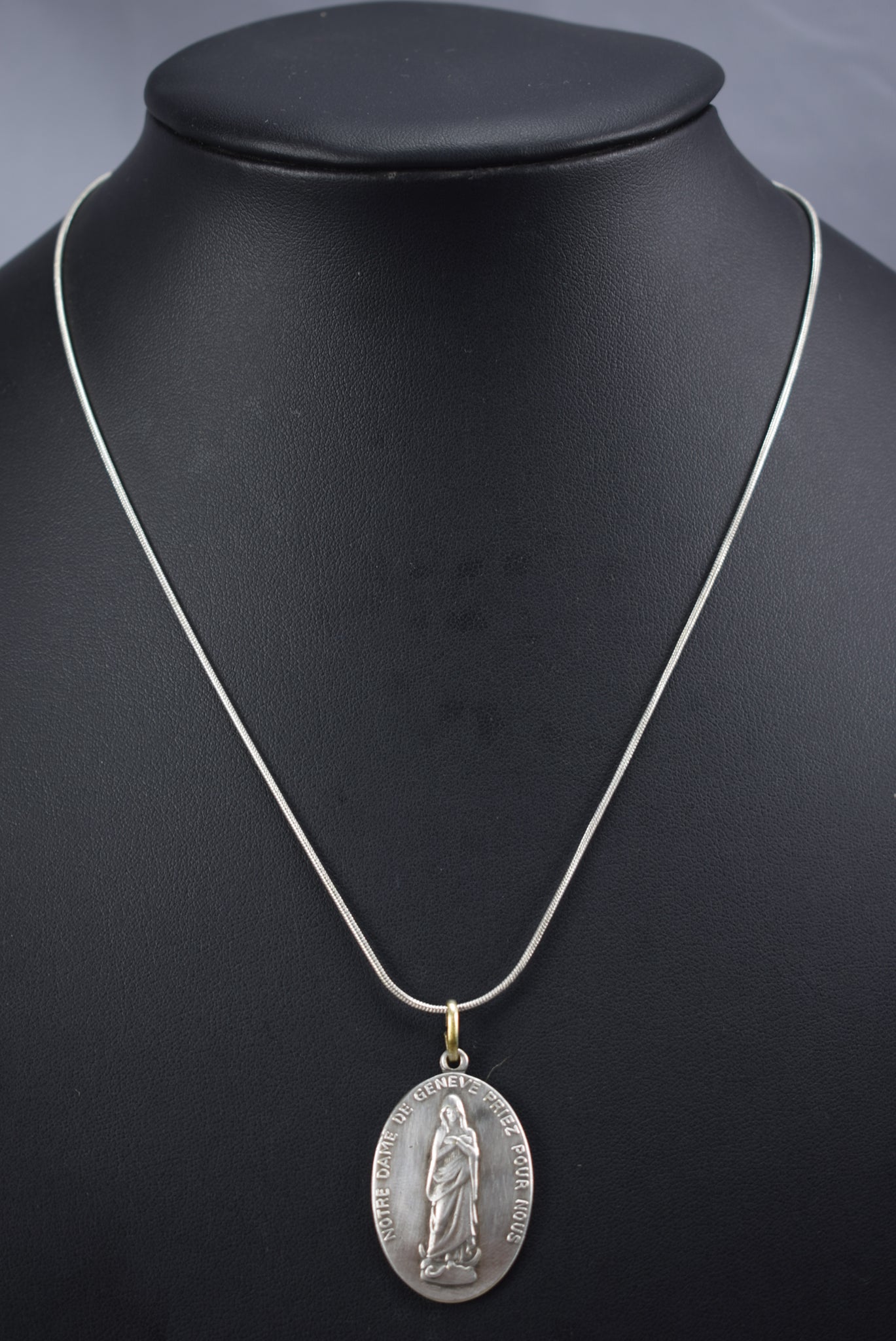 Notre Dame de Geneve Medal
Beautiful religious medal made of silverplated metal. The religious pendant depicts Notre Dame de Genève (Our Lady of Geneva). It has been signed Hughenin. 
"The Basilica Notre-Dame of Geneva is the main Roman Catholic church in Geneva, Switzerland, the old Saint-Pierre cathedral being now a Protestant parish.
The statue of Our Lady of Geneva, offered by the Pope Pius IX, is venerated. It is also a stopover for pilgrims going to Santiago de Compostela. The basilica marks somehow the beginning of the via Gebennensis, which extends from Le Puy-en-Velay in via Podiensis.
The motto of Our Lady of Geneva is Nuntia Pacis, Latin for Peace Messenger."
Please take a close look at the photos, they are an integral part of the description.
Height: 1 3/8" (3.5cm)
Width: 7/8" (2.3cm)
Material of the medal: silverplate