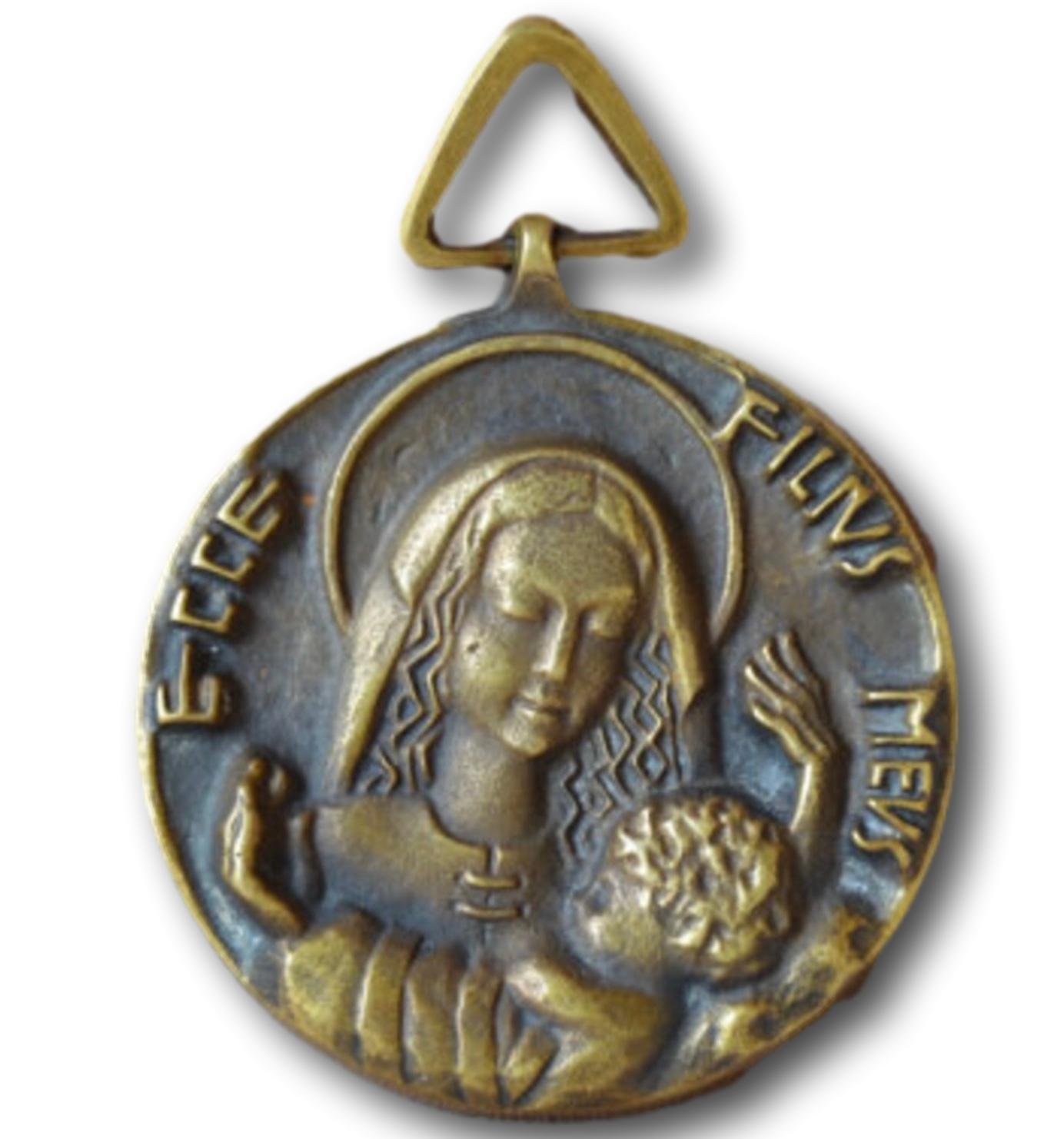 Pellegrin Bronze Cradle Medal
This is a large and stunning bronze cradle medal depicting Our Lady Virgin Mary and Jesus child. It was made by Elie Pellegrin, a French artist. It is signed on the back.
This medallion used to be used by mother to protect their little children and mother used to hang the protector medal on the crib of their baby. This antique crib protector medal would be a great birth gift.
Ecce Filns Mevs
Diameter: 2.75in (7cm)
Weight: 139g
Nice antique conditon with some normal signs of ages like an antique patina.