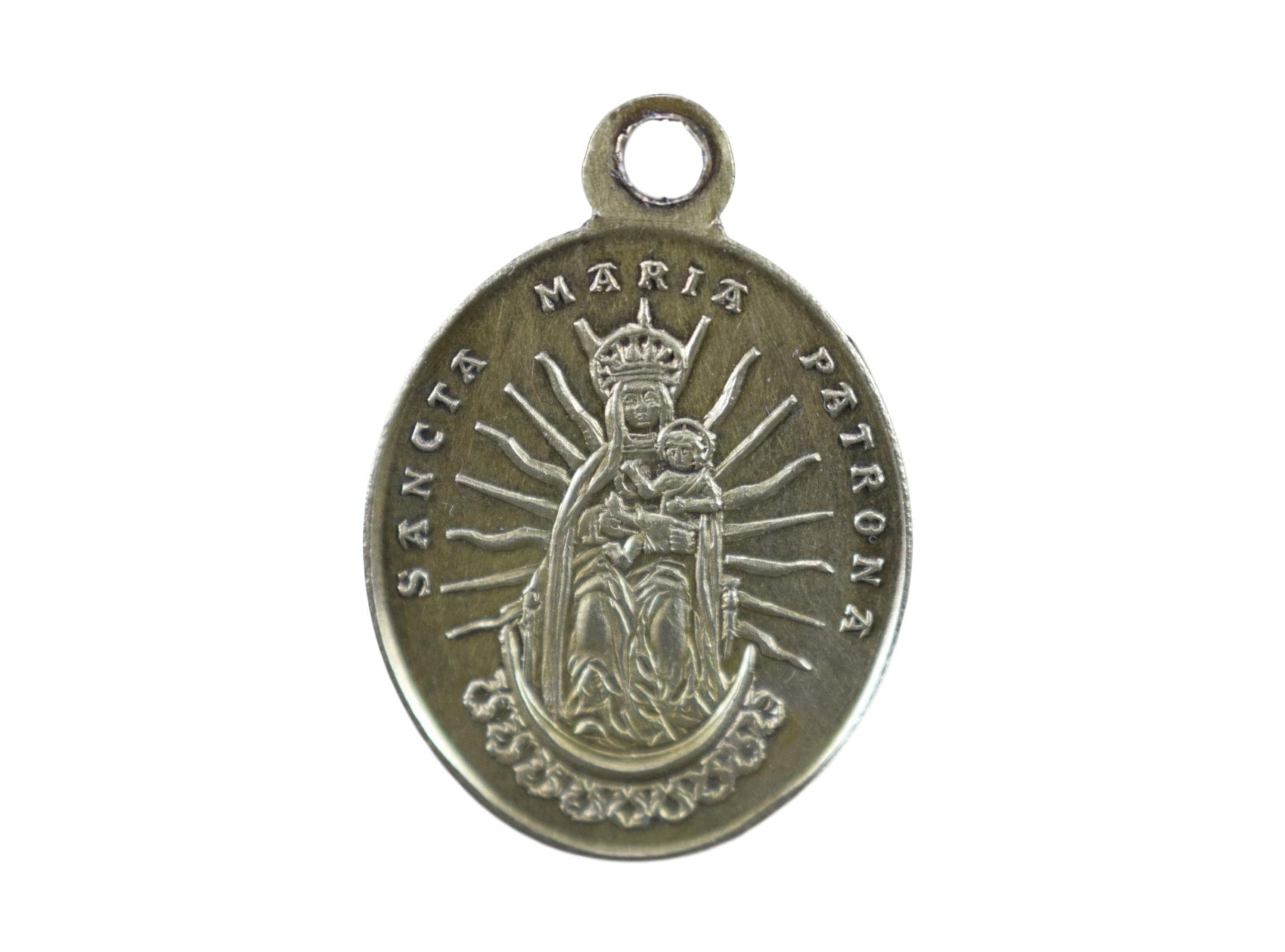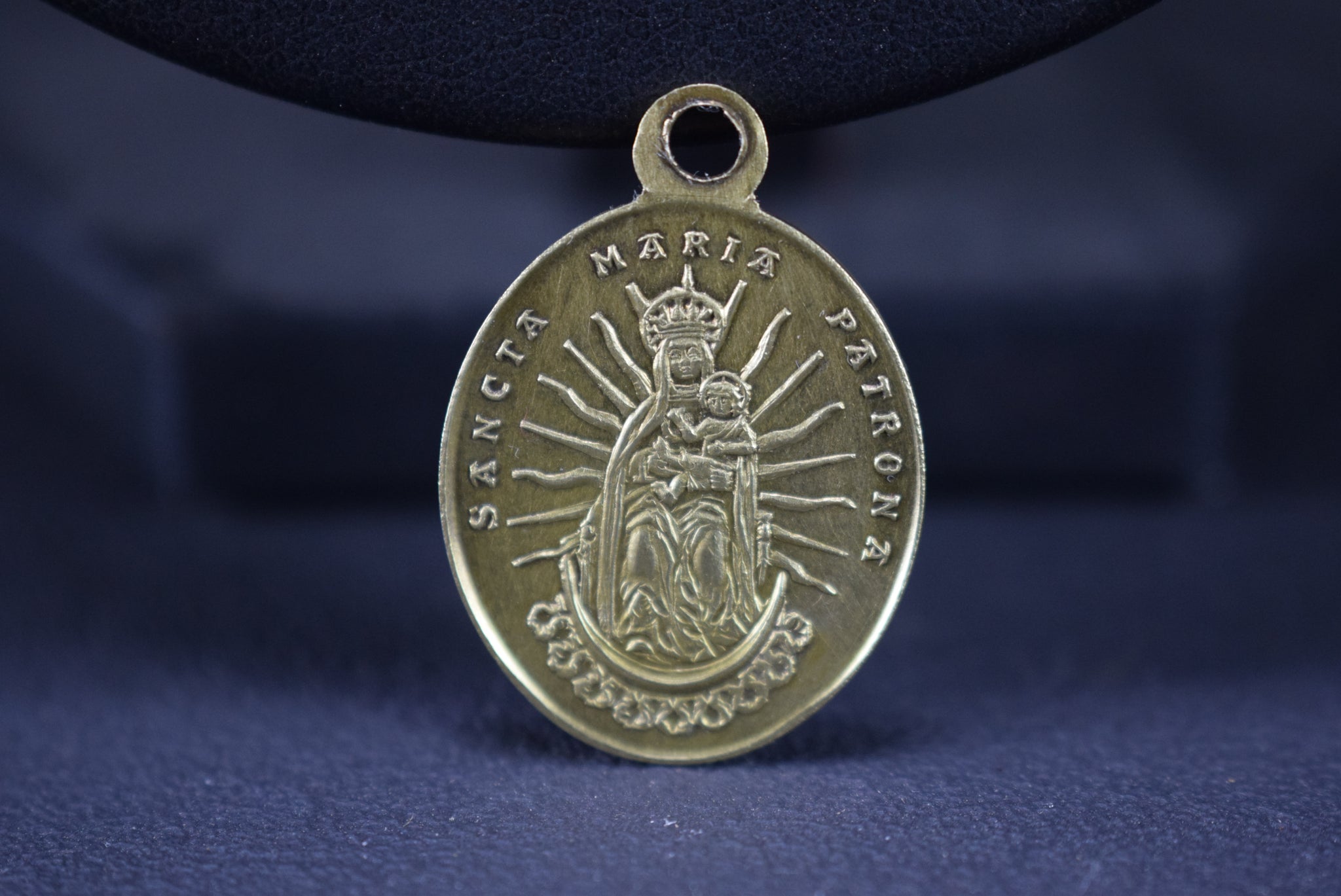 Saint Lamberte Medal
Antique religious medal made of brass. It depicts Saint Lamberte who was a bishop, martyr, and patron of St. Willibrord's missions. "He was the son of a noble family of Maastricht, Flanders, Belgium, educated by St. Theodard and succeeding him as bishop of Tongres-Maastricht in 668 when Theodard was murdered. He was driven from his see by Ebroin, the tyran­nical mayor of the royal palace, and lived as a Benedictine in Stavelot until 681, when he was reinstated. When Lambert denounced the Mayor of the Palace Pepin of Heristal for adultery, he was murdered in Liege, Belgium. "
The reverse depicts Madonna and child Jesus "Sancta Maria Patrona".
Condition: good antique condition with some signs of ages.
Height: 7/8" (2.3cm)
Width: 3/4" (2cm)