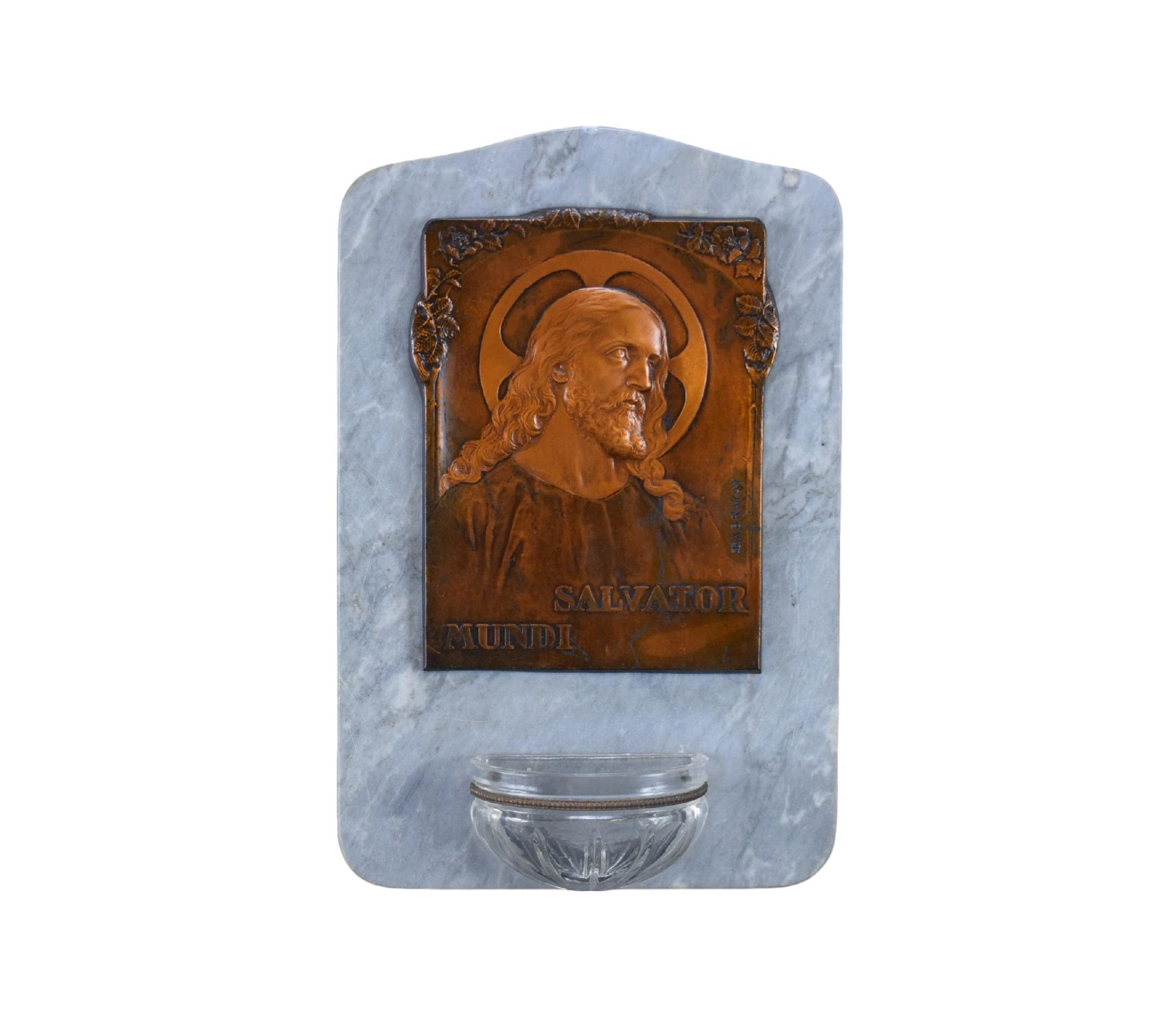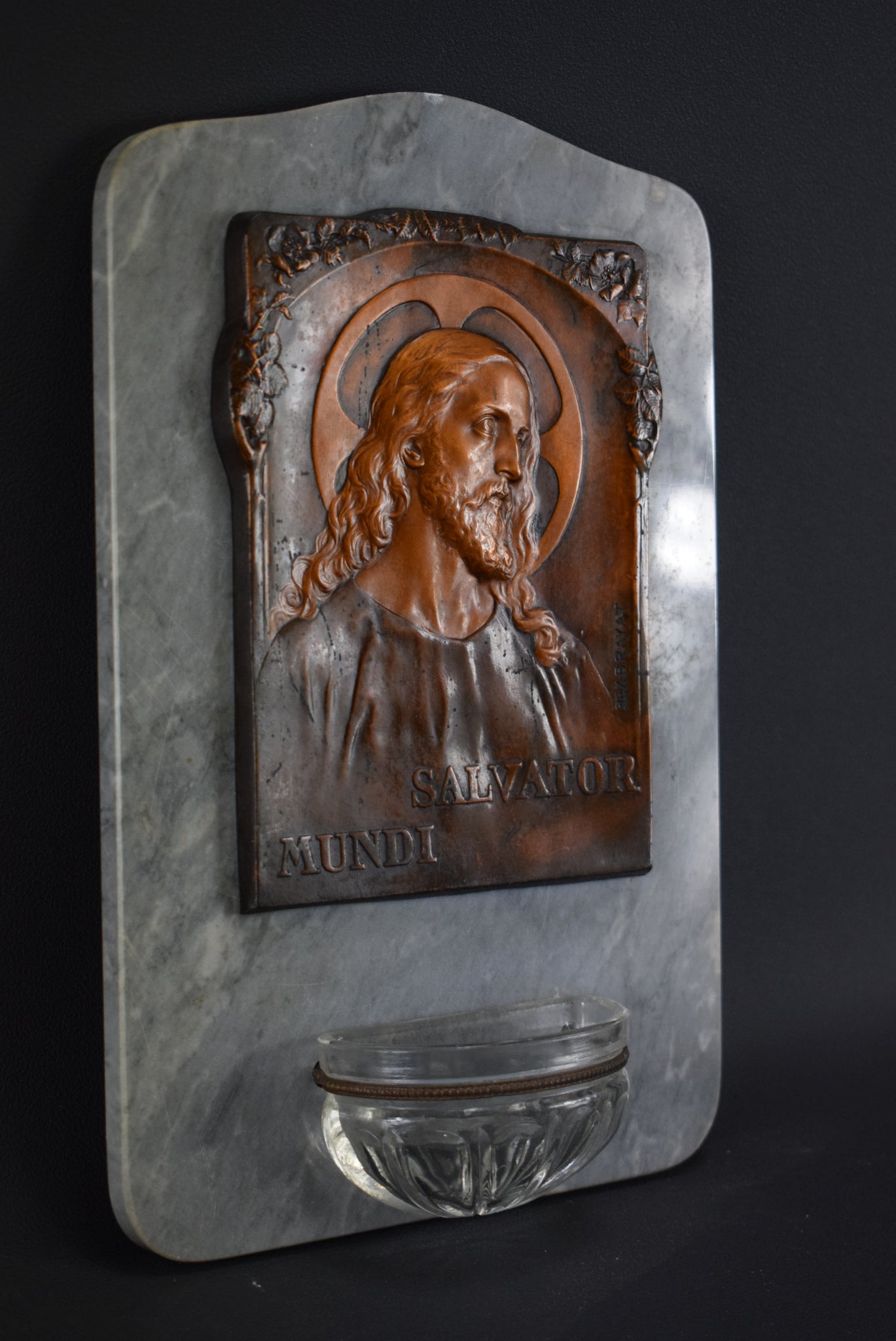 Salvator Mundi Holy Water Font
A fabulous French antique holy water font dating to the early 20th century. The elegant wall hanging benitier is made of fine Turquin Blue marble (Italian marble), brass and glass. The medallion features a beatiful portrait of Jesus Christ "Savior of the World" (Salvator Mundi). It has been designed by the French artist Étienne Victor Exbrayat (1879-1914).
Good antique condition with some normal signs of ages like some scratches on the mabrle, a small splinter at the top and an atique patina.
Please take a close look at the photos.
Height: 10" (25.5cm)
Width: 6 3/4" (17cm)
Weight: 1200g