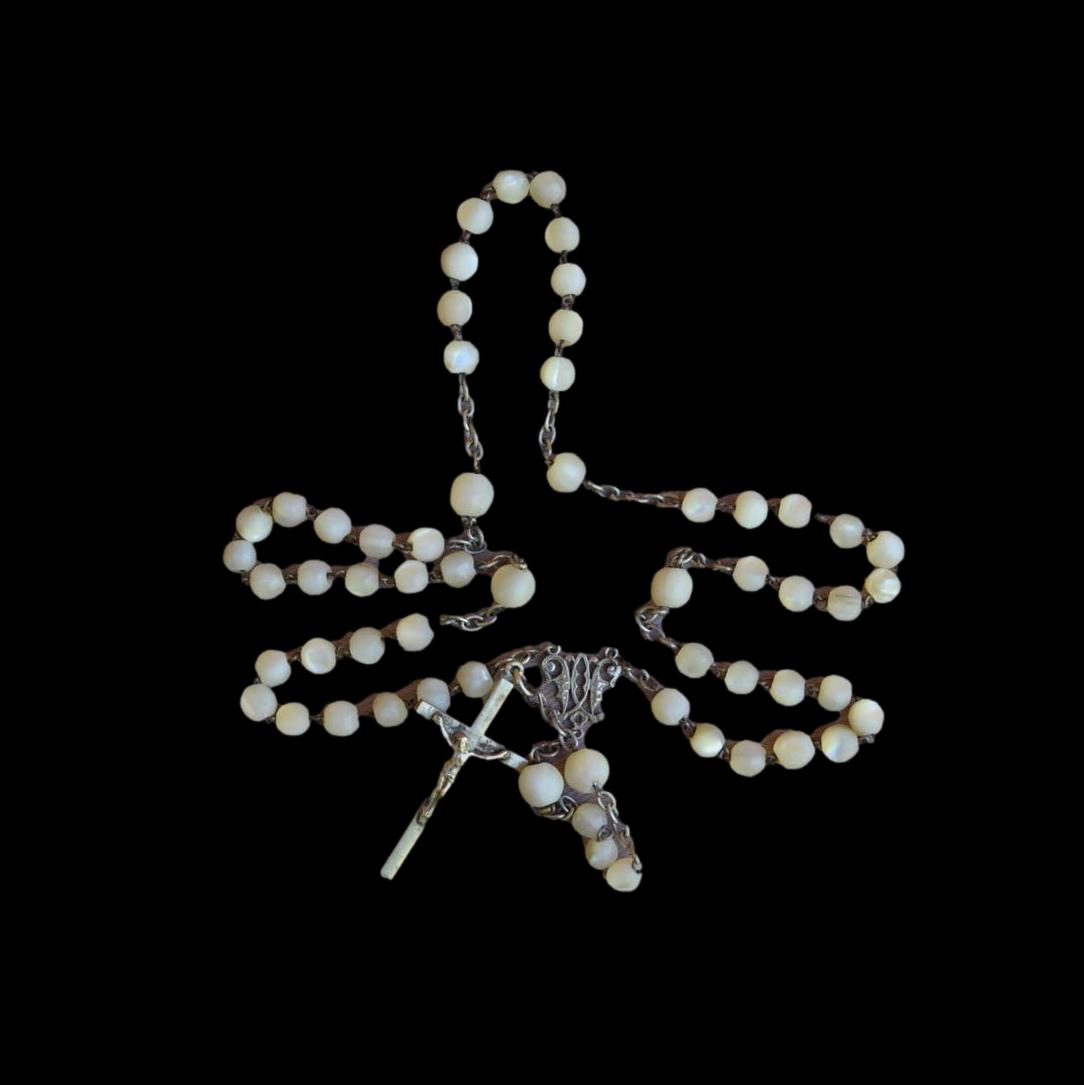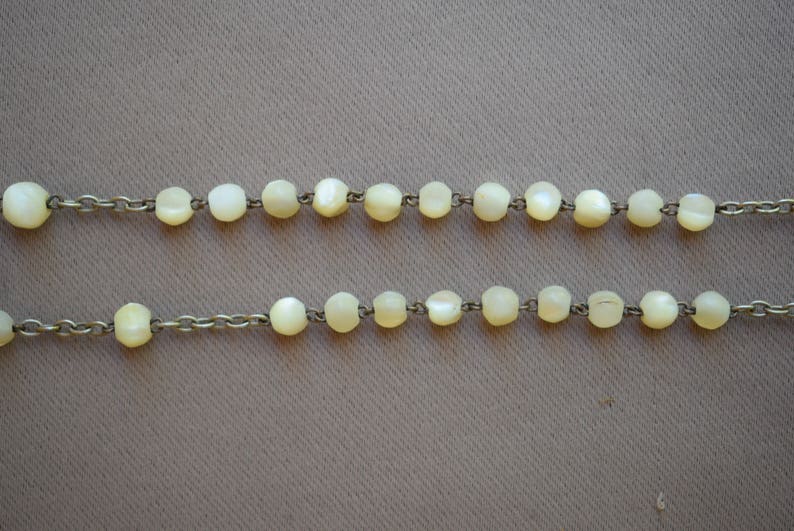 Vintage MOP Rosary
A vintage French rosary from the 1940's. It is made of 59 mother of pearl beads and metal. The cross and the connector are finely crafted. There are nine beads on one side and eleven on the other side.

This religious jewelry would be a great Communion gift and is in nice antique condition with some normal signs of ages on silver and on mother of pearl.

Lenght: 15 3/8" (39.2cm)
Cross's lenght: 1 3/8" (3.5cm)
It can not be worn by an adult as a necklace.